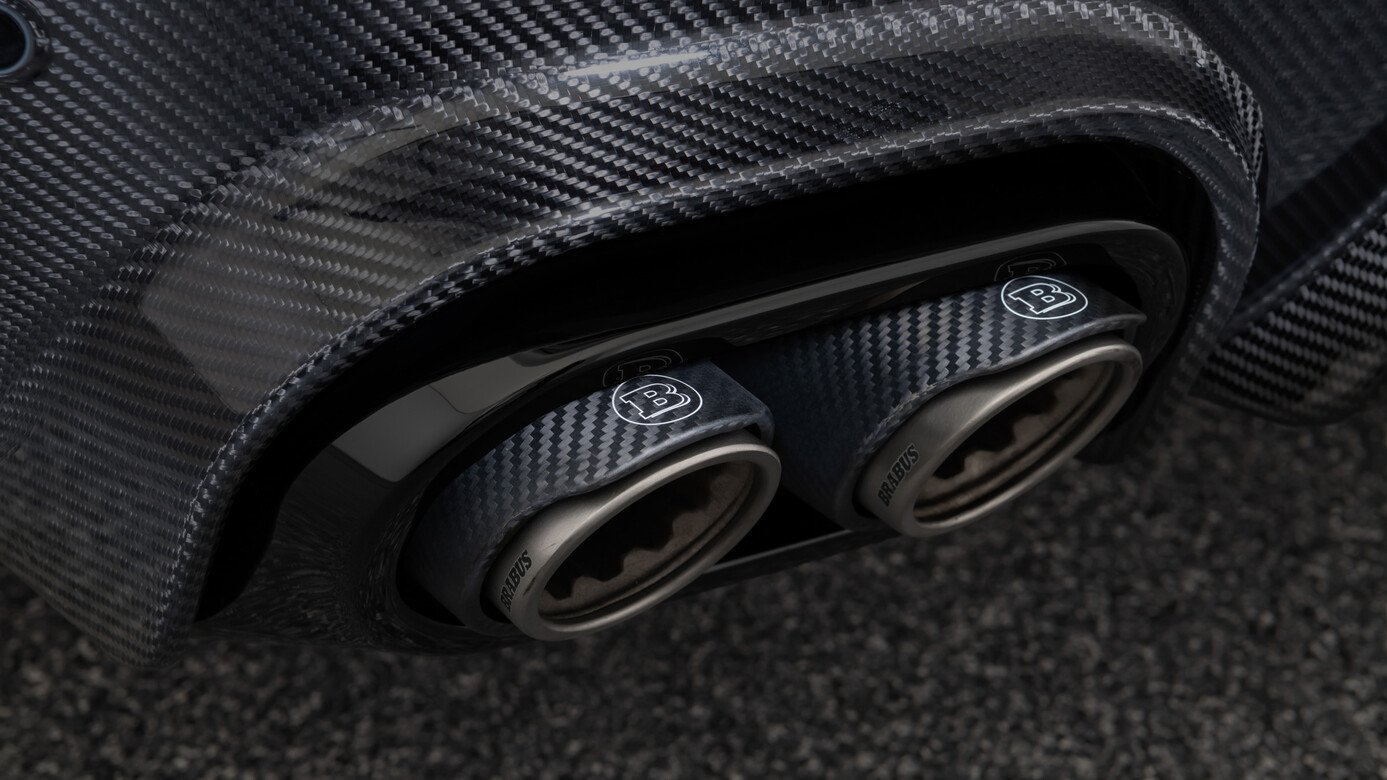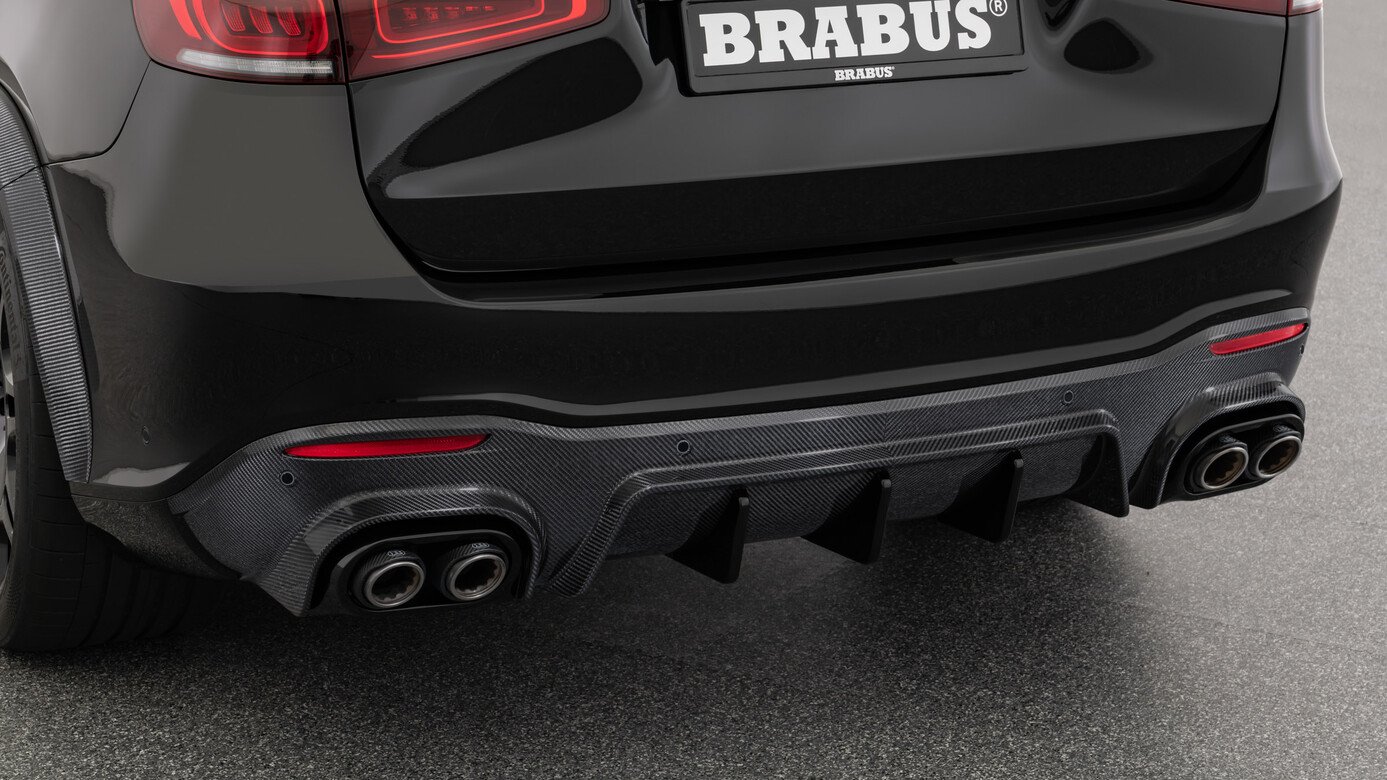 Racy sound at the touch of a button: The BRABUS sport exhaust system with actively controlled flaps comprises two Ø 90 mm titanium exhaust tips in carbon fibre housing and installs only in combination with the carbon rear diffuser.
Complete system downstream of the catalytic converter, consisting of:
2 x connection-pipes
1 x center muffler
2 x Ø 90 mm Ceramics-coated designer exhaust tip in carbon fibre housing
Please note: This product is available only in conjunction with BRABUS carbon rear diffuser (X167-463-00 / X167-463-10) and a BRABUS PowerXtra. There are restrictions in the hands-free function.
Valve controlled sports exhaust system with carbon titanium tailpipes
Price on request
Article available
Inquiry Article
This item requires a lot of consultation because there are customisation options, vehicle-specific differences or additional dependencies. It is therefore added to the shopping basket as an "inquiry item" and a BRABUS consultant will then contact you for all further details.
Item only available on request
After in-house checking, it is only possible to add this item to the shopping basket as an "enquiry item". A BRABUS customer advisor will then contact you for all further details.