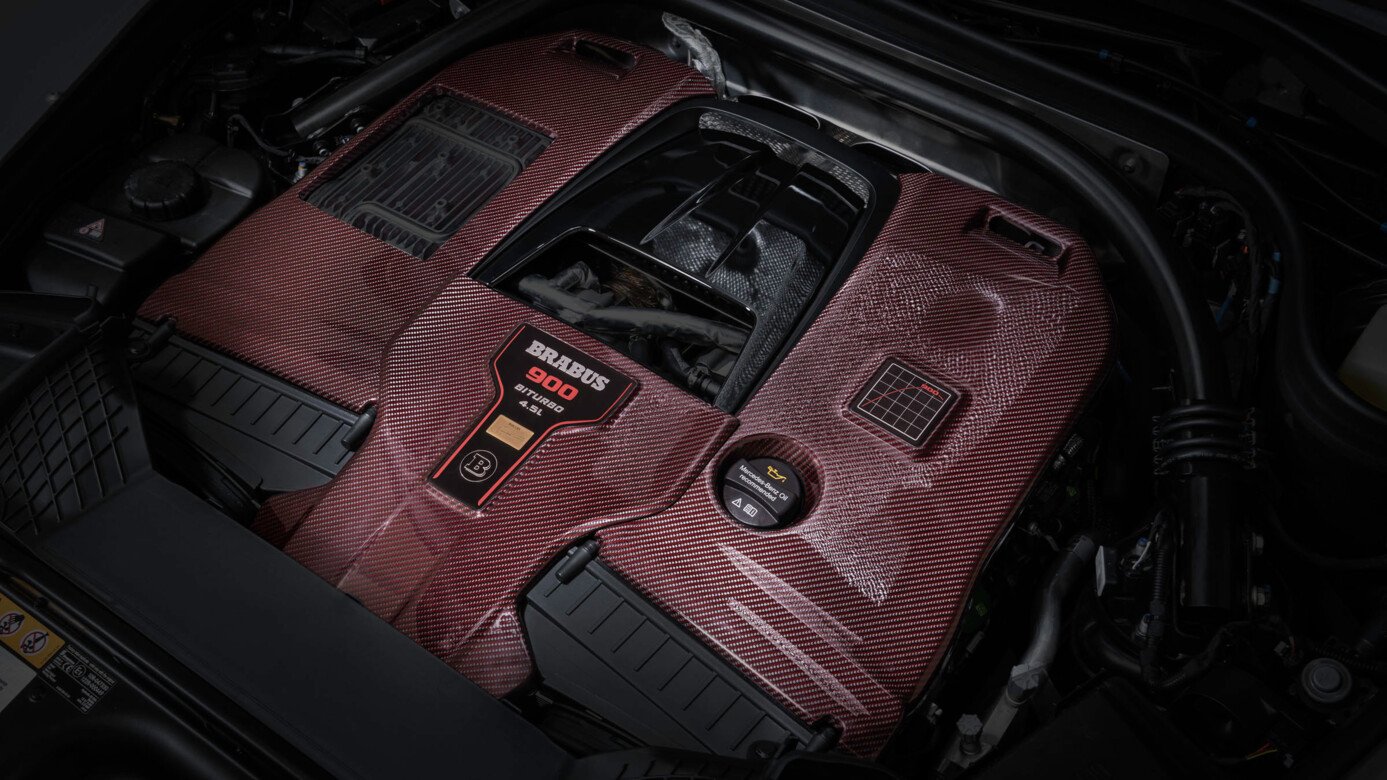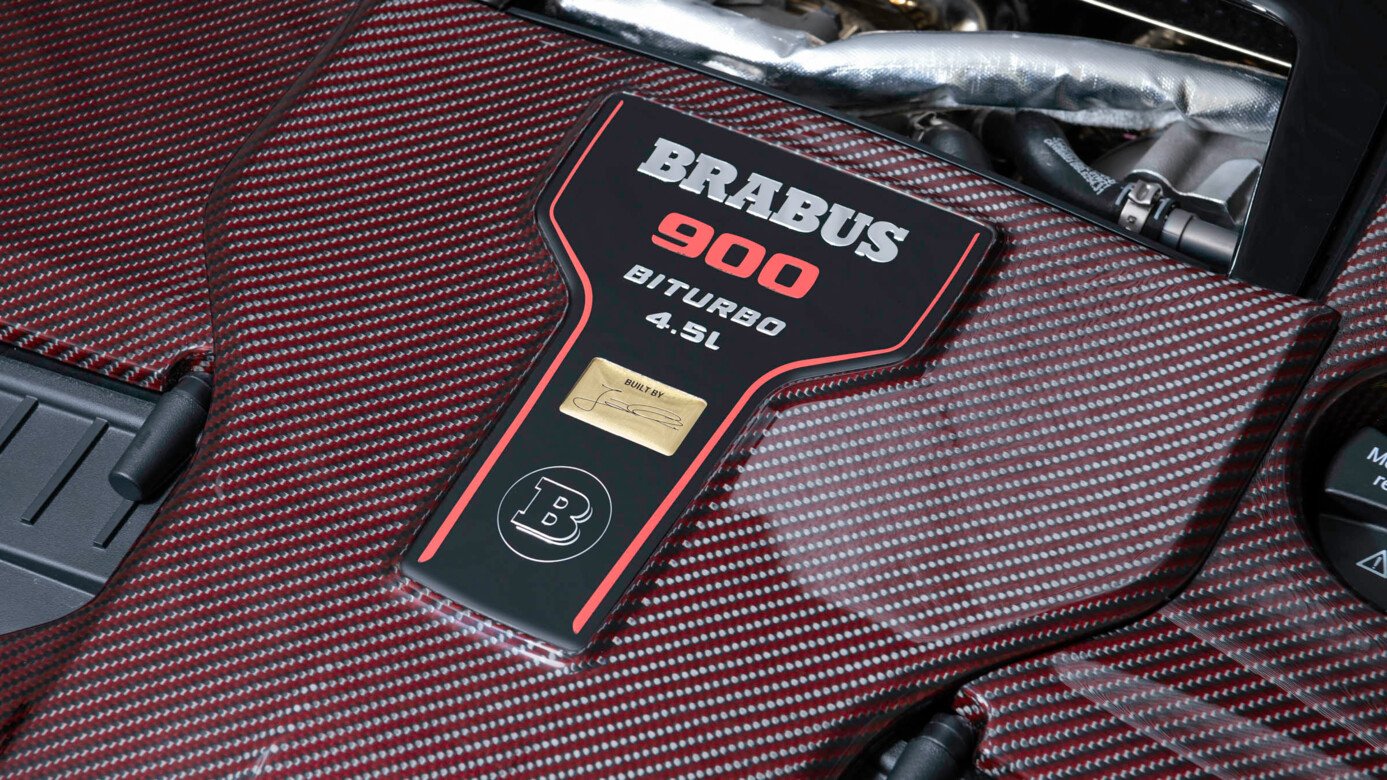 Ultimate performance guaranteed: The BRABUS engine conversion consists of an increase in displacement to 4.5 liters, two BRABUS special turbochargers with larger compressor unit (ø 52 mm) and two modified trunk groups with reinforced axial bearings, two high-pressure fuel pumps with increased flow rate, one package fuel booster pump, Down pipe Ø 75 mm, Ram pressure reducing metal catalytic converter system with high performance OPF, BRABUS flap exhaust system with pipe diameter 76 mm, special applied BRABUS data stand for engine control unit.
Performance upgrade:
Acceleration 0-100 km/h:
Performance:
662 kW / 900 hp (stock 430 kW/ 585 hp)
1,250 Nm, electronically limited to 1,050 Nm (stock 850 Nm)
Top Speed:
Vmax: 280 km/h / 174 mph (stock 220 km/h / 137 mph)
Please note: The increased displacement engine is only manufactured in Bottrop and can only be installed ex works.
All performance figures given are approximate values. They depend on vehicle-specific details such as vehicle type, equipment, unladen weight, rear axle ratio, wheel-tire combinations, transmission design and aerodynamic equipment of the individual vehicle.
Increased Displacement Engine Rocket 900
Price on request
Article requestable
Inquiry Article
This item requires a lot of consultation because there are customisation options, vehicle-specific differences or additional dependencies. It is therefore added to the shopping basket as an "inquiry item" and a BRABUS consultant will then contact you for all further details.
Item only available on request
After in-house checking, it is only possible to add this item to the shopping basket as an "enquiry item". A BRABUS customer advisor will then contact you for all further details.