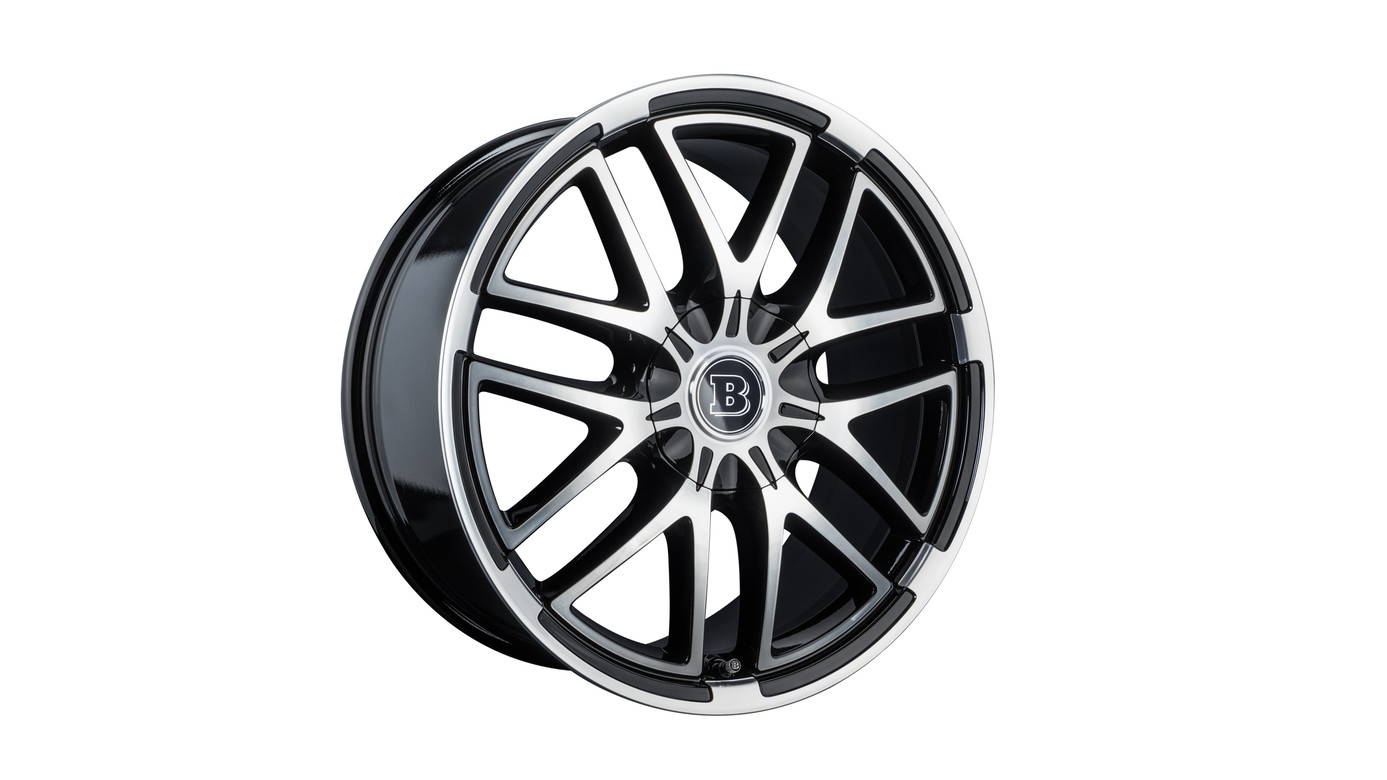 BRABUS Monoblock X dual-spoke wheels with fully polished black glossy finish. Seven pairs of double-spokes offer an optimal combination of maximum strength and attractive design. The eye-catching wheel design is further characterized by the contrast between the black paint finish and the polished surfaces on the spokes and the outer rim.
BRABUS alloy wheels are ready for use with the original Mercedes-Benz tire-pressure monitoring systems (TPMS). Vehicles with active TPMS system require the appropriate tire sensors (part number RDK-2018).
Monoblock X tire sizes:
9.0J x 20 H2, tire size: 285/45 R 20
Please note: The purchase and installation of these wheels may require checking for sufficient clearance of the complete tire/wheel combination under all load and operating conditions. The technical work required is subject to an extra charge.
Inquiry Article
This item requires a lot of consultation because there are customisation options, vehicle-specific differences or additional dependencies. It is therefore added to the shopping basket as an "inquiry item" and a BRABUS consultant will then contact you for all further details.
Tyres according to expert opinion & professional fitting
Please note: The installation must be carried out by a suitable specialist company. The regulations stipulated in the TÜV certificate with regard to tyre dimensions, clearance, etc. must be observed. You will receive the TÜV certificate together with your invoice by e-mail.
Item only available on request
After in-house checking, it is only possible to add this item to the shopping basket as an "enquiry item". A BRABUS customer advisor will then contact you for all further details.