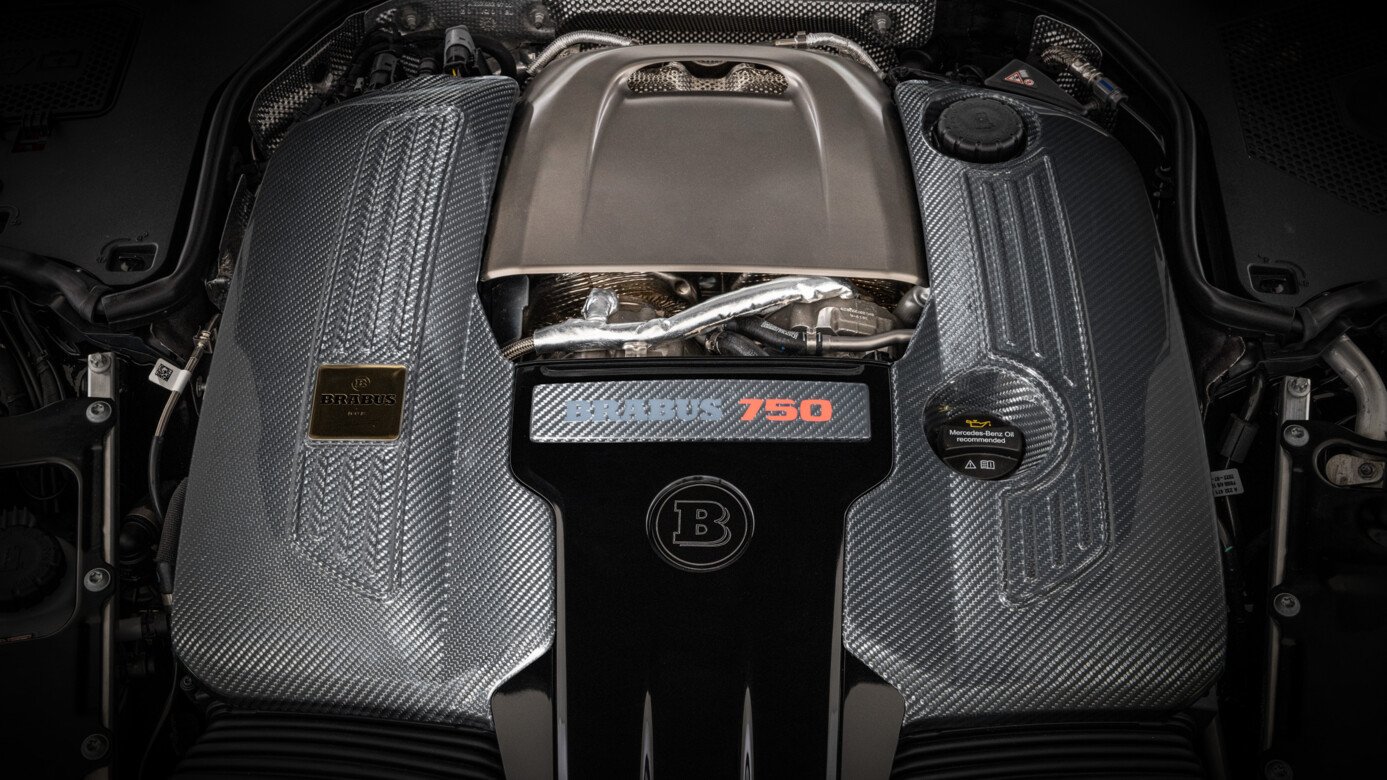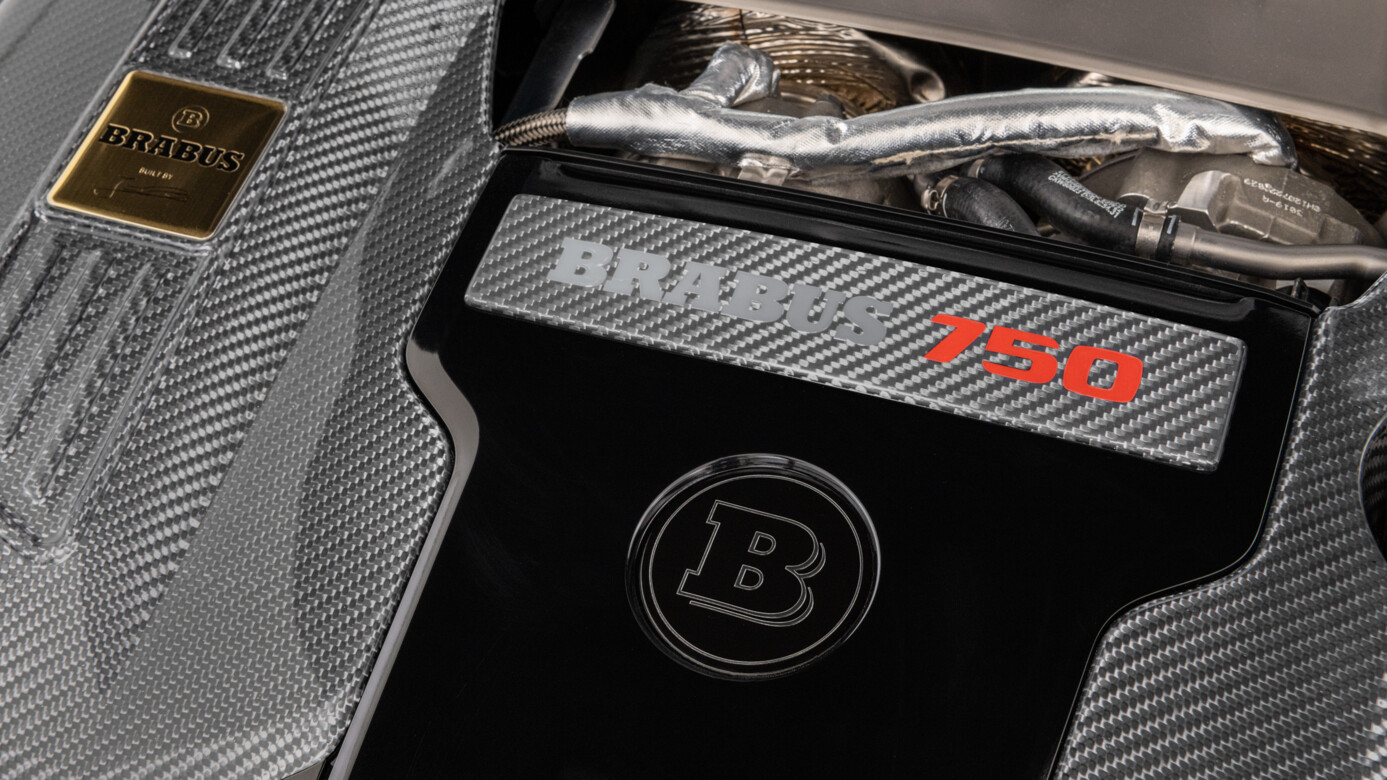 BRABUS extra power for your vehicle: The PowerXtra B40S-750 performance kit consists of two BRABUS special turbochargers with larger compressor unit (ø 52 mm) and two modified trunk groups with reinforced axial bearings. The performance upgrade is complemented by the BRABUS PowerXtra auxiliary control units for the engine electronics of the AMG SL 63 4MATIC+ (R 232). The control units are supplied with plug & play wiring harnesses, which are used to adapt the control units to the standard engine electronics.
In addition to a bump in peak torque from 800 Nm to 900 Nm, the rated output jumps by 122 kW/165 hp from 430 kW/585 hp to 552 kW/750 hp. The plug-and-play control unit is adapted to the standard engine management. The kit is available for delivery.
Acceleration 0-100 km/h:
SL 63: 3.3 s (stock 3.6 s)
Performance increase:
900 Nm (stock 800 Nm)
552 kW/750 hp (stock 430 kW/585 hp)
Top speed:
Vmax: 196 mp/h (stock 196 mp/h)
All given performance figures are approximate values and depend on specific details such as vehicle type, equipment, tare weight, final gear reduction in the rear axle, wheel/ tyre combinations, gearbox and aerodynamic add-ons of the vehicle.
PowerXtra B40S-750
Price on request
Article requestable
Inquiry Article
This item requires a lot of consultation because there are customisation options, vehicle-specific differences or additional dependencies. It is therefore added to the shopping basket as an "inquiry item" and a BRABUS consultant will then contact you for all further details.
Item only available on request
After in-house checking, it is only possible to add this item to the shopping basket as an "enquiry item". A BRABUS customer advisor will then contact you for all further details.