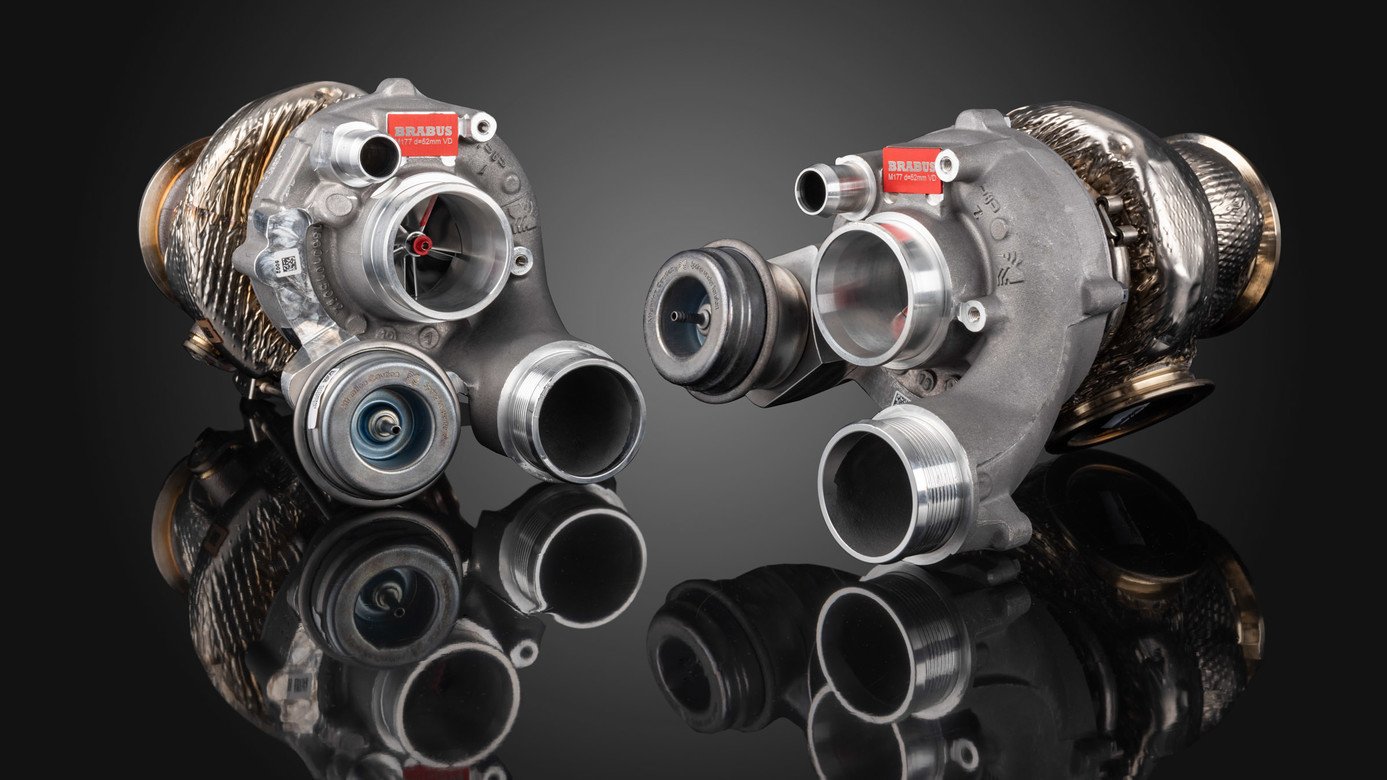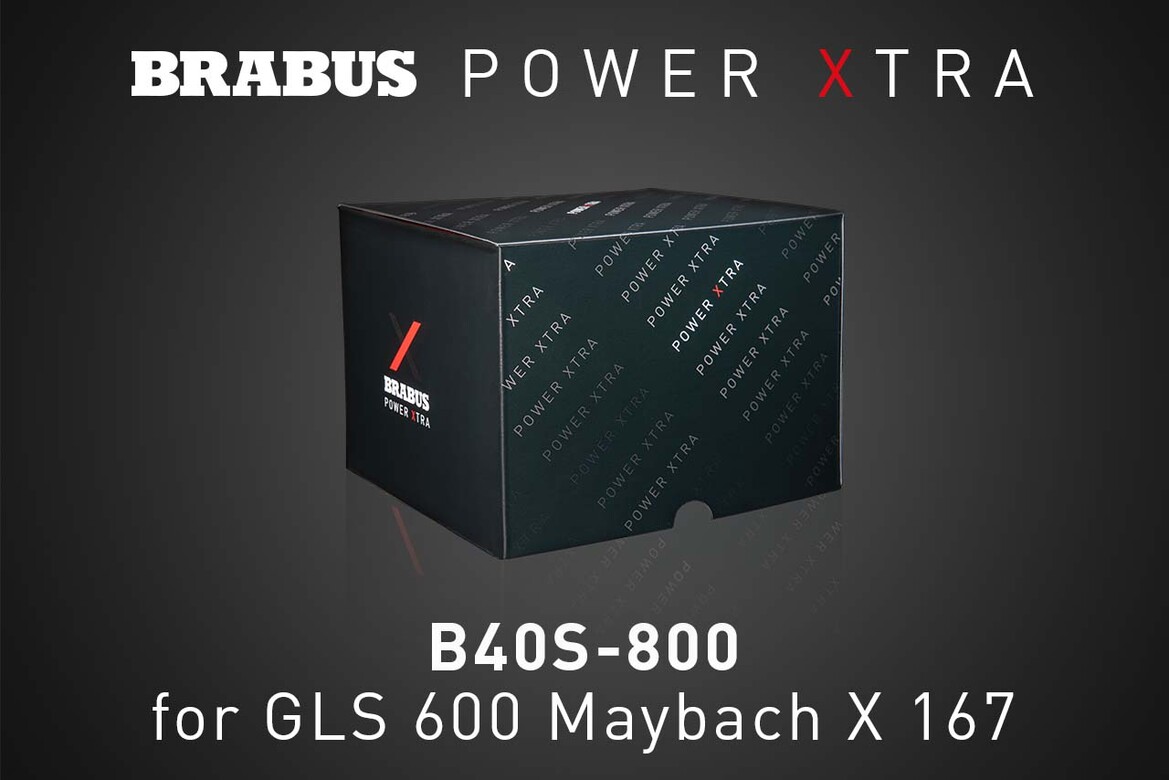 Impressive BRABUS power for an incomparable driving experience – that is what the BRABUS PowerXtra B40S-800 performance kit based on the Maybach GLS 600 offers. Each kit consists of two BRABUS special turbochargers with larger compressor unit (ø 52 mm) and modified core assemblies with reinforced axial bearings. The performance increase is completed with the BRABUS PowerXtra control module for the engine control unit, a specially applied dataset for the engine management as well as the BRABUS PowerXtra CPC module. In addition to a bump in peak torque from 730 Nm to 950 Nm, the rated output jumps by 178 KW/243 hp from 410 KW/557 hp to 588 KW/800 hp. The plug-and-play control unit is adapted to the standard engine managements. The kit is available for delivery.
Acceleration 0-100 km/h:
GLS 600 Maybach: 4,5 s (stock 4,9s)
Performance increase:
950 Nm (stock 730 Nm)
588 KW/800 HP (stock 410 KW/557 HP)
Top speed:
Maybach GLS 600: 300 km/h / 186 mph (stock 250 km/h / 155 mph)
Please note: The tires have to be adapted to the new top speed.
All given performance figures are approximate values and depend on specific details such as vehicle type, equipment, tare weight, final gear reduction in the rear axle, wheel/ tyre combinations, gearbox and aerodynamic add-ons of the vehicle.
Please choose your optional articles:
| | |
| --- | --- |
| | Price on request |
| | Price on request |