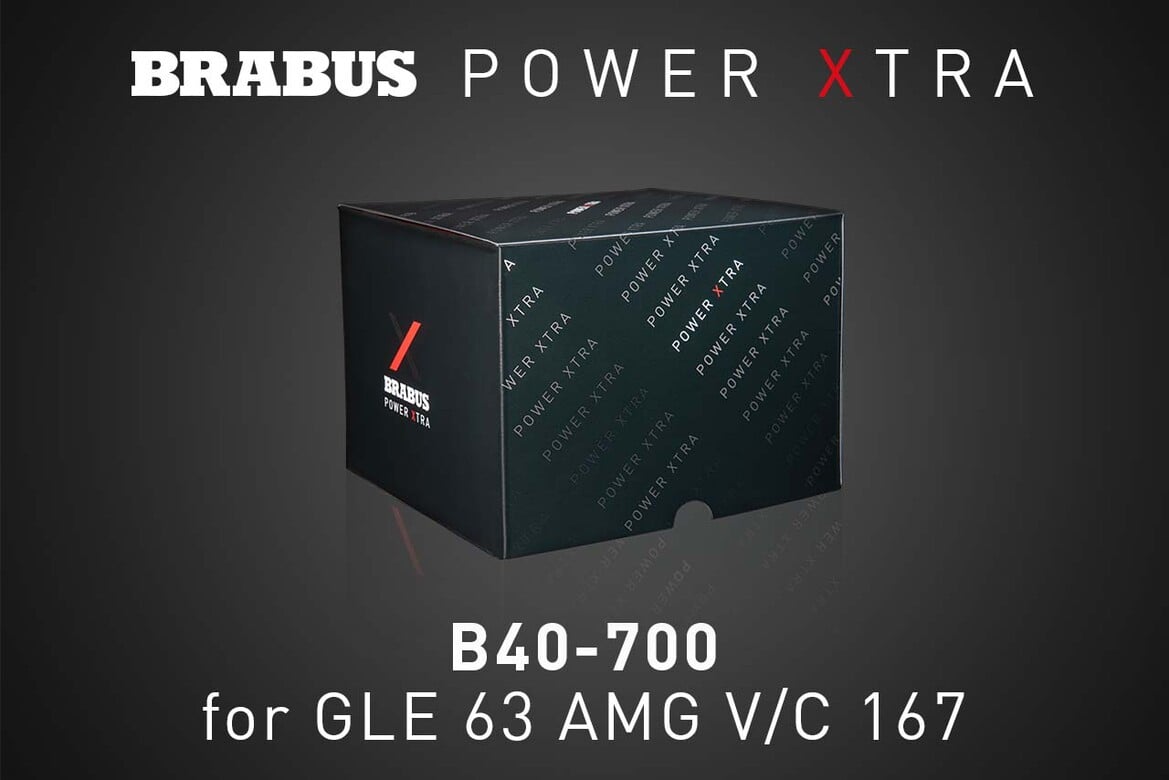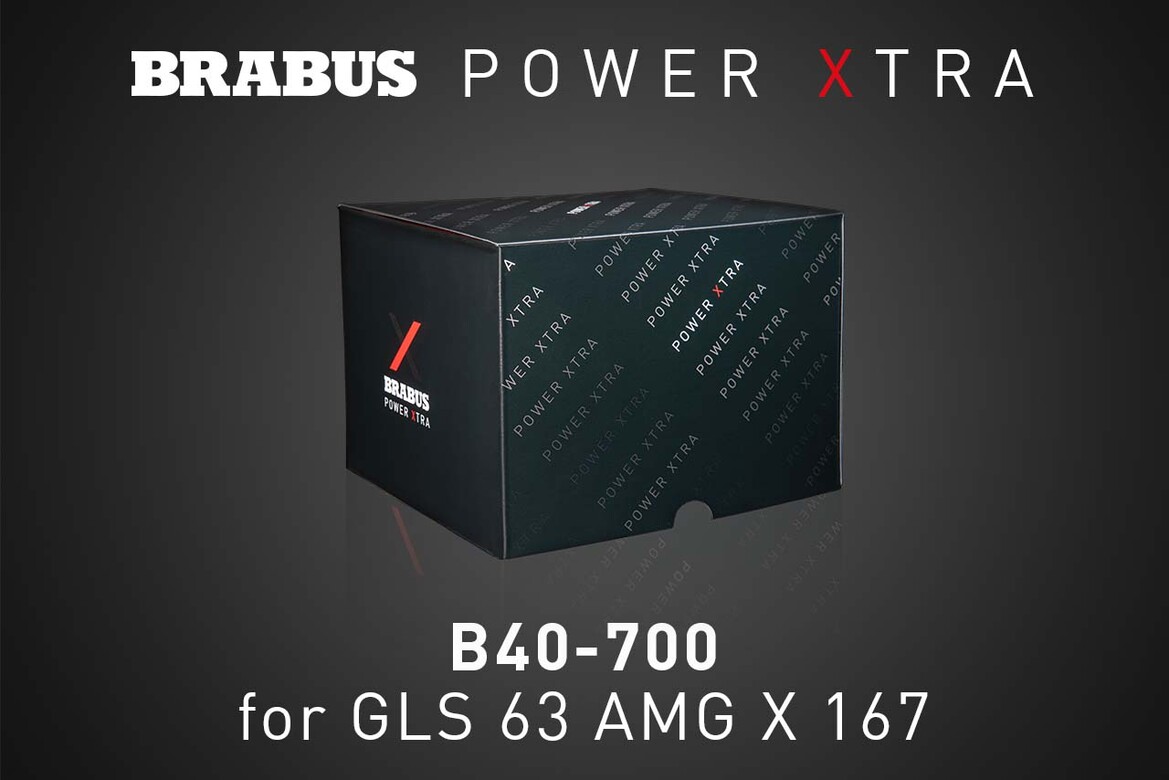 BRABUS extra power for your vehicle: The BRABUS PowerXtra B40-700 performance kit based on AMG GLE 63S / AMG GLS 63S consists of a processor-driven auxiliary control module for the engine control unit. In addition to a bump in peak torque from 850 Nm to 950 Nm, the rated output jumps by 65 kW/88 hp from 450 kW/612 hp to 515 kW/700 hp. The plug-and-play control unit is adapted to the standard engine management.
The kit is available for delivery.
Acceleration 0-100 km/h:
3.6 s (stock 3.8 s) AMG GLE 63S & GLE 63S Coupé (W/V 167)
4.0 s (stock 4.2 s) AMG GLS 63S
Performance increase:
950 Nm (stock 850 Nm)
515 kW/700 hp (stock 450 kW/612 hp)
Top speed:
Vmax: 280 km/h / 174 mph (stock 280 km/h / 174 mph) AMG GLE 63S, GLE 63S Coupé, GLS 63S with SA Code 250
Vmax: 250 km/h / 155 mph (stock 250 km/h / 155 mph) AMG GLS 63S
All given performance figures are approximate values and depend on specific details such as vehicle type, equipment, tare weight, final gear reduction in the rear axle, wheel/ tyre combinations, gearbox and aerodynamic add-ons of the vehicle.
PowerXtra B40-700 - AMG GLE/GLS 63 S
Price on request
Article available
Item only available on request
After in-house checking, it is only possible to add this item to the shopping basket as an "enquiry item". A BRABUS customer advisor will then contact you for all further details.