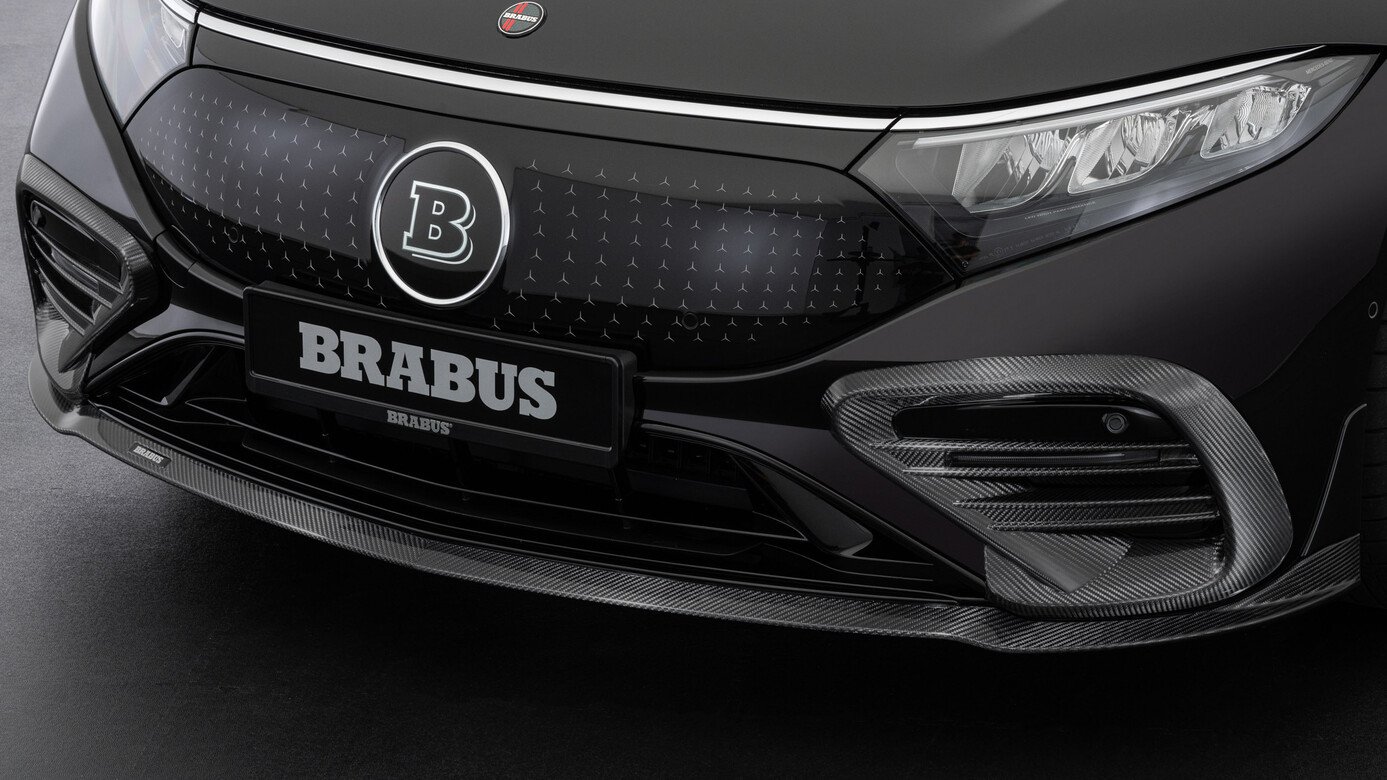 The front spoiler lip made from high-quality carbon gives the front section a modern and simple look. The excelent fit provides an improved aerodynamics and stability, due to the optimal design and the proven pre-preg process.
In the design and construction, particular attention was paid to aerodynamic optimization. The reduced cd value reduces driving resistance, which has a positive effect on the range, which increases by 7.0 percent on average at speeds between 100 and 140 km/h thanks to the optimized wind slip.
Please note: The article is only available for AMG Line.
Carbon front spoiler glossy
Price on request
Article available
Carbon front spoiler matt
Price on request
Article requestable
Item is requestable
This item is currently not available for direct purchase. You can still request it via the shopping cart and will be contacted by a BRABUS customer advisor.
Item only available on request
After in-house checking, it is only possible to add this item to the shopping basket as an "enquiry item". A BRABUS customer advisor will then contact you for all further details.