BRABUS China presents: BRABUS Business Editions
18.11.2022 - BRABUS China presents the completely new Business Vans series, with two different body stylings, exclusive wheel design and impressive BRABUS MASTERPIECE interior – BRABUS Business Sport and Executive Lounge, based on the Mercedes-Benz V 260 L petrol version. This project is conducted and engineered by BRABUS Germany and is exclusively developed for the Greater China Market, to meet the continuous requests of high quality business vans.
Two different body stylings are provided to fit the personal taste of the fastidious customers. Either you would prefer a typical BRABUS Sport styling with blacked out body package and sportive 19 inch Monoblock Z wheels in red & black design, or you would fascinate with a luxury design that includes full chrome package at every corner, matched by a set of specially developed 19 inch Monoblock M wheels, with its ceramic polish finish provides a super luxury appearance of the vehicle.
The confident performance is provided by a Mercedes M274 petrol engine, which is further empowered by the BRABUS B25 performance upgrade, putting out 180 kW / 245 hp (240 bhp) and producing a peak torque of 375 Nm, making it the most powerful vehicle in this product segment.
We planned to deliver a limited run of 100 pieces per year to the greater China market for the first year, and will increase the number and customization options starting from the second year.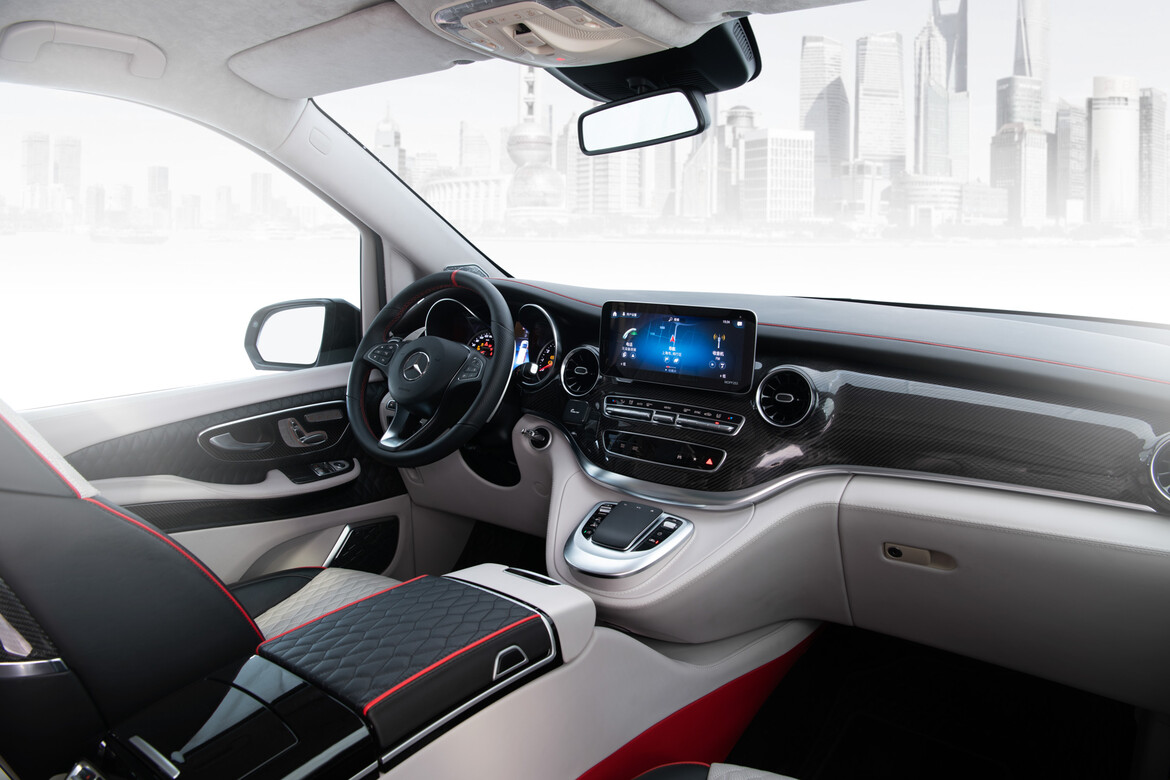 BRABUS Business Sport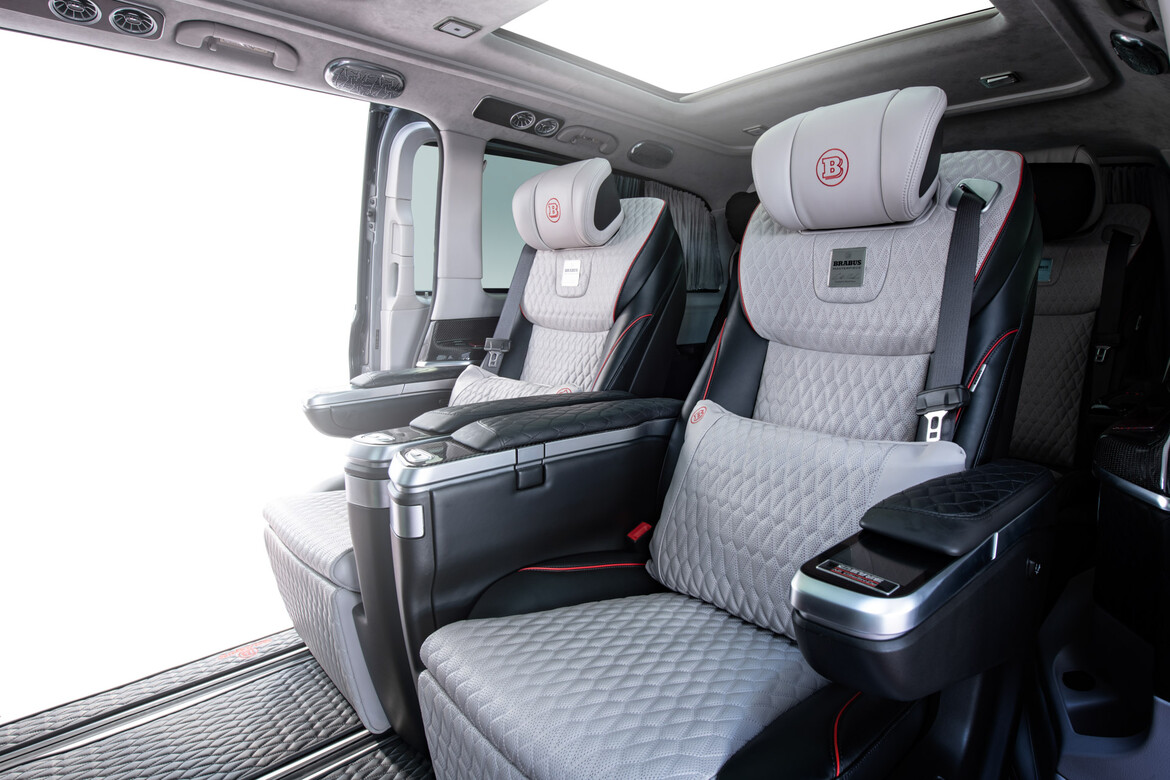 BRABUS Business Sport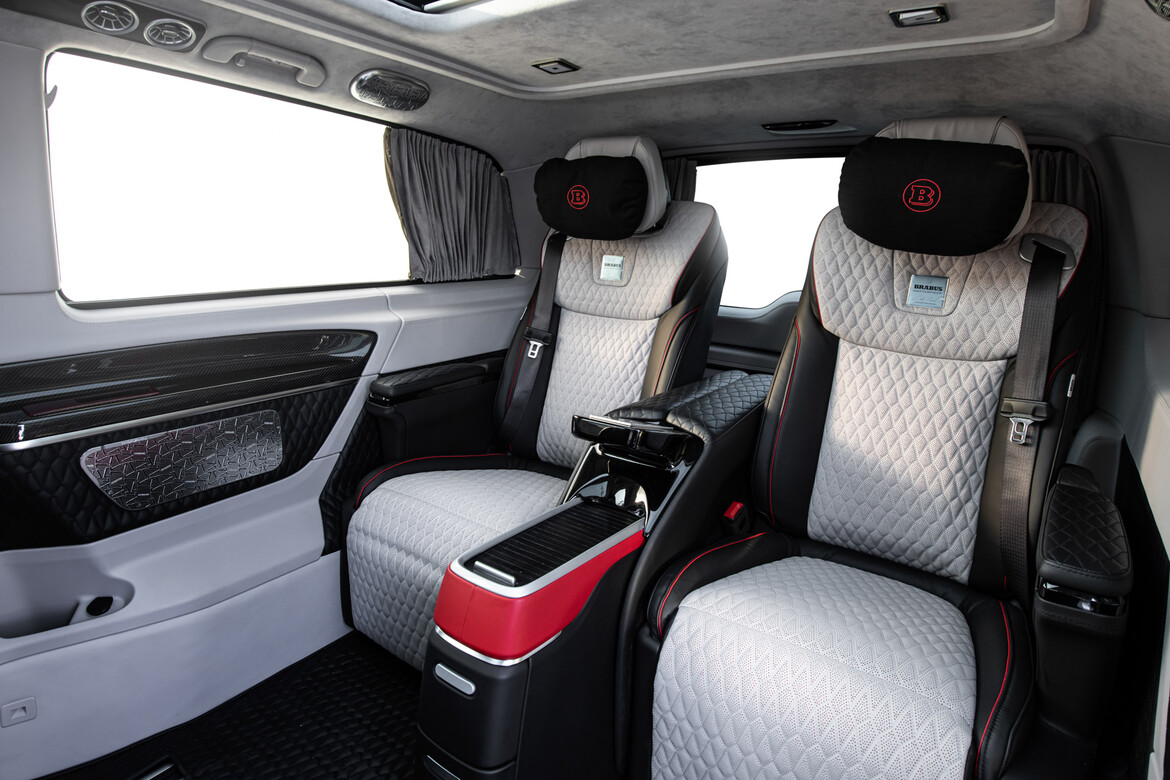 BRABUS Business Sport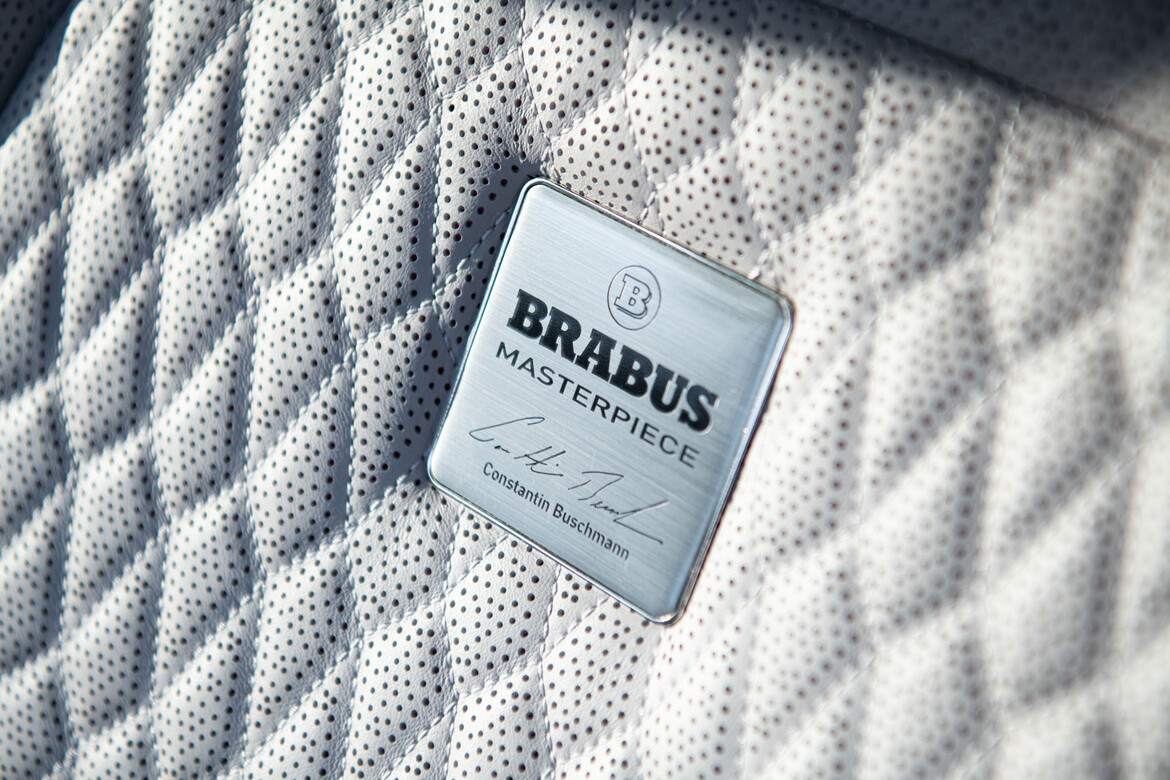 BRABUS Business Sport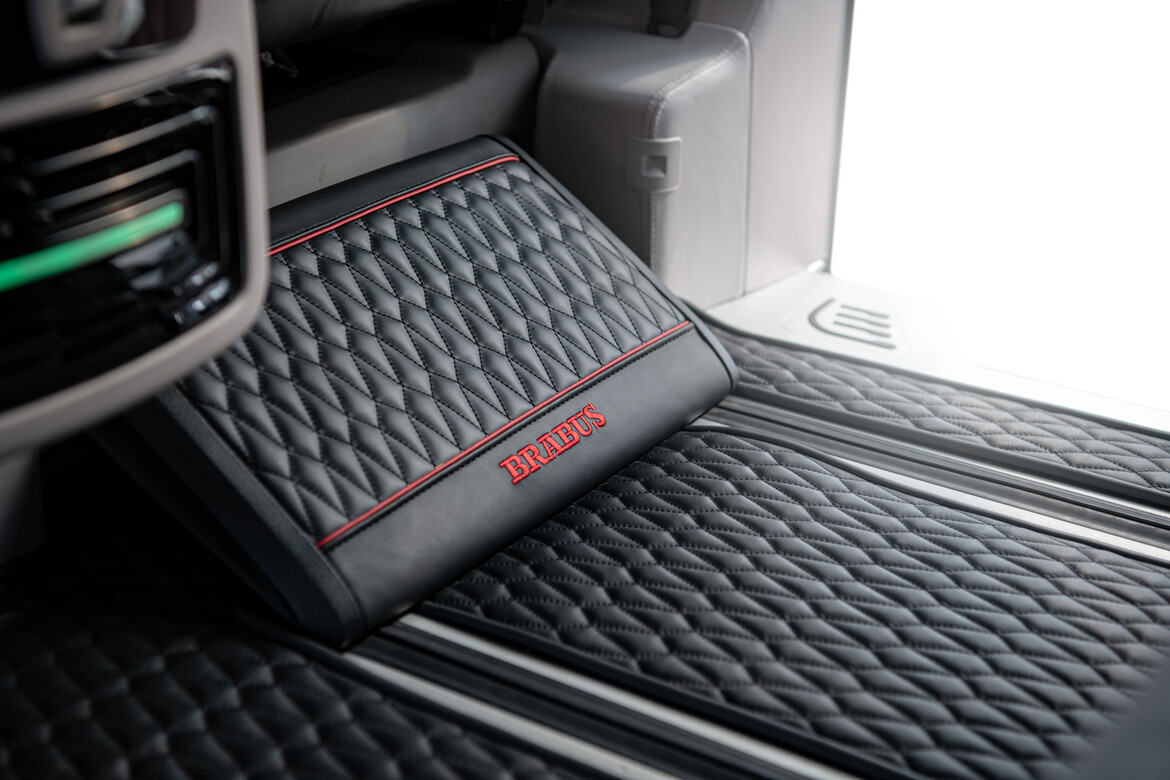 BRABUS Business Sport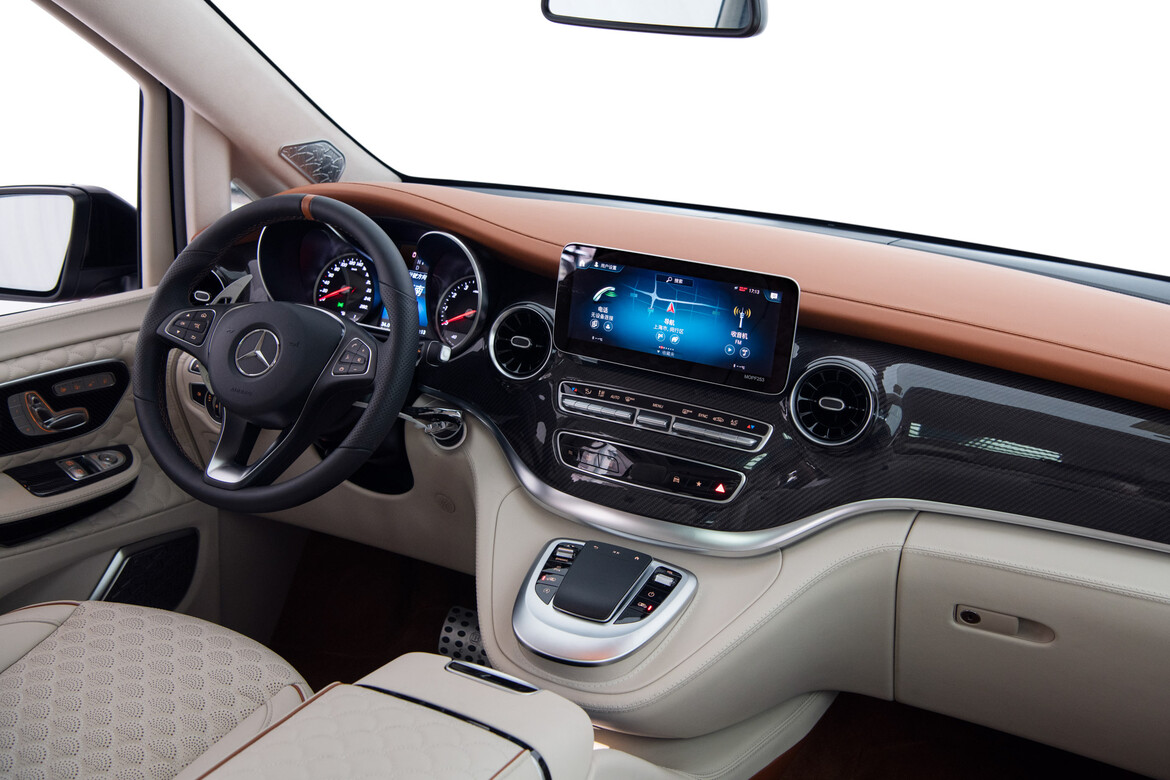 BRABUS Executive Lounge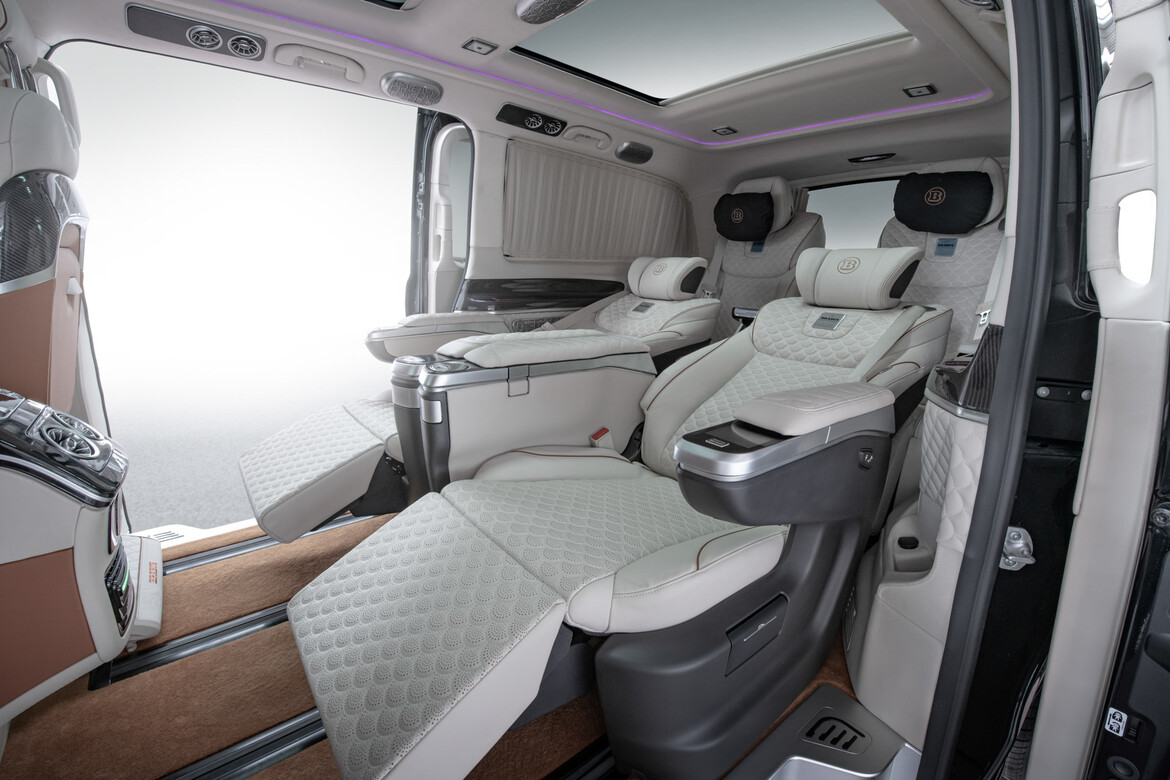 BRABUS Executive Lounge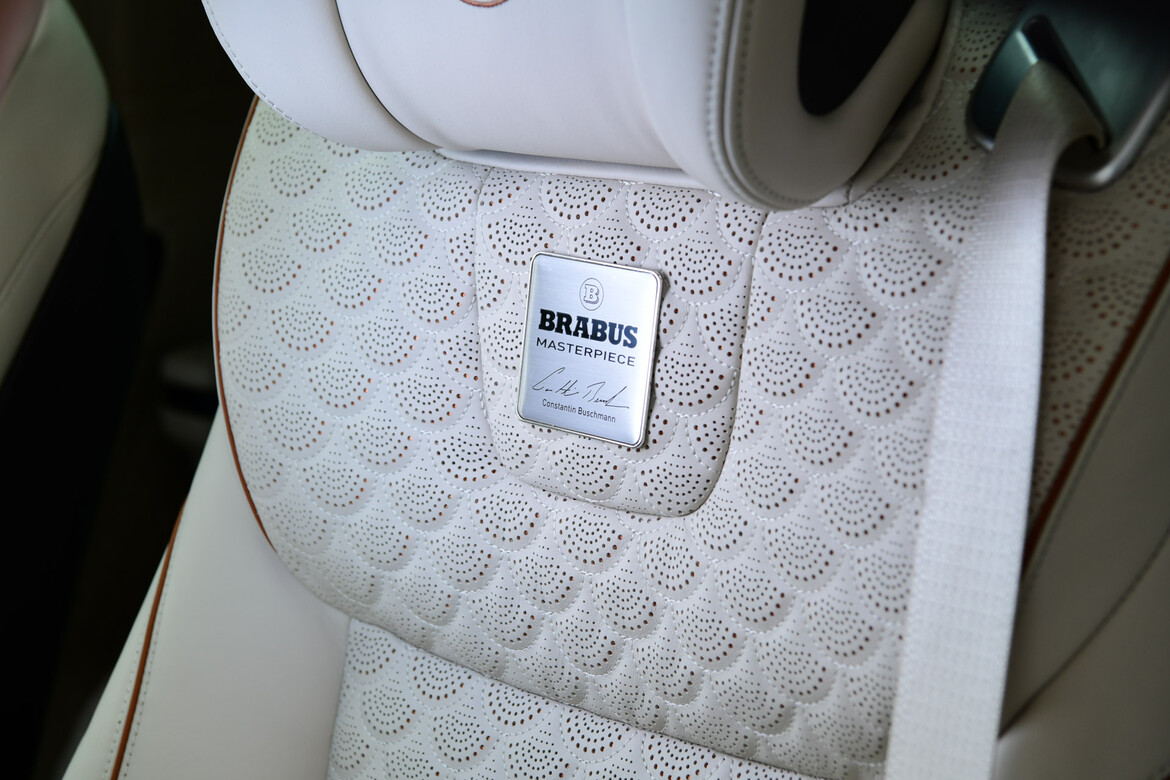 BRABUS Executive Lounge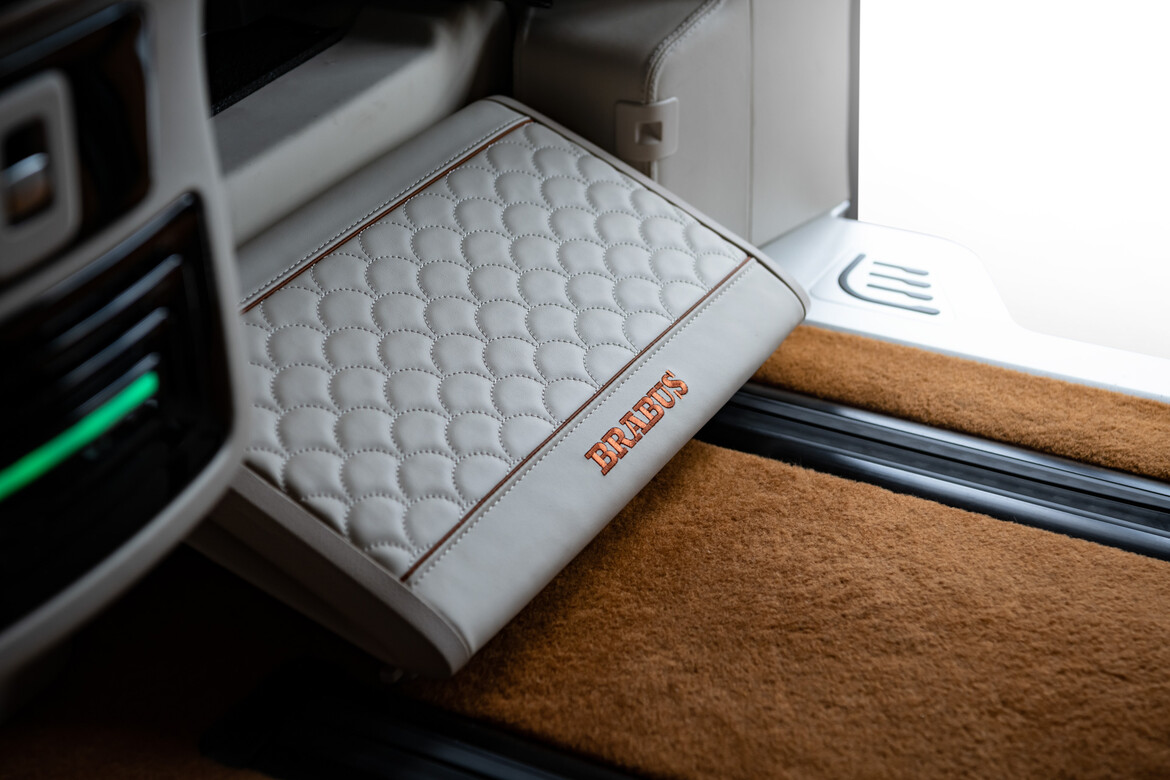 BRABUS Executive Lounge
BRABUS Executive Lounge
The interiors of the vehicle are completely covered with BRABUS Mastik Leather and Alcantara/Dinamica at the headliner, the Sport version features a Black/Grey combination with red ornament, while Executive Lounge using a Beige/Brown association for a more luxury look. Two typical BRABUS stitchings, the crest and the shell-quilting are chosen to match the different interior design; they can be seen not only in the seats but also in the door panels, armrest, middle console and in various other parts of the interior.
The chauffeur seats at the back compartment, both second and third row, are co-developed between BRABUS and YanFeng Adient, one of the most important players in the OEM seat manufacturing market. All four seats provide full functions of heating, cooling and massage function, while the two main seats in the second row also feature additional functions like the extendable foot rest, hardness adjustable seating pad, extra side extension headrests, provid the passenger a relaxing way of commuting either in traffic or highway.
Additionally available is a VIP riding package, which includes a set of back cushions and a Weekender, both manufactured in the same leather of the interior. It also contains a pure wool blanket, in the same color combination to fit the interior of the vehicle. The individual VIP riding packages are exclusively available for both versions.
BRABUS BUSINESS VAN B25 - based on the Mercedes-Benz V260 L
Fuel economy - city 12.5 l/100 km, highway 7.9 l/100 km, combined 9.1 l/100 km, combined CO2 emissions: 117 g/km, efficiency class D