BRABUS presents: BRABUS Business Editions only for the chinese market
18.11.2022 - BRABUS presents an all-new range of 1-Second-Wow Business vans, designed and developed specially for the greater Chinese market: The BRABUS Business Sport and Executive Lounge, based on the Mercedes-Benz V 260 L. Characterized by two unique body styles, exclusive BRABUS forged wheels and complete BRABUS Masterpiece interiors, we invite you to experience next-level comfort and luxury at its finest.
This brand-new range is available in two different body styles. The BRABUS Business Sport offers a BRABUS typical Black & Bold signature design, complete with an unmistakable all-black color scheme and matching 19-inch Monoblock Z forged wheels. For a more subtle and sophisticated experience, the BRABUS Business Lounge impresses with a luxurious flair, rounded off by exceedingly elegant BRABUS Monoblock M forged wheels.
The van's confident performance is provided courtesy of the Mercedes-Benz M274 petrol engine, enhanced by the BRABUS B25 performance upgrade to a peak power output of 180 kW / 245 hp (240 bhp) and 375 Nm of torque. A top speed of 195 km/h makes it one of the most powerful models in this product segment.
Both Masterpiece interior designs feature BRABUS Mastik Leather and Alcantara/Dinamica at the headliner. The Business Sport variant is defined by a striking black/gray color scheme, complete with contrasting red accents and the hallmark "Crest" stitching pattern applied with pinpoint precision around the entire interior and the full-leather flooring.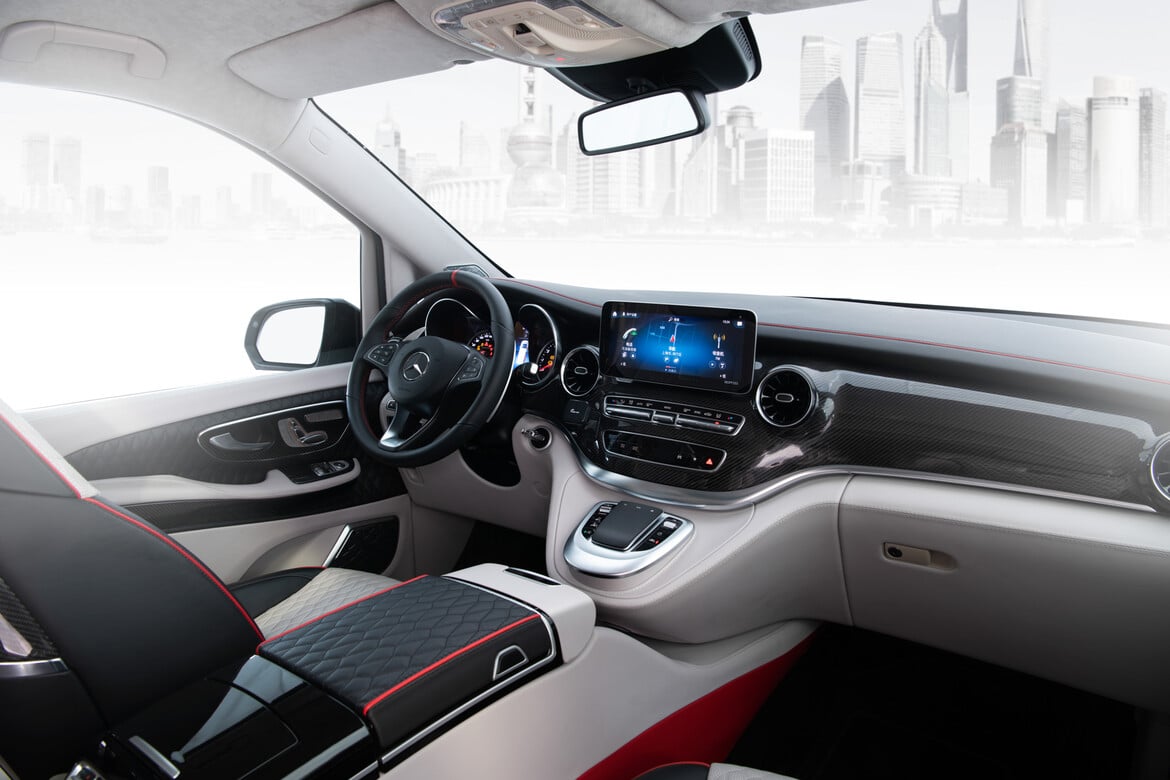 BRABUS Business Sport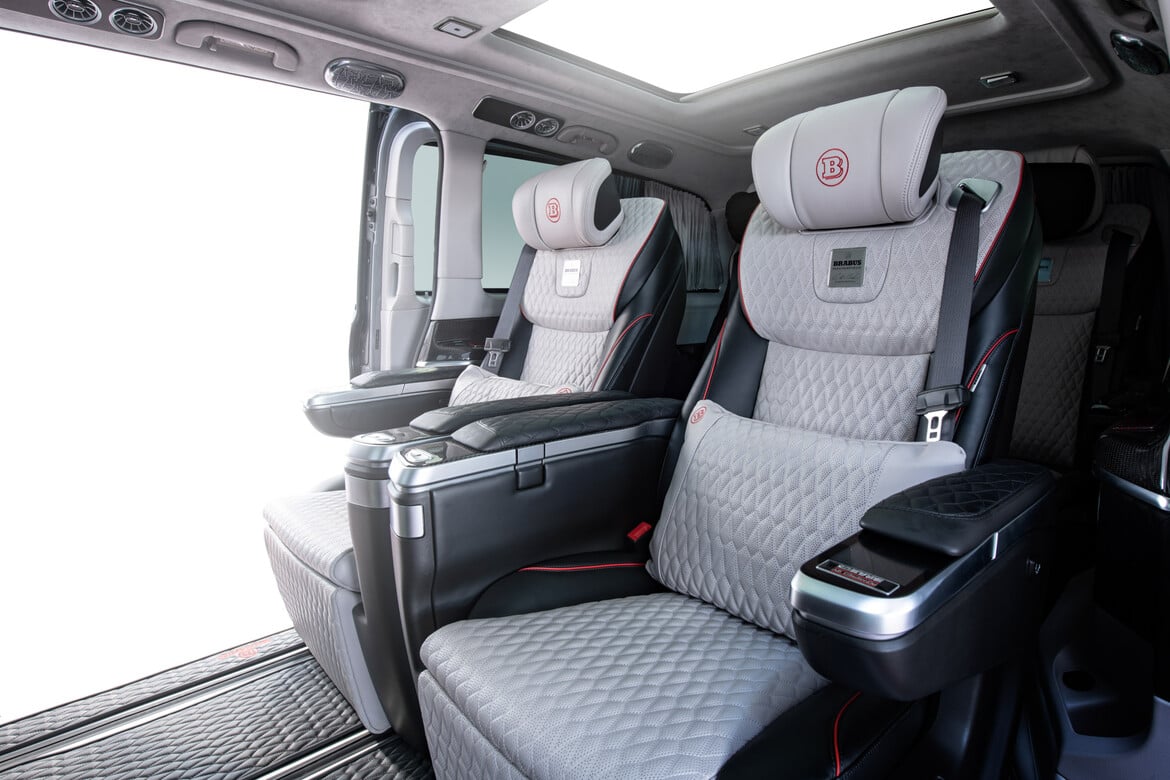 BRABUS Business Sport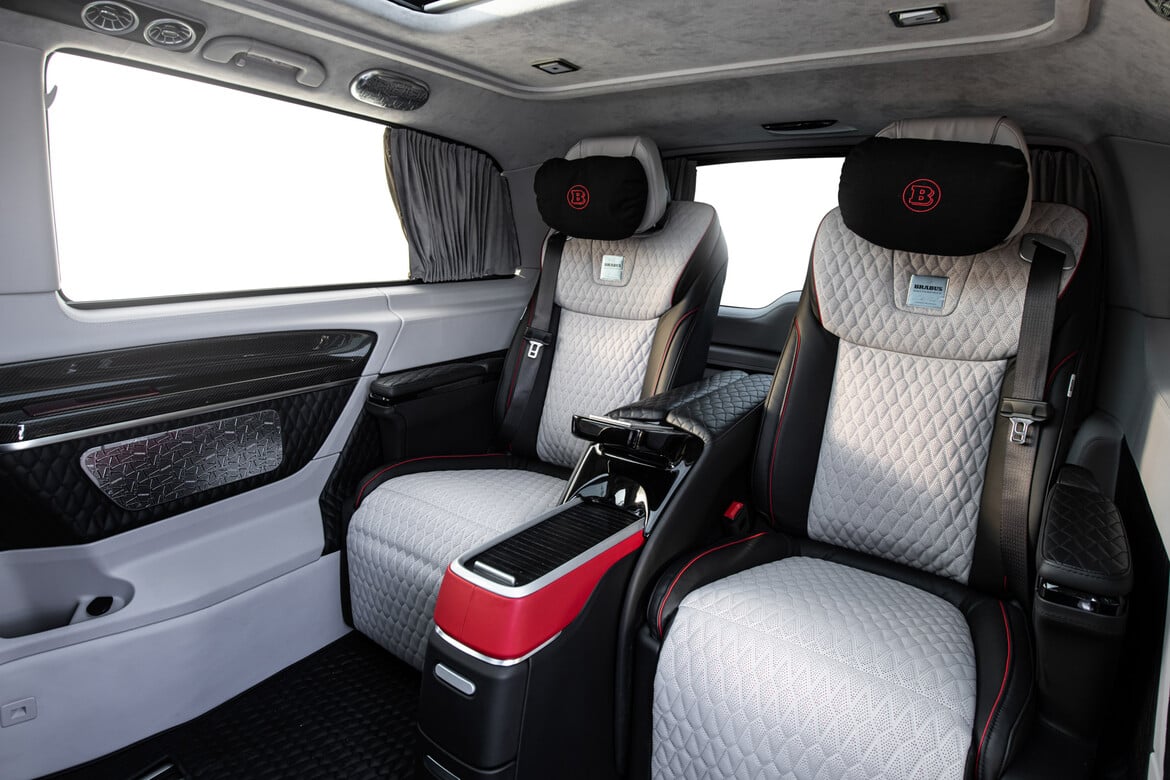 BRABUS Business Sport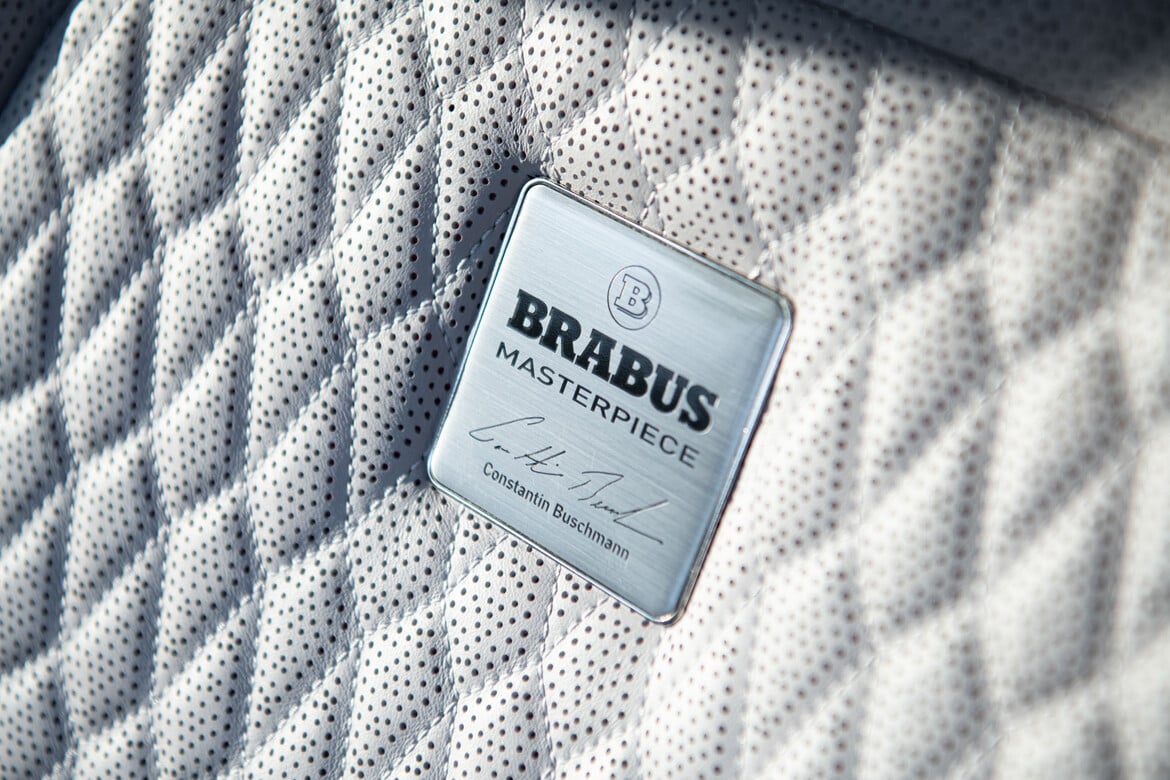 BRABUS Business Sport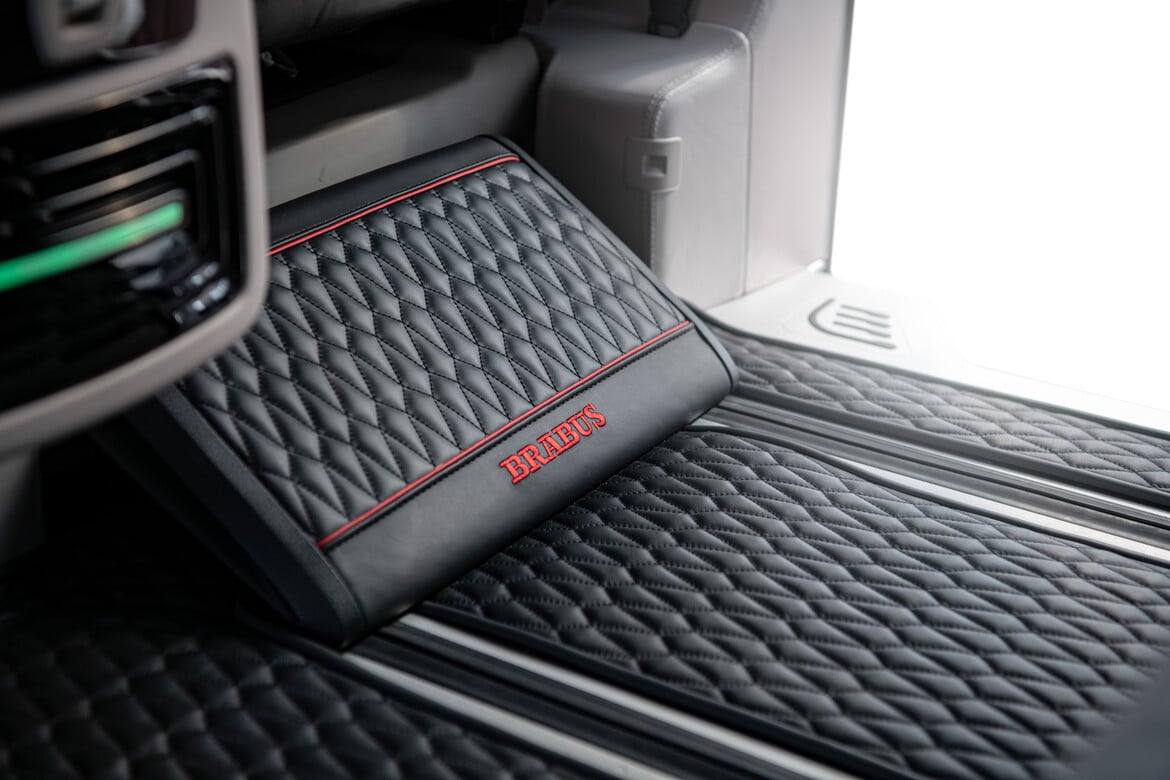 BRABUS Business Sport
The Executive Lounge variant welcomes you with an urbane beige/brown arrangement, exuding a distinct, more luxurious look and feel. Like in many other definitive BRABUS supercars, the BRABUS "Seashsell Diamond" gives this variant's interior a one of a kind finish, so you can feel right at home on your next journey no matter where it will take you.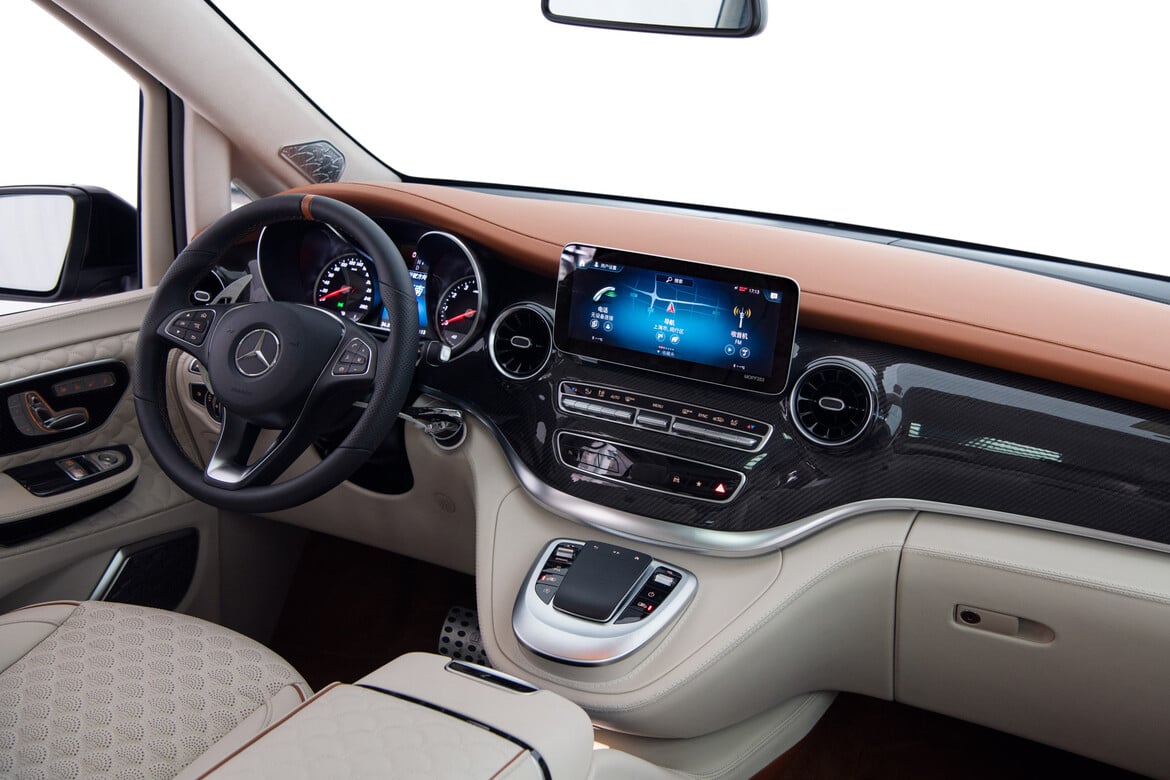 BRABUS Executive Lounge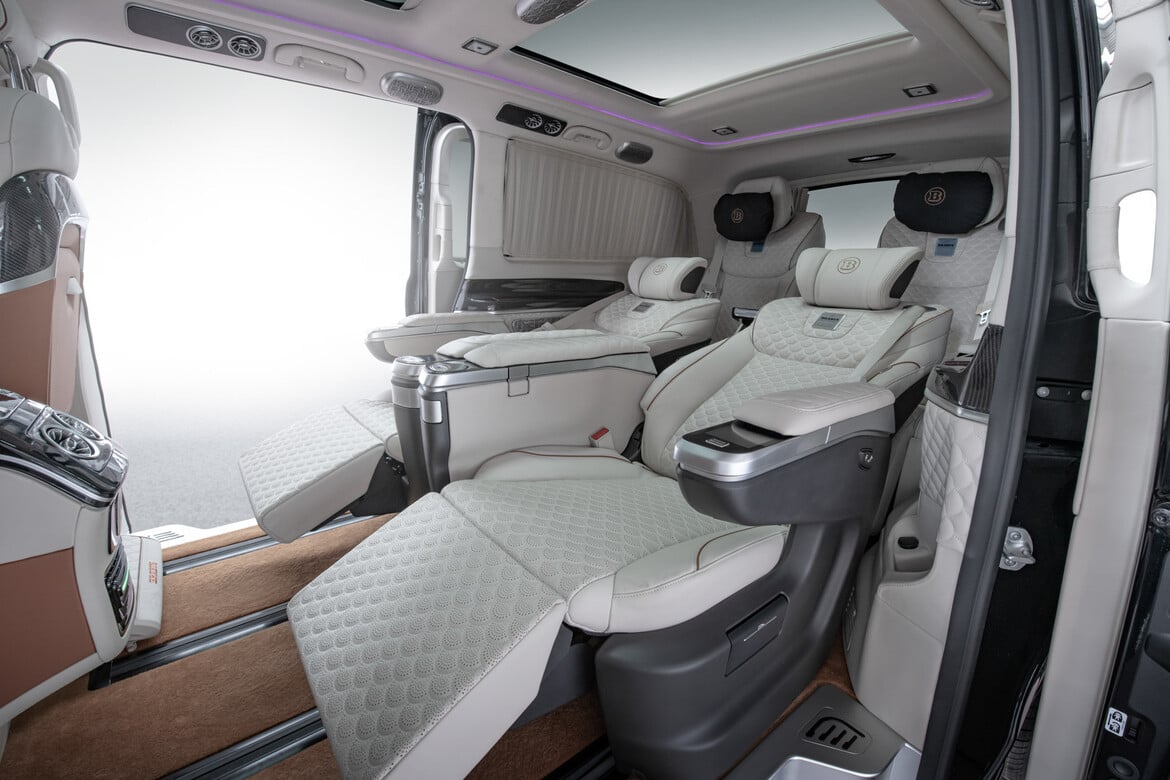 BRABUS Executive Lounge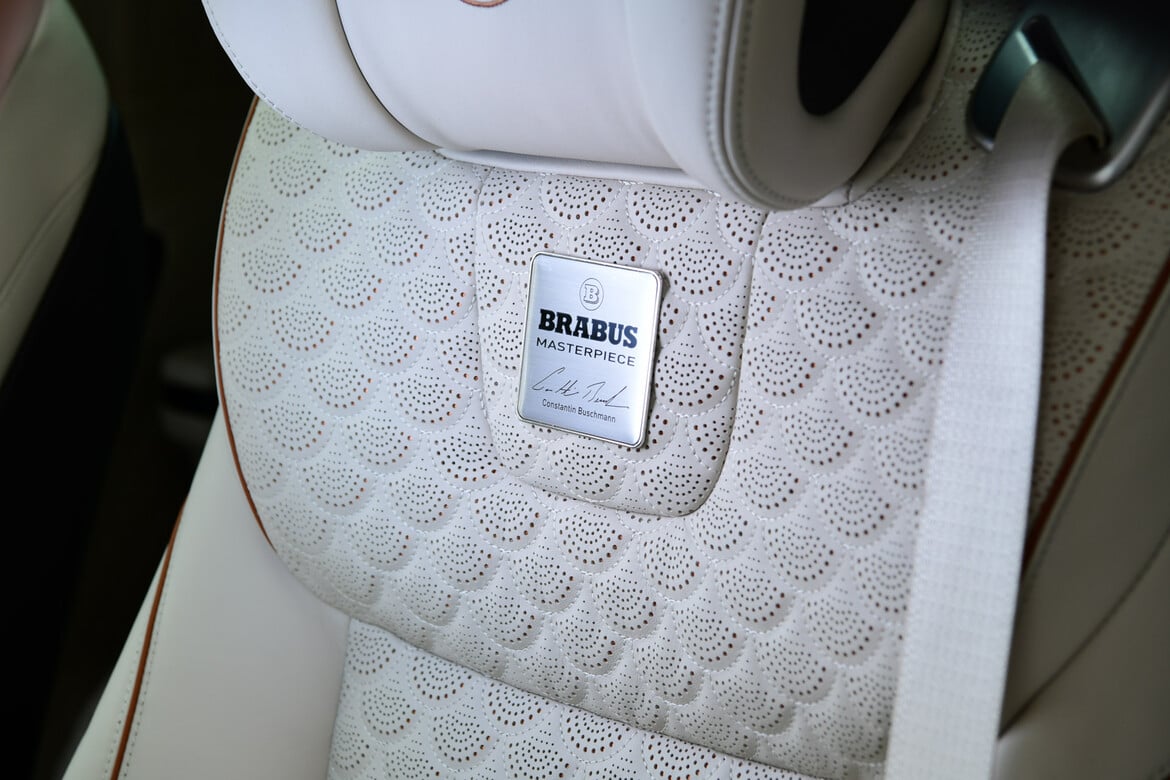 BRABUS Executive Lounge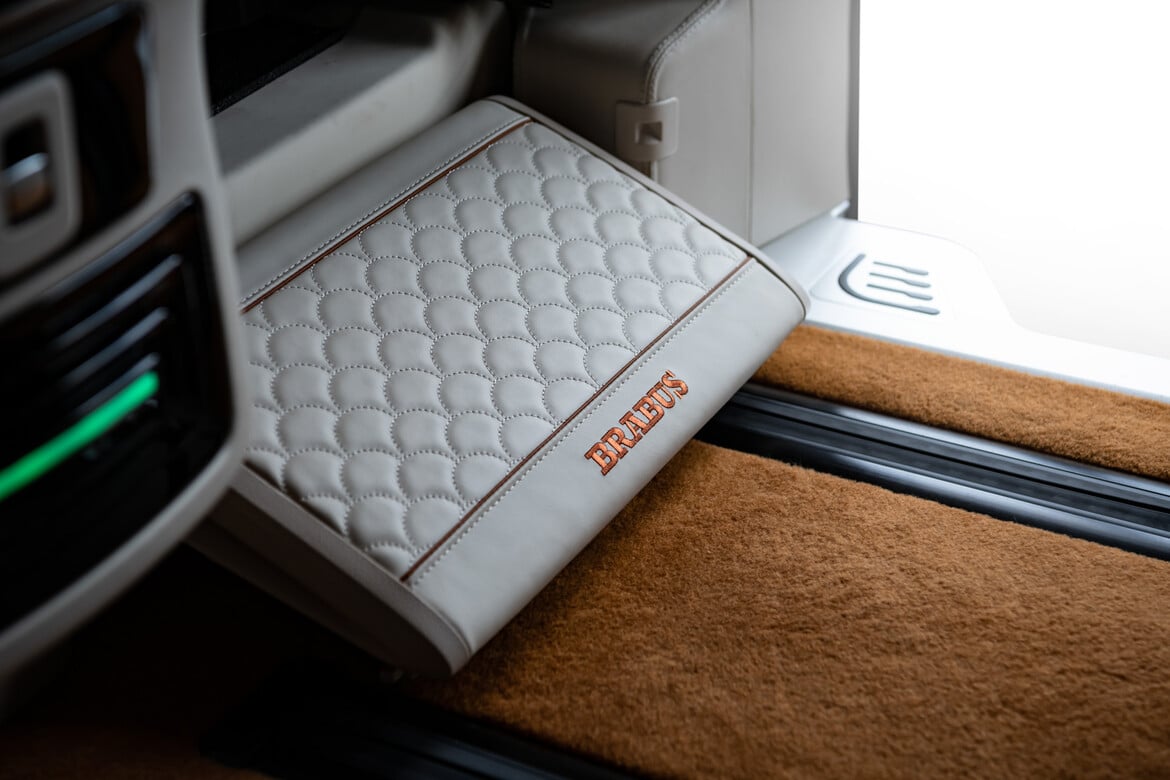 BRABUS Executive Lounge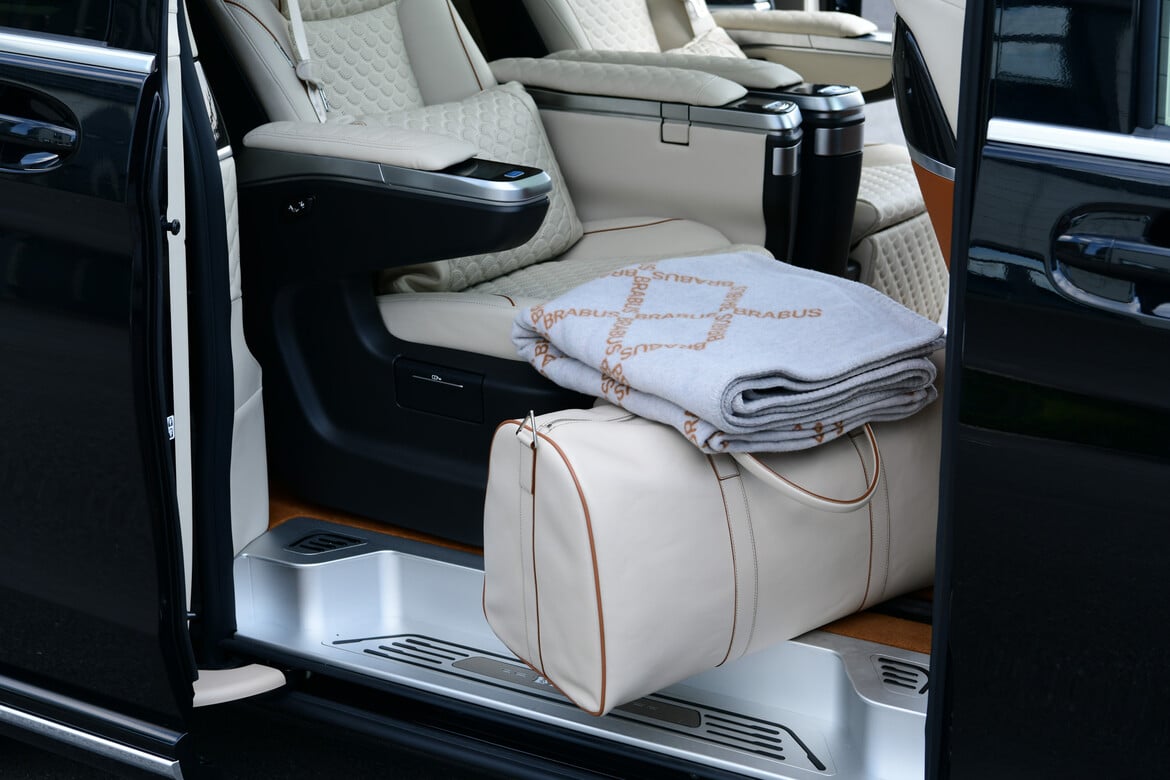 BRABUS Executive Lounge
The special chauffeur seats of the rear cabin, featured both in the second and third row, were co-developed between BRABUS and YanFeng Adient, one of the most renowned figures of the OEM seat manufacturing market. All four seats offer heating, cooling and massage functions, while the two main seats in the second row feature additional highlight options such as an extendable foot rest, an adjustable seating pad and extra side extension headrests.
Additionally available is a VIP riding package, which includes a set of bespoke back cushions, a BRABUS Weekender as well as a BRABUS wool blanket, defined by the same design and materials as the interior of the vehicle.
BRABUS BUSINESS VAN B25 - based on the Mercedes-Benz V260 L
Fuel economy - city 12.5 l/100 km, highway 7.9 l/100 km, combined 9.1 l/100 km, combined CO2 emissions: 117 g/km, efficiency class D