Power 110 kW / 150 PS | Vmax 175 km/h / 109 mph
Fuel Economy*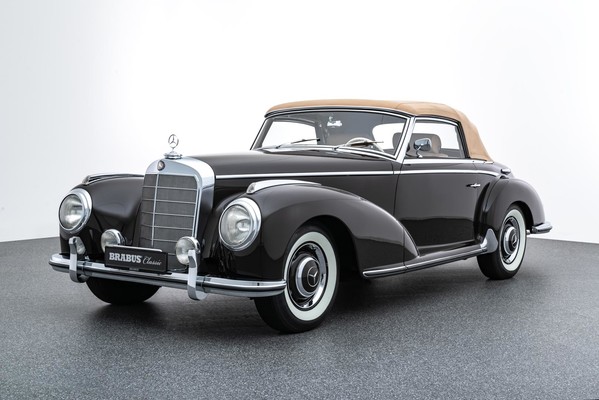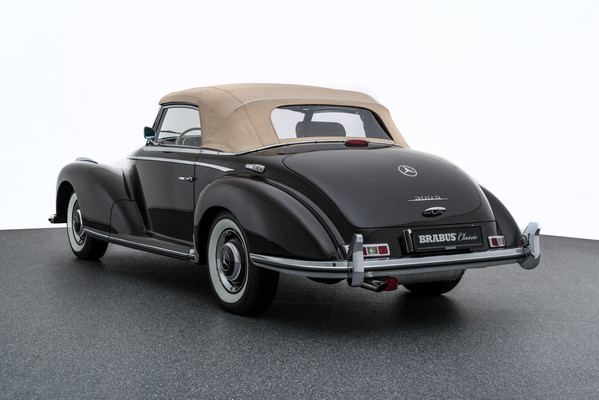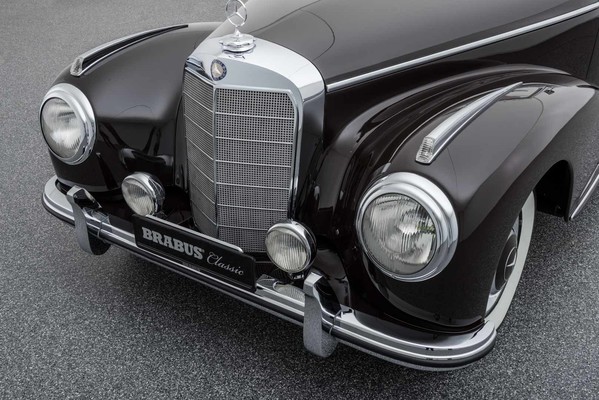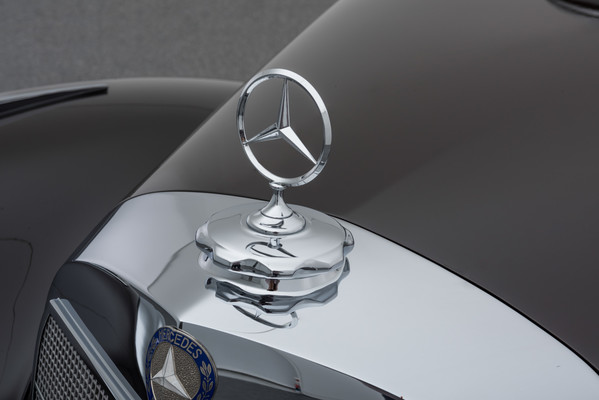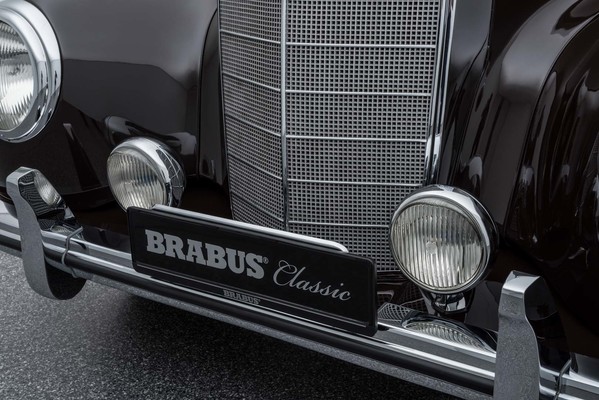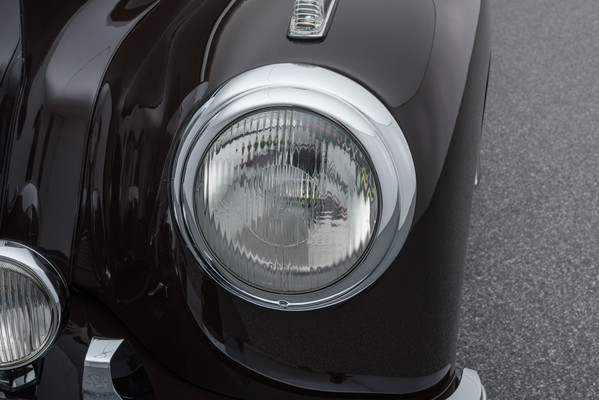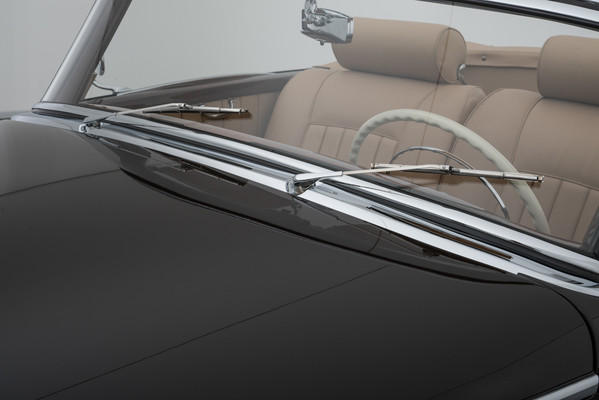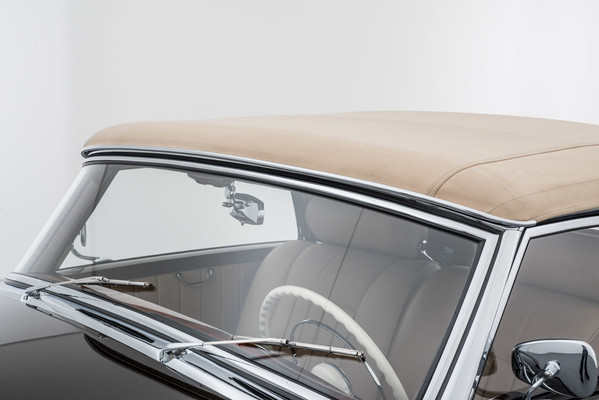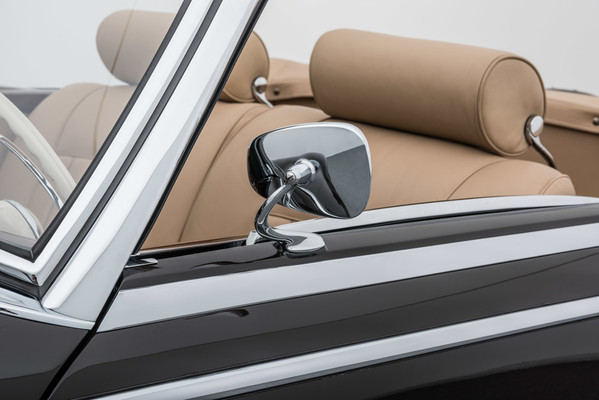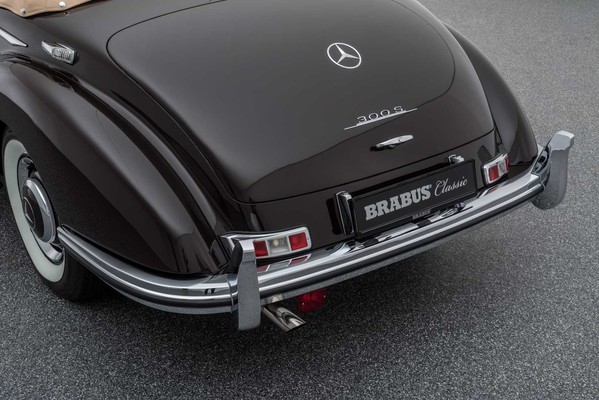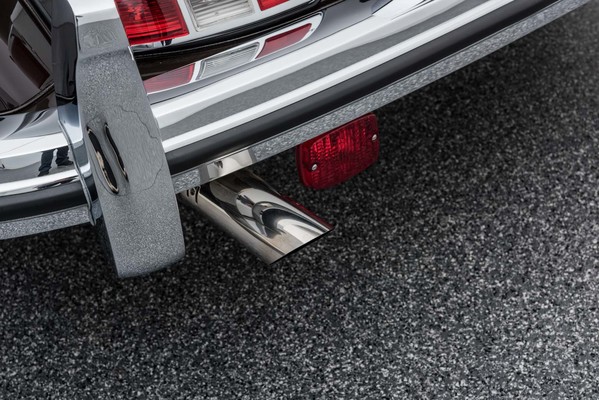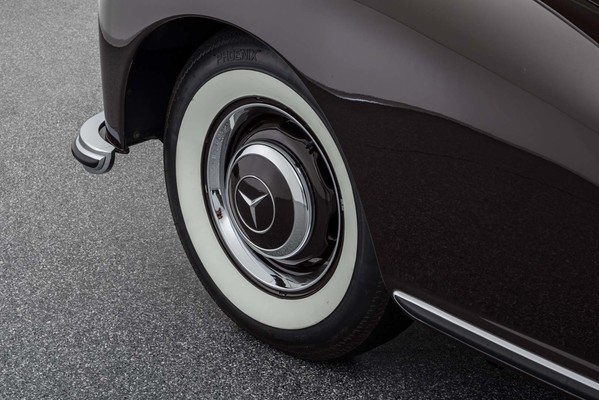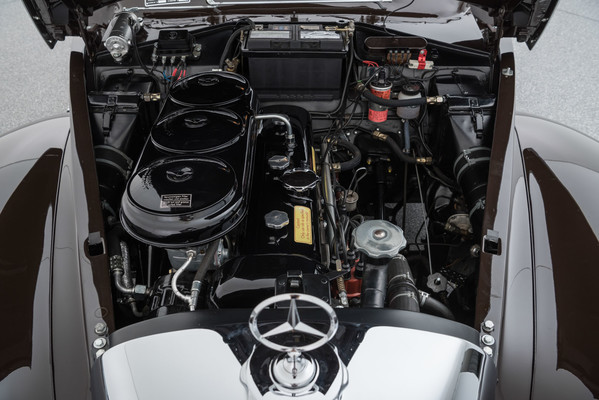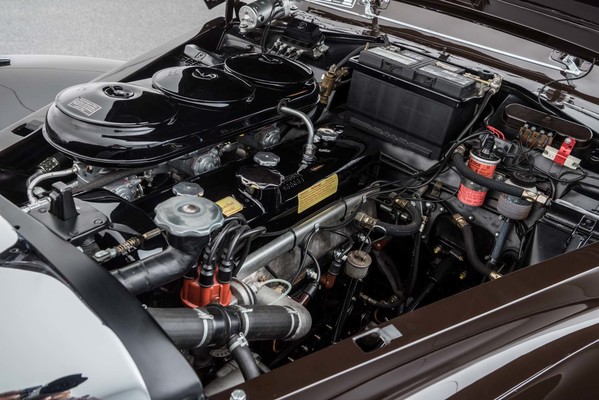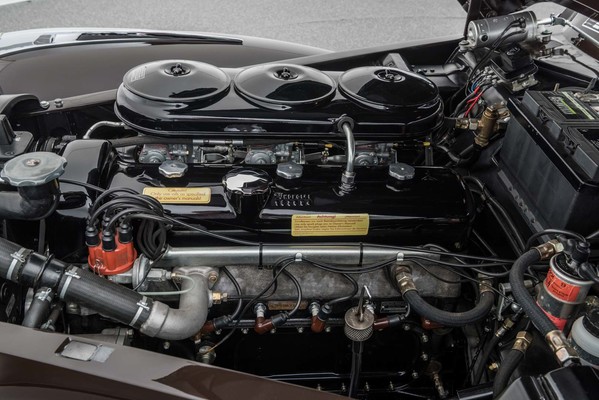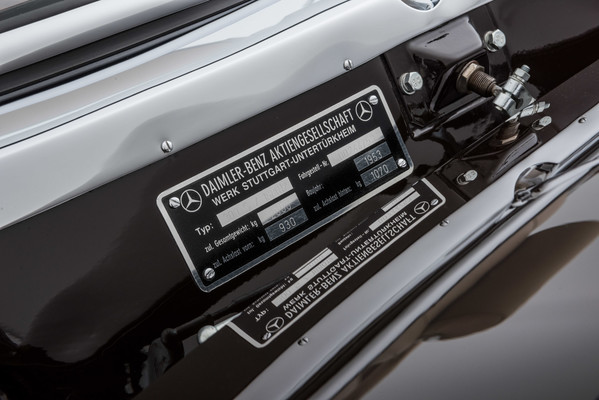 ---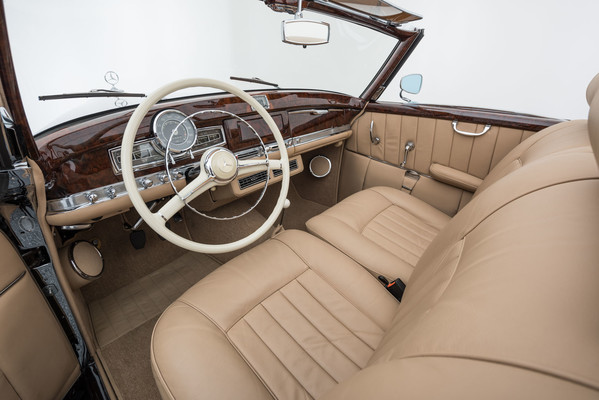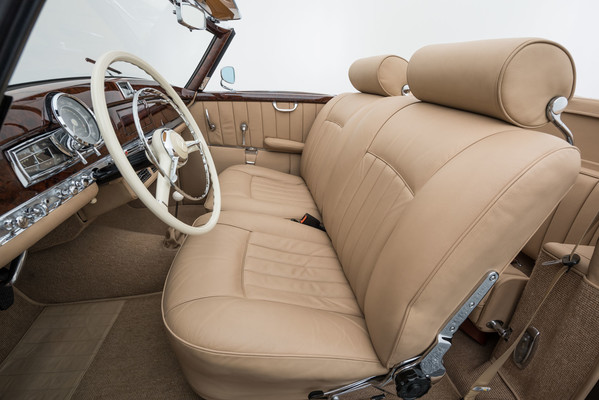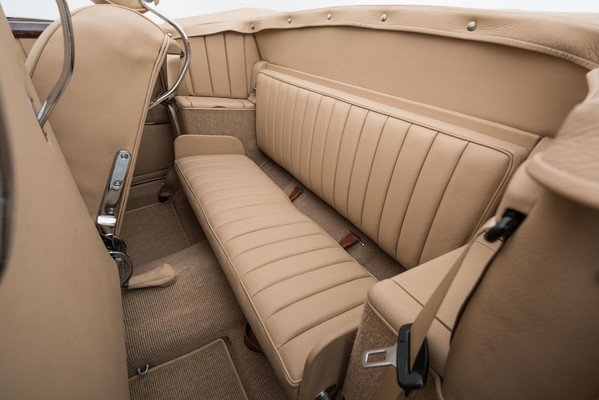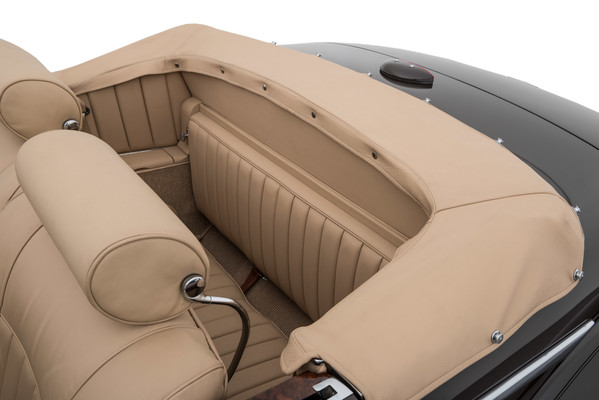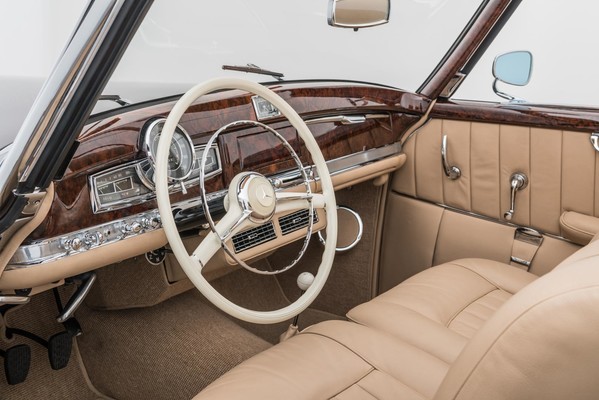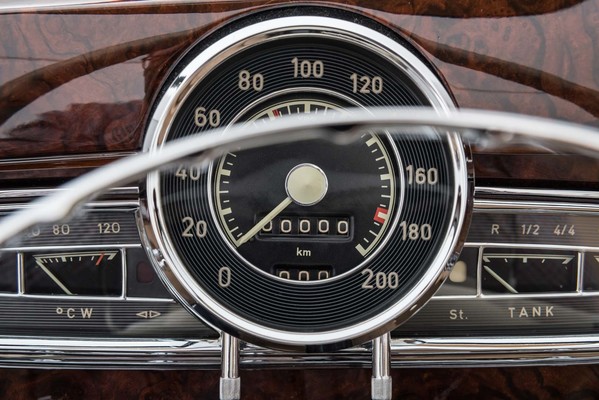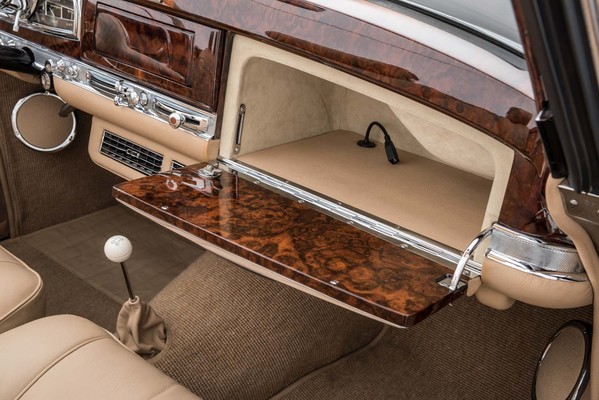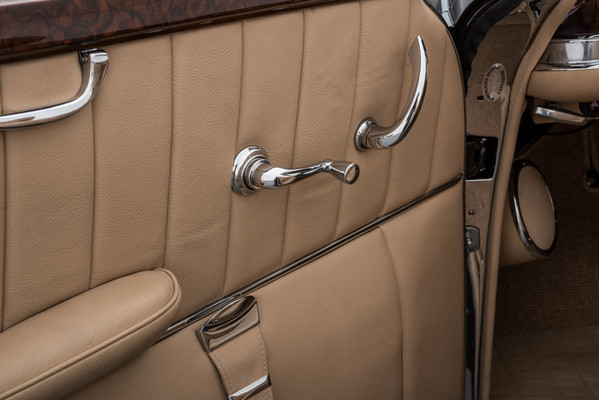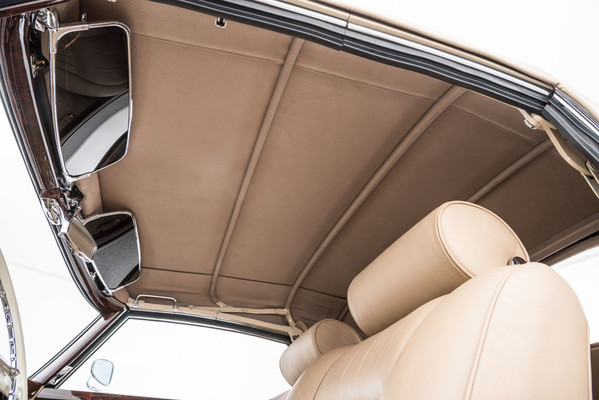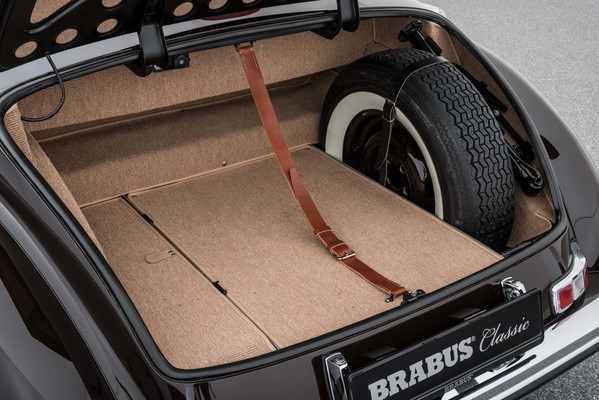 Standard Features
Design & Exterior
Painting: Brown
Soft Top: Beige
Interior
Upholstery: Leather Java
Carpet: Beige
Wood panels: Walnut
Special Equipment
For a better drivability this car is equipped with the following parts:
Air condition
Power steering
LED bulb headlight upgrade
High-quality soundsystem
Specials
300S Roadster - one of only 141 cars ever build
Very classy color combination from brown and leather Java
Classic Data Appraisal Grade 1
BRABUS Classic final check and first service
BRABUS Classic picture-book
Performance & Fuel Economy
Technical Data
| | |
| --- | --- |
| Engine | 6-Cylinder |
| Engine size | 2996 cm3 |
| Power | 110 kW / 150 PS |
| Registration date | 31.05.1954 |
| Mileage | 0 km (after restauration) |
| Vmax | 175 km/h / 109 mph |
Price
| | |
| --- | --- |
| Sale price ex works Bottrop §25a VAT is not reclaimable | 698.000,00 EUR |
Notices
*All listed performance figures are approximate values. They depend on vehicle-specific details such as the vehicle type, equipment, tare weight, rear-axle ratio, wheel-tyre combinations, transmission type and aerodynamic equipment of the specific car. Figures about performance increases and/or performance kits are to be understood as average values. Test-dependent divergences of +/- 5% are possible. Figures about the overall performance of changed factory engines through performance increases and/or performance kits are based on the manufacturer's data listed in the vehicle regristration document. They can vary by +/- 5%. BRABUS does not warrant any further reduced performance of factory engines. Specifications are subject to change without prior notice. These values were determined using the prescribed measurement procedure (directive 80/1268/EEC in its currently valid version). The details are not based on a single vehicle, and do not form a component of the offer, but serve only for purposes of comparison between different vehicle types.
**All prices are quoted ex works.
Efficiency & Fuel Economy
Fuel Economy*
city l/100km
highway l/100km
combined l/100km
CO2 g/km