Power 147 kW / 200 PS | 0-100 km/h 9,4 s | Vmax 200 km/h / 127 mph
Fuel Economy*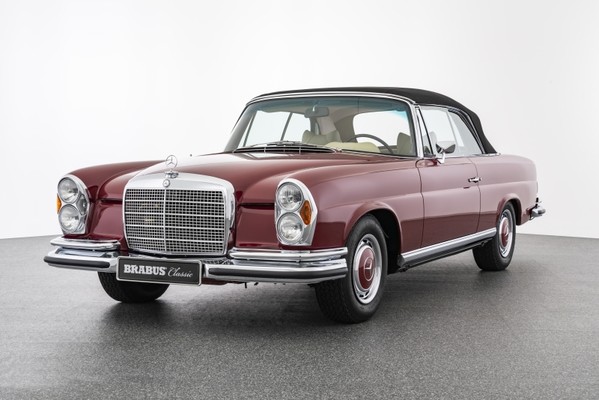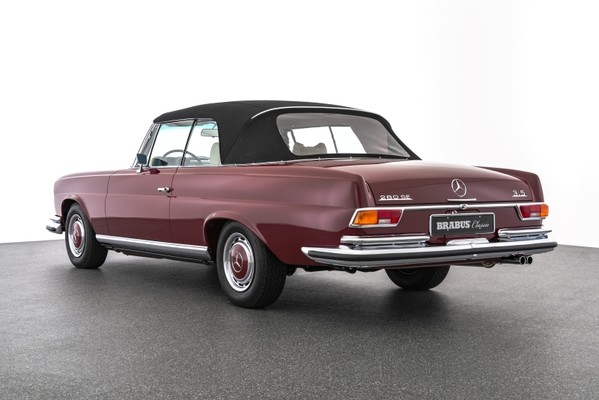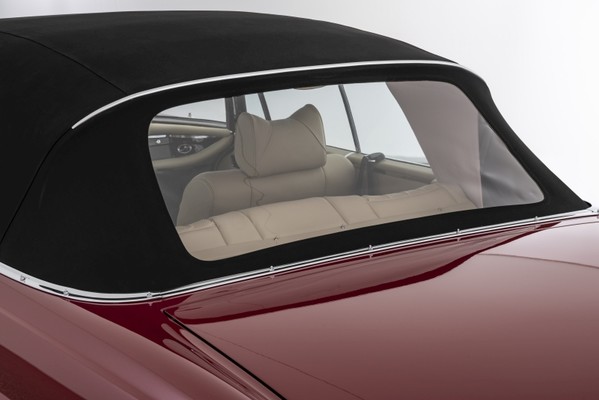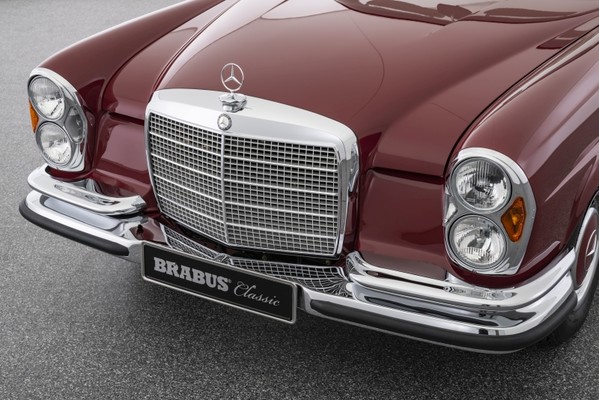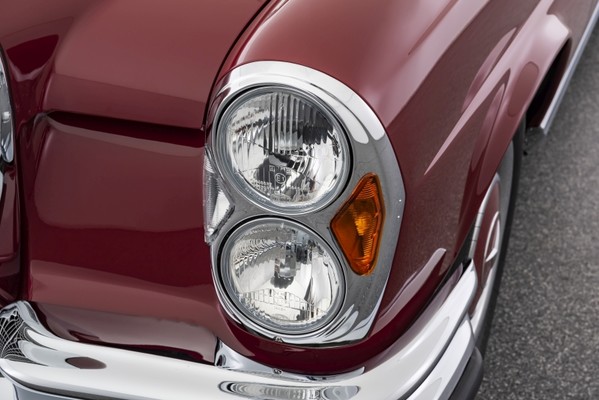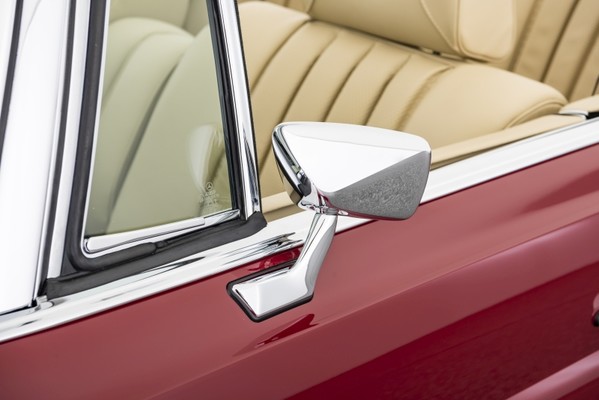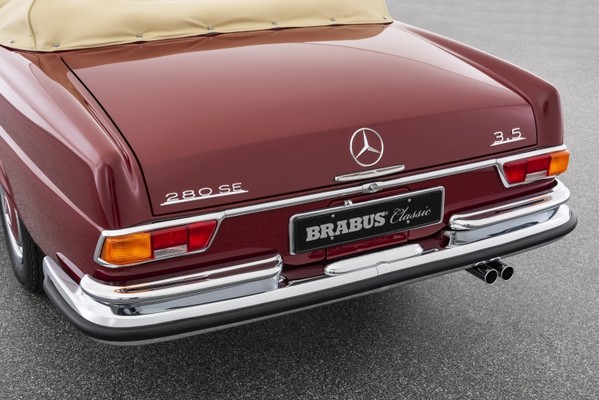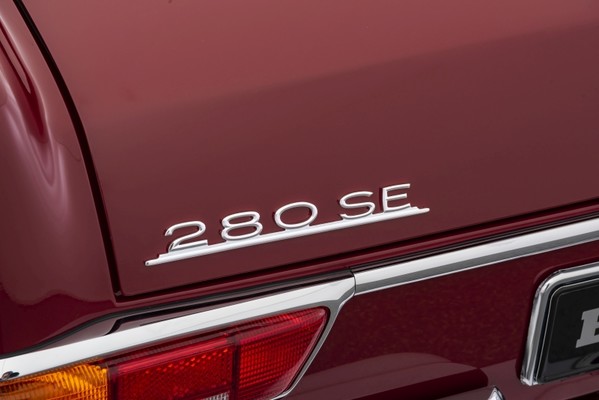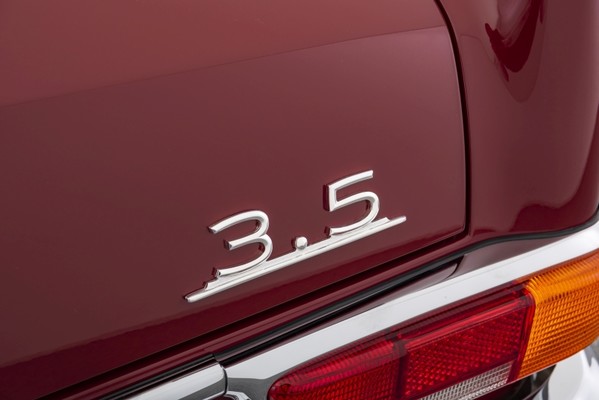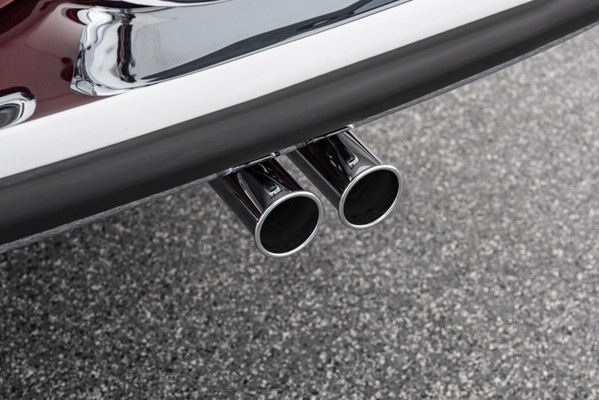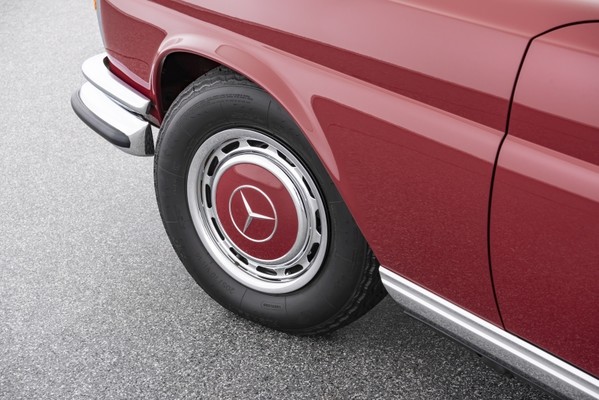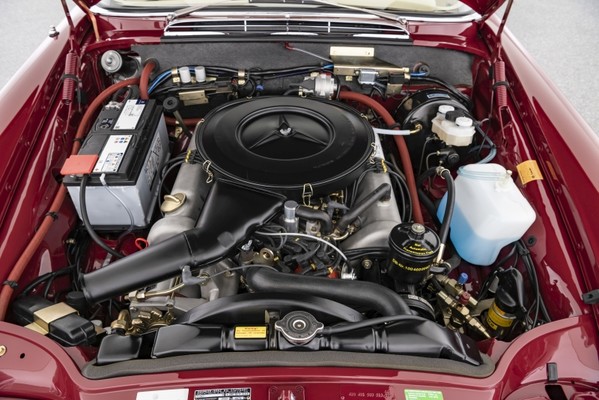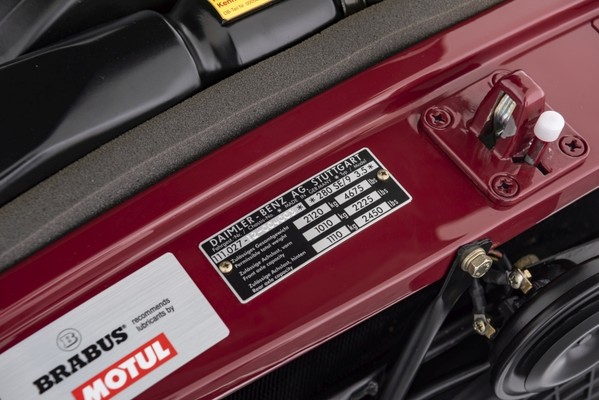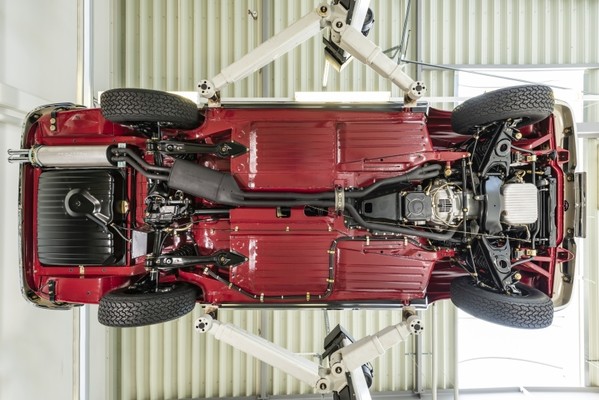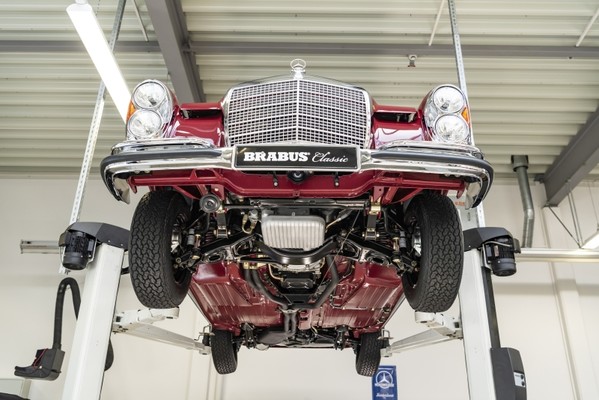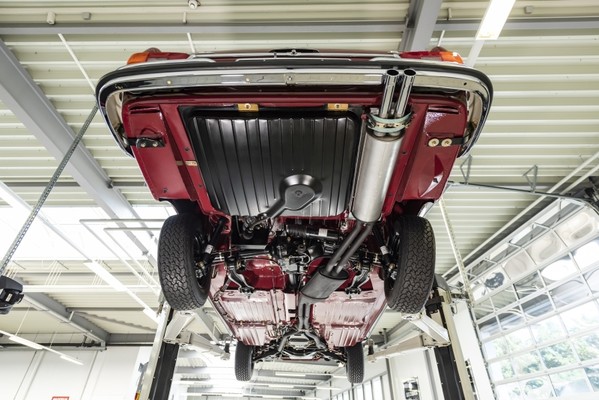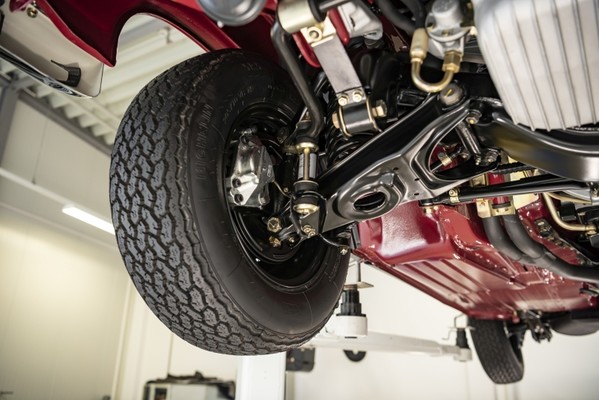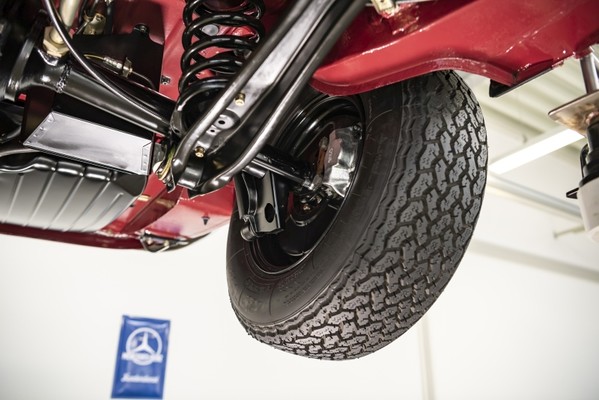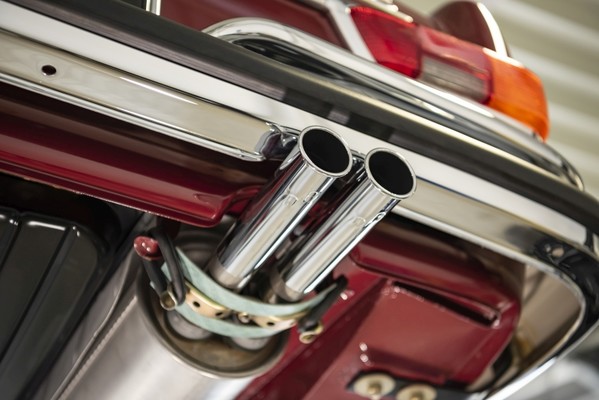 ---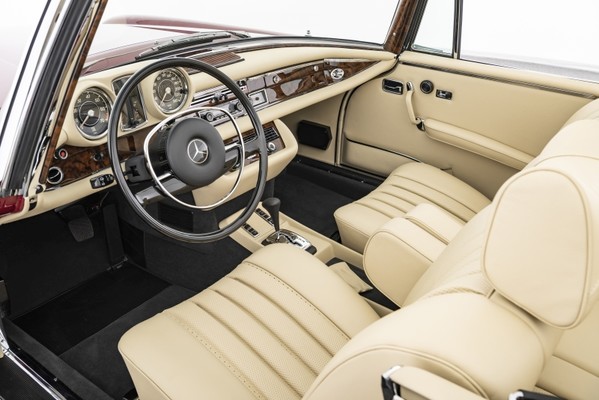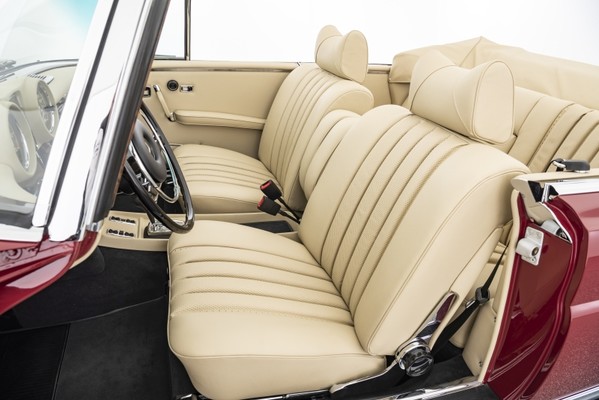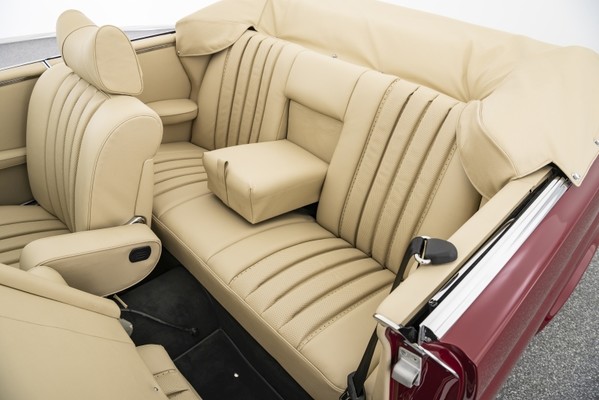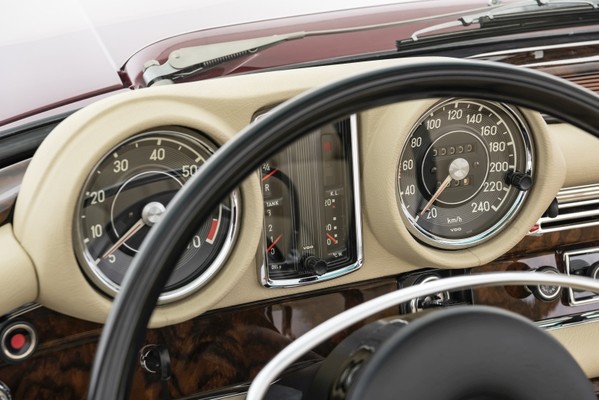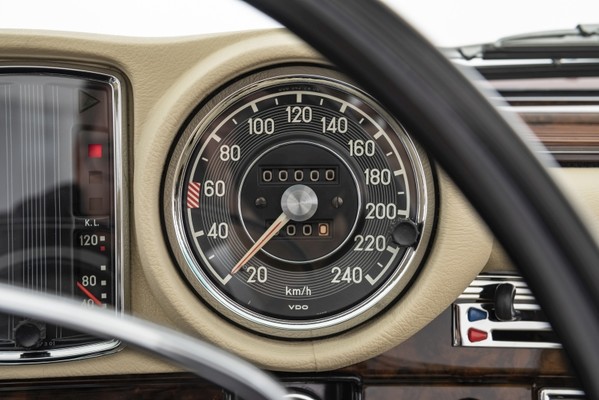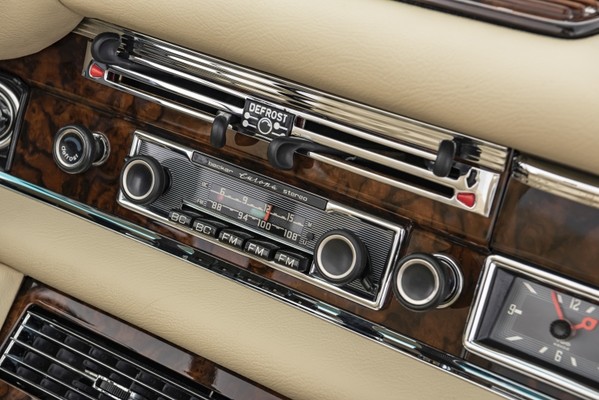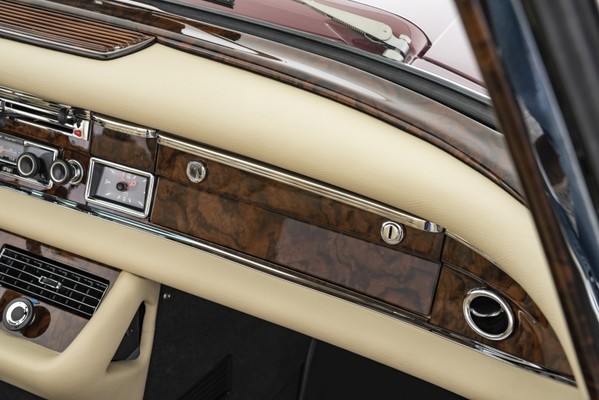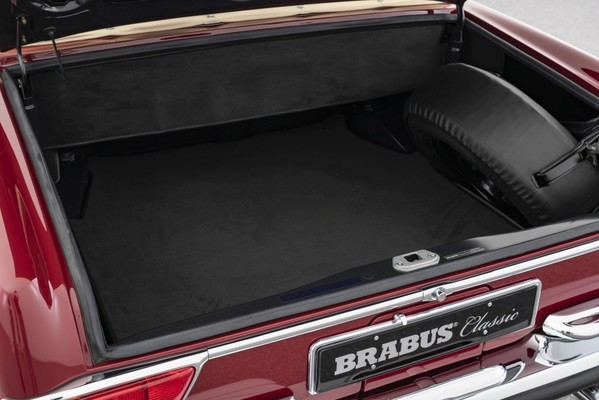 Standard Equipment
Design & Exterior
576 Colour: Red
740 Softtop: Black
503 Outside rear view mirror, left
519 Radio Becker Mexico
531 Automatic antenna
524 Paint protection
Interior
254 Upholstery: Leather parchment
254 Carpet: Dark grey
Wood panel: Burled wood
401 Single seats
586 Behr air-conditioning system
570 Armrest frond foldable
586 Electric window levler
595 Heat-Insulating glass with band filter
Brabus Classic – 6 Star restoration
BRABUS complete Restoration
Classic color combination of red with leather parchment
Classic Data aapraisal grade 1 (A+) with cerificate
BRABUS Classic 2-year-warrenty withour milage limit
BRABUS Classic 6 Star ground-up restoration
Matching-Numbers according MB-data card
BRABUS pre-delivery check and first service
BRABUS Classic photobook with restoration and studio pictures
MERCEDEs-benz 280 SE 3.5
You don't drive it, you take it off: In September 1969 the 280 SE 3.5 Cabriolet made it's debut as the most powerful version of the W111 with a completely newly developed 3.5-litre V8 engine. With only 1,232 units built, the top model is extremely rare and is one of the most sought-after classic cars of its time. With this automobile restored in BRABUS Classic 6 star quality, we revive the exclusive driving experience - as if it were 1969.
Performance & Fuel Economy
Technical Data
| | |
| --- | --- |
| Engine | 8-Cylinder |
| Engine size | 3499 cm3 |
| Power | 147 kW / 200 PS |
| Registration date | 16.04.1971 |
| Mileage | 0 km |
| 0-100 km/h | 9,4 s |
| Vmax | 200 km/h / 127 mph |
Price
| | |
| --- | --- |
| Sale price ex works Bottrop §25a VAT is not reclaimable | 698.000,00 EUR |
Notices
*All listed performance figures are approximate values. They depend on vehicle-specific details such as the vehicle type, equipment, tare weight, rear-axle ratio, wheel-tyre combinations, transmission type and aerodynamic equipment of the specific car. Figures about performance increases and/or performance kits are to be understood as average values. Test-dependent divergences of +/- 5% are possible. Figures about the overall performance of changed factory engines through performance increases and/or performance kits are based on the manufacturer's data listed in the vehicle regristration document. They can vary by +/- 5%. BRABUS does not warrant any further reduced performance of factory engines. Specifications are subject to change without prior notice. These values were determined using the prescribed measurement procedure (directive 80/1268/EEC in its currently valid version). The details are not based on a single vehicle, and do not form a component of the offer, but serve only for purposes of comparison between different vehicle types. **All prices are quoted ex works.
Efficiency & Fuel Economy
Fuel Economy*
city l/100km
highway l/100km
combined l/100km
CO2 g/km