Power 158 kW / 215 PS | 0-100 km/h 9,3 s | Vmax 220 km/h / 136 mph
Fuel Economy* city - l/100km | highway - l/100km | combined - l/100km | CO2 - g/km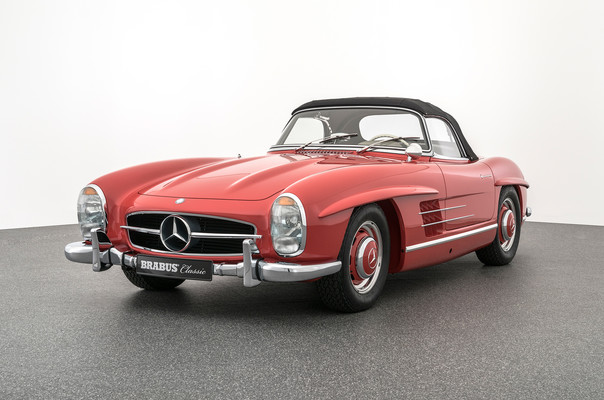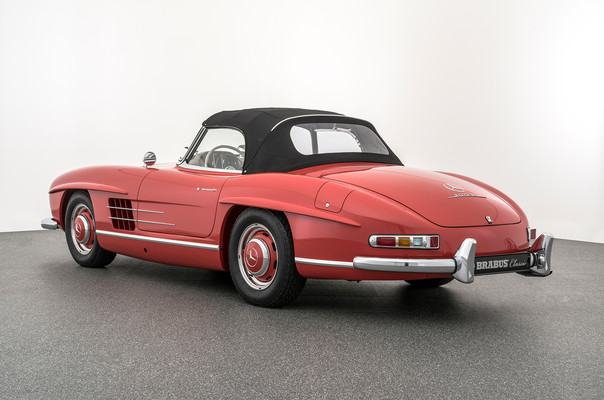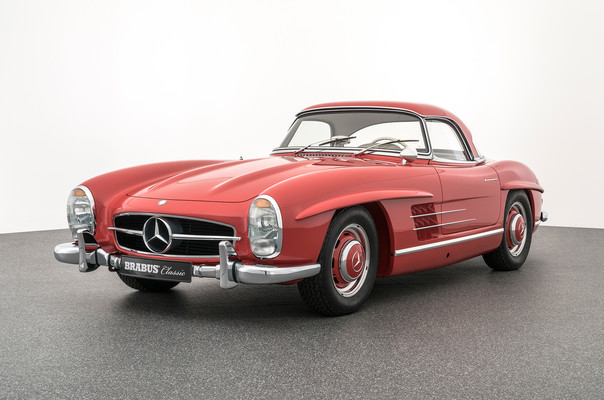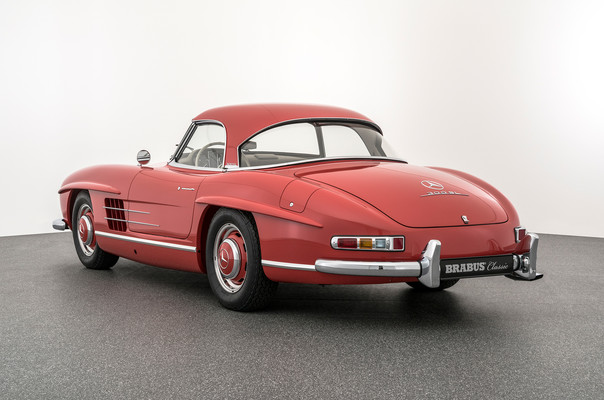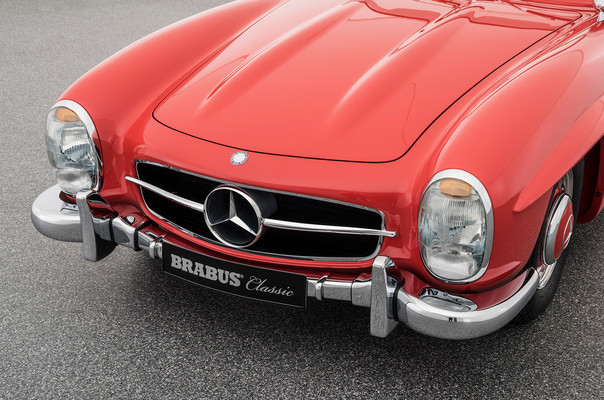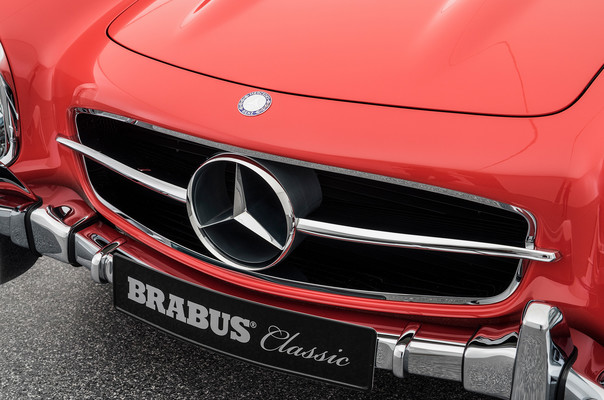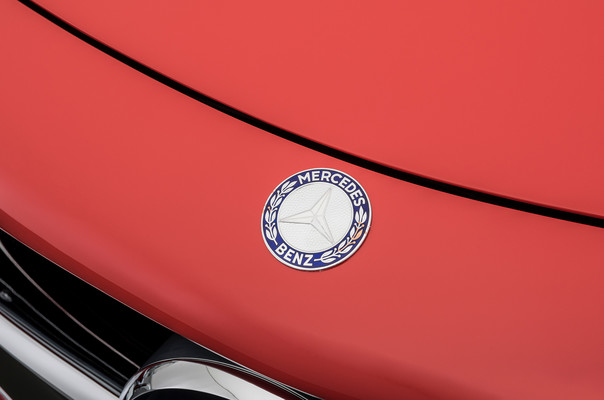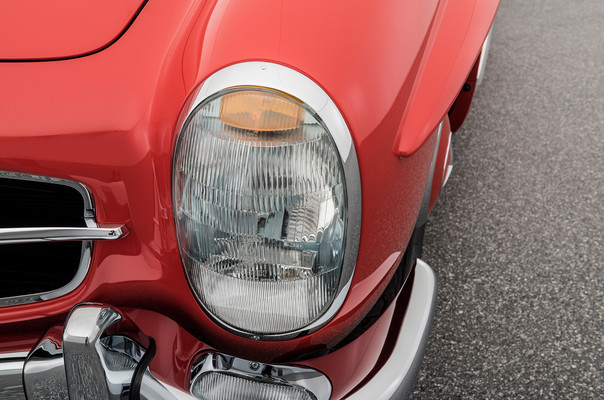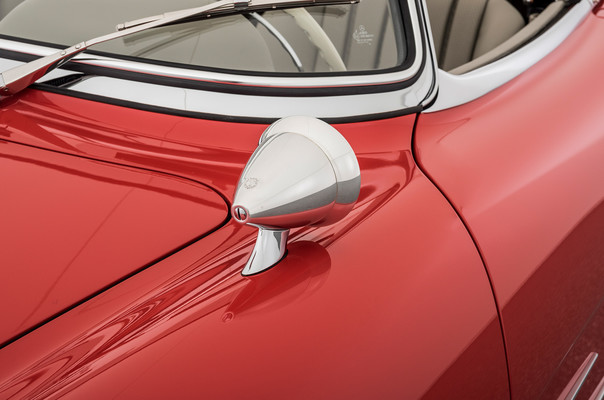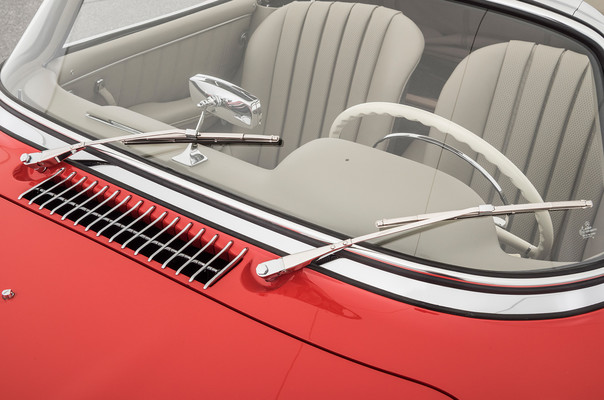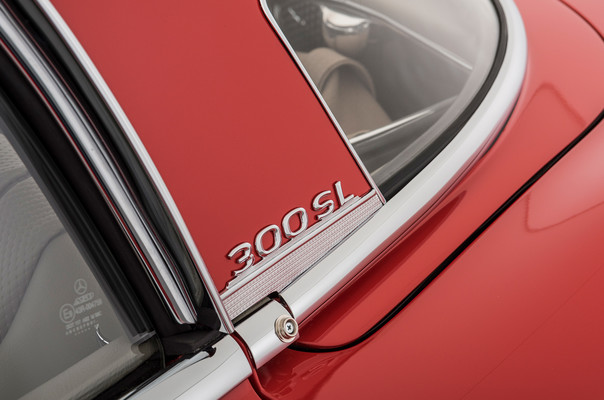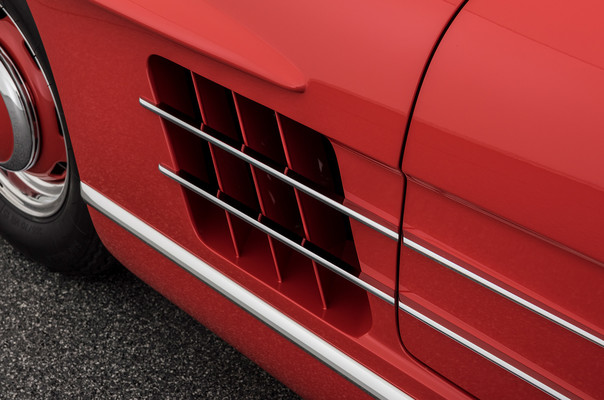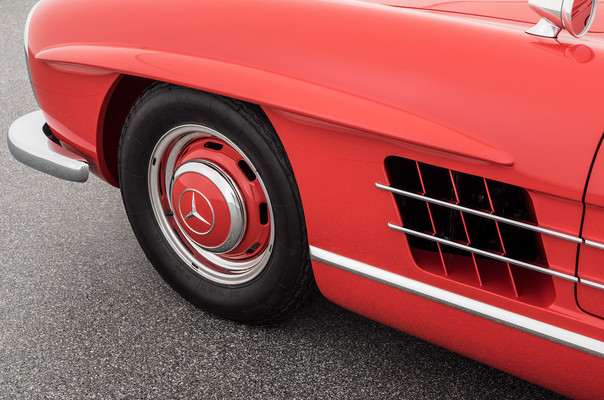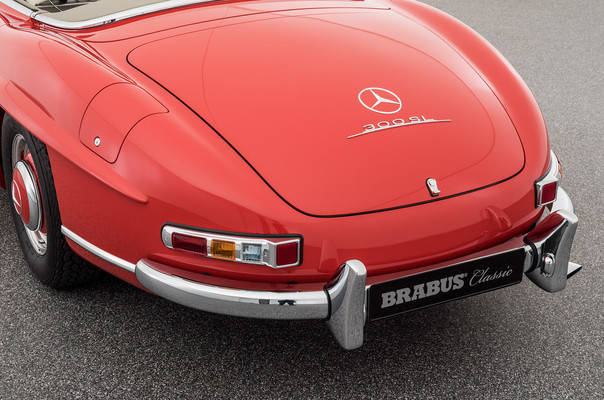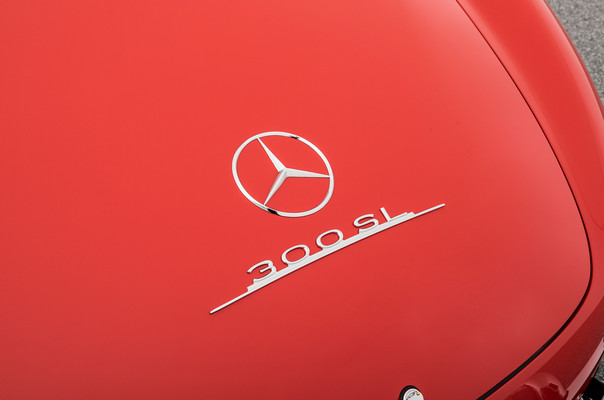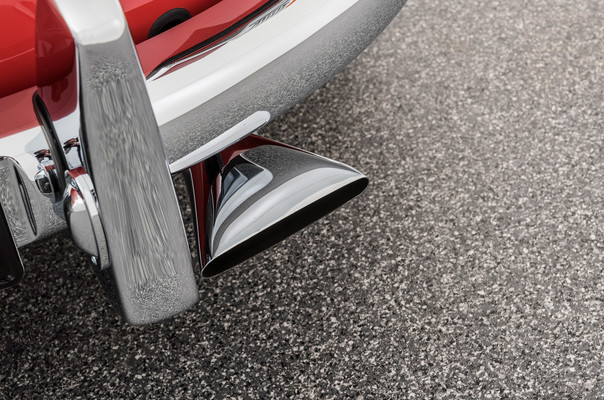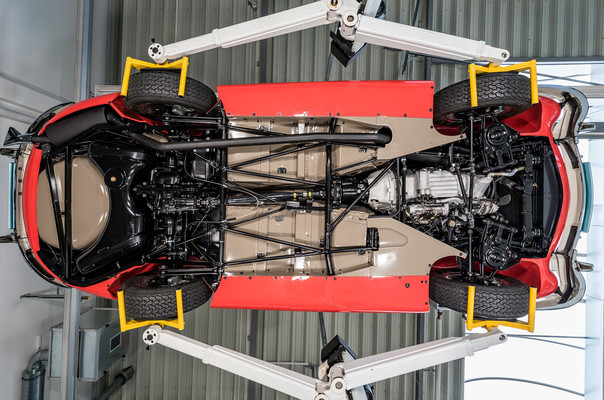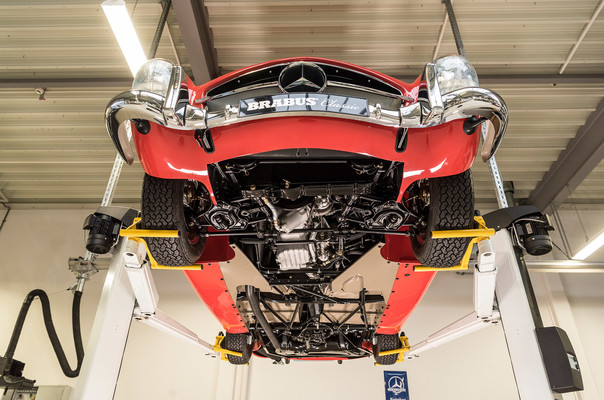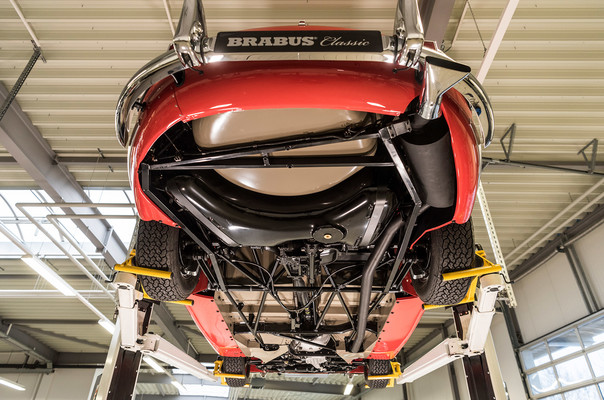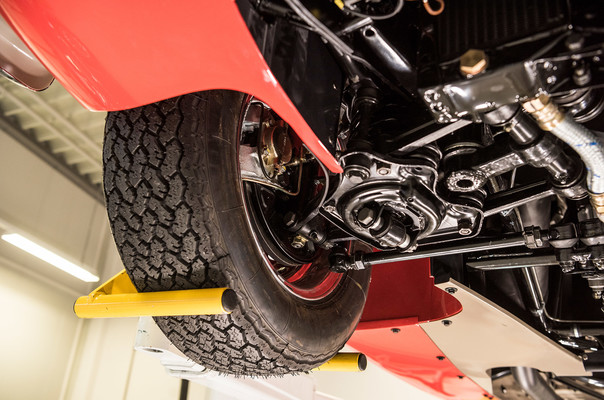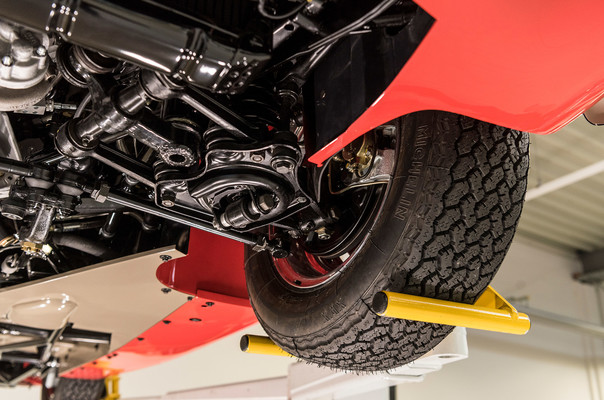 ---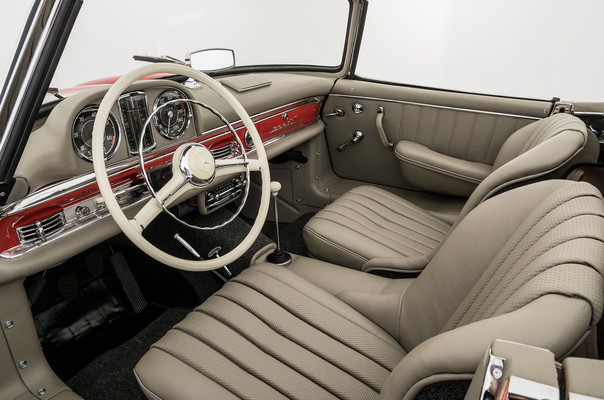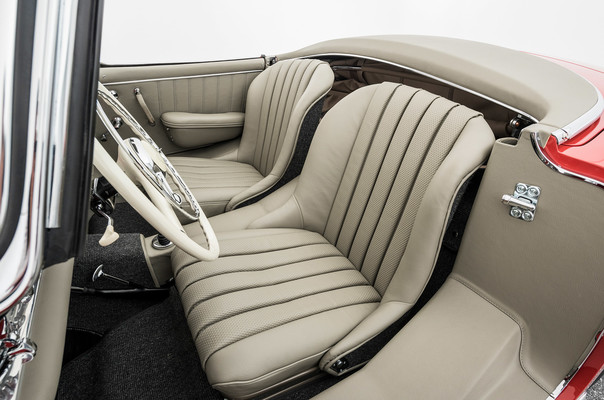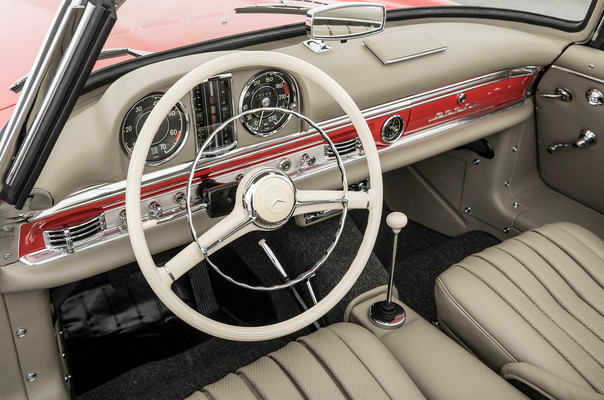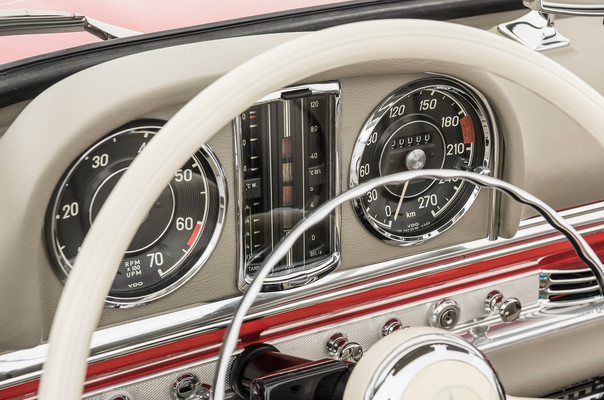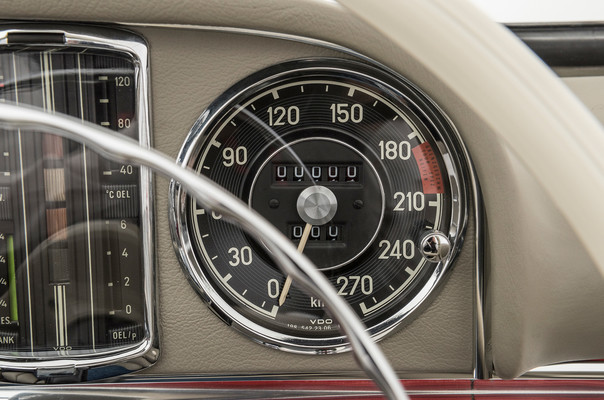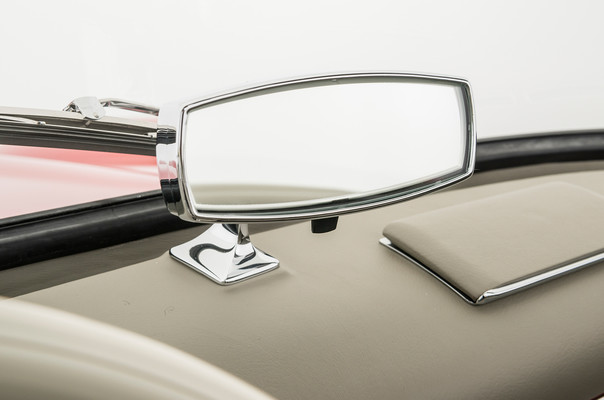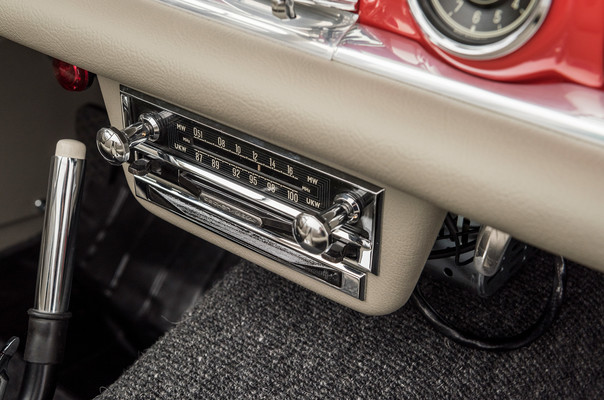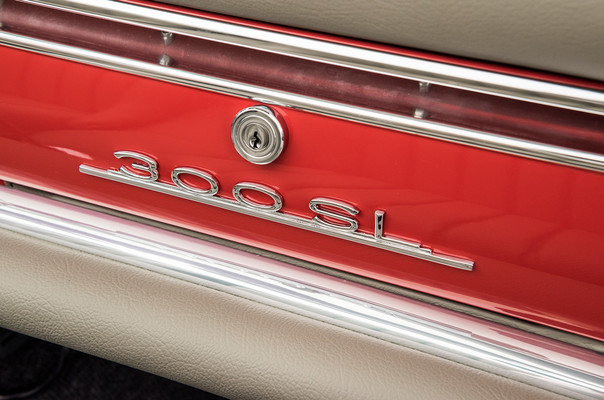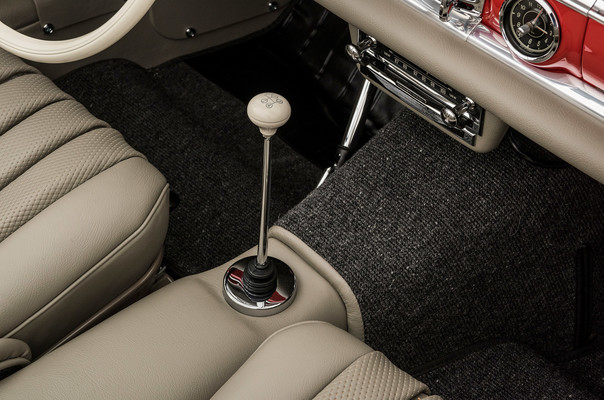 Standard Equipment
Design & Exterior
534 Color: fire engine red
Soft top: 720 black
414 hardtop
521 adapter reims and paint protection
531 antenna
Interior
207 Upholstery: leather light grey
207 Carpet: dark grey
401 single seats
519 Radio Becker
luggage set in leather light grey
Brabus Classic – 6 STAR Restoration
BRABUS complete restoration
300 SL Roadster with OEM brake discs (Only 478 were produced with OEM brake discs)
extremely rare 300 SL Roadster with OEM hardtop
Very classic colour combination of fire engine red with leather light grey
OEM replacement engine with rare aluminium engine block
Classic Data appraisal grade 1 (A+) with certificate
BRABUS Classic 6-star ground-up restoration
BRABUS Classic 2-year warranty without mileage limit
BRABUS Classic pre-delivery check and first service
BRBAUS Classic photobook with restoration and studio pictures
MERCEDEs-benz 300 Sl
Sophia Loren, Tony Curtis, Clark Gable: these are just a few of the famous owners of this sleek sports car. In 1957, the 300 SL Roadster, which can reach speeds of up to 260 km/h, mate it's world debut at the Geneva Motor Show. The successor of the already legendary 300 SL Gullwing is technically similar to the coupé, but with improved driving characteristics. Only 1858 copies of this legend were built.
Performance & Fuel Economy
Technical Data
| | |
| --- | --- |
| Engine | 6-Cylinder |
| Engine size | 2996 cm3 |
| Power | 158 kW / 215 PS |
| Registration date | 03.08.1961 |
| Mileage | 0 km (after restauration) |
| 0-100 km/h | 9,3 s |
| Vmax | 220 km/h / 136 mph |
Price
| | |
| --- | --- |
| Sale price ex works Bottrop §25a VAT is not reclaimable | 1.890.000,00 EUR |
Notices
* All listed performance figures are approximate values. They depend on vehicle-specific details such as the vehicle type, equipment, tare weight, rear-axle ratio, wheel-tyre combinations, transmission type and aerodynamic equipment of the specific car. Figures about performance increases and/or performance kits are to be understood as average values. Test-dependent divergences of +/- 5% are possible. Figures about the overall performance of changed factory engines through performance increases and/or performance kits are based on the manufacturer's data listed in the vehicle regristration document. They can vary by +/- 5%. BRABUS does not warrant any further reduced performance of factory engines. Specifications are subject to change without prior notice. These values were determined using the prescribed measurement procedure (directive 80/1268/EEC in its currently valid version). The details are not based on a single vehicle, and do not form a component of the offer, but serve only for purposes of comparison between different vehicle types.

** All prices are quoted ex works.
Efficiency & Fuel Economy
Fuel Economy*
city - l/100km
highway - l/100km
combined - l/100km
CO2 - g/km