Power 625 kW / 850 PS | Torque 1450* Nm | 0-100 km/h 4,0 s | Vmax 260 km/h / 160 mph
Fuel Economy* city 17,2 l/100km | highway 11,8 l/100km | combined 13,8 l/100km | CO2 322 g/km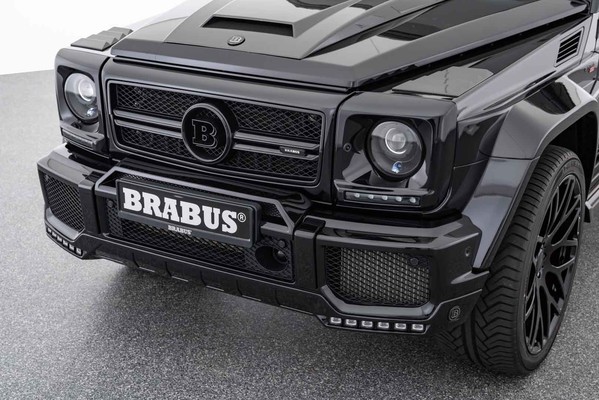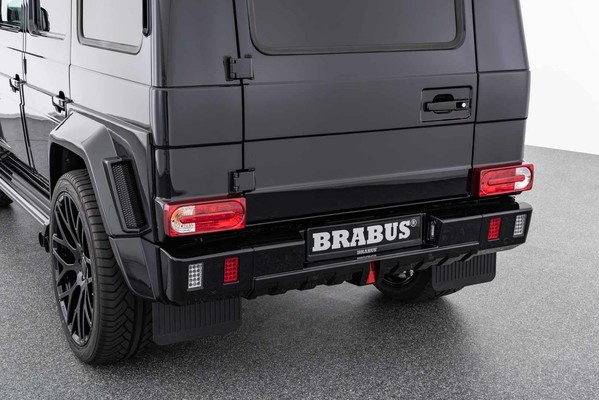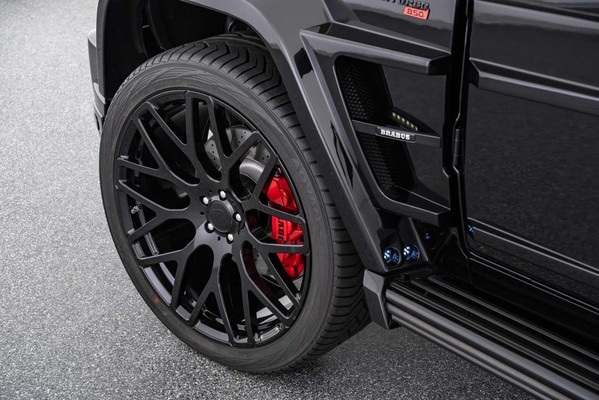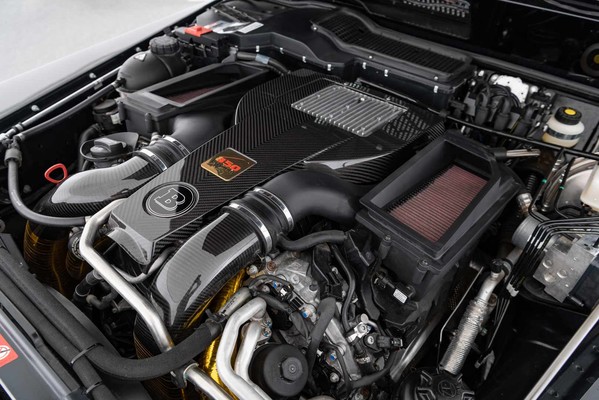 ---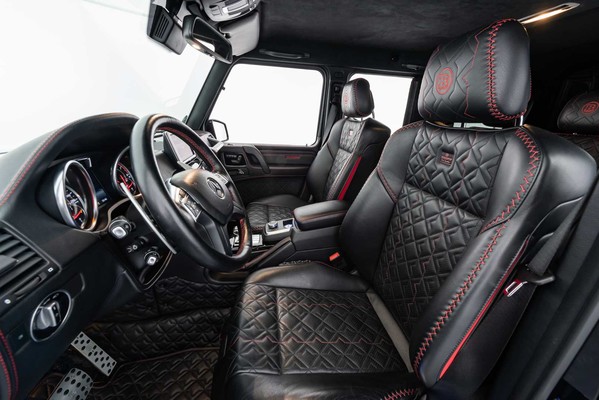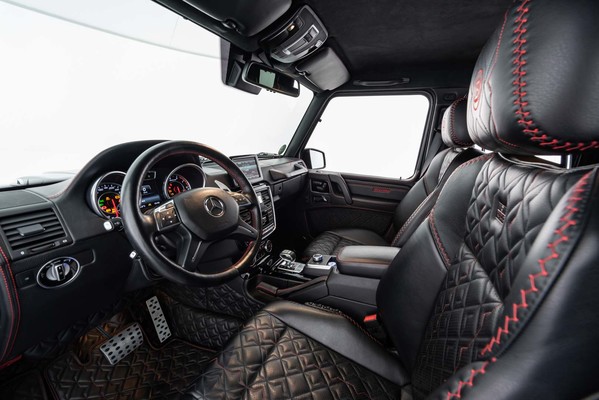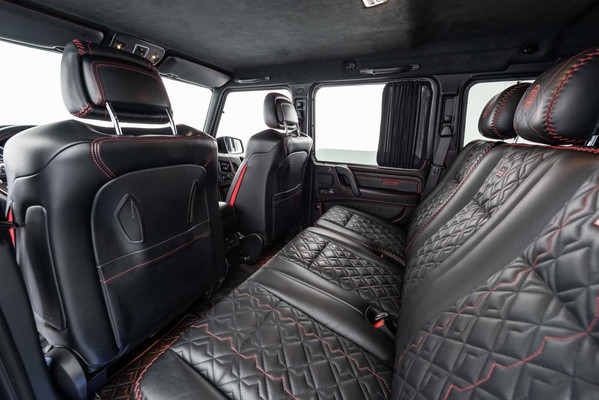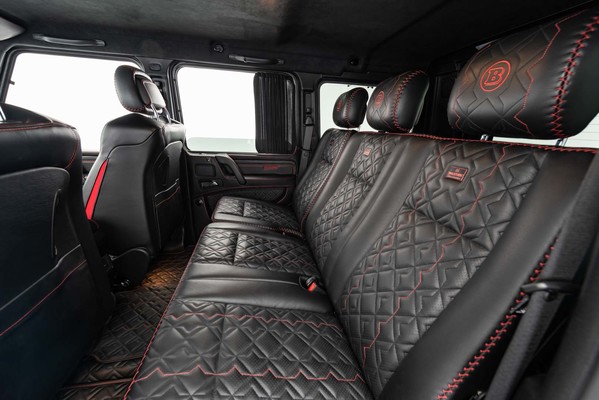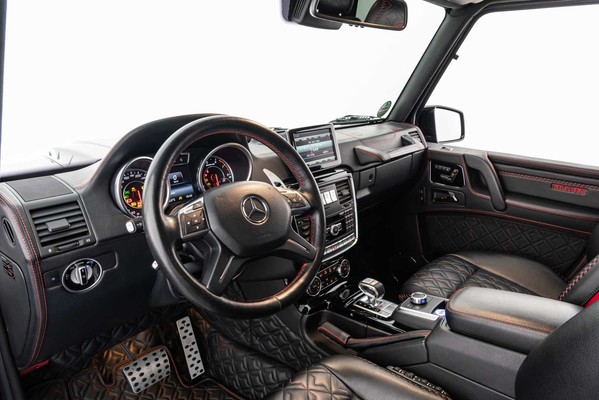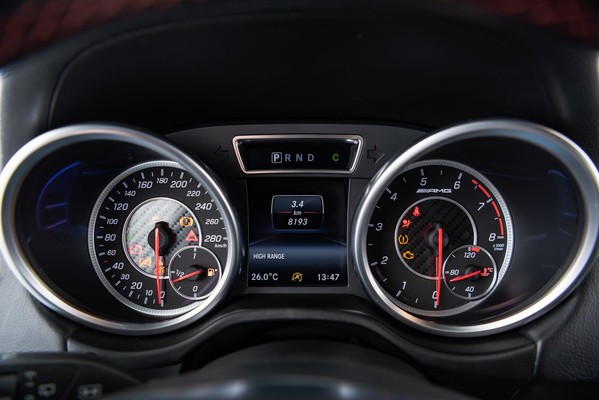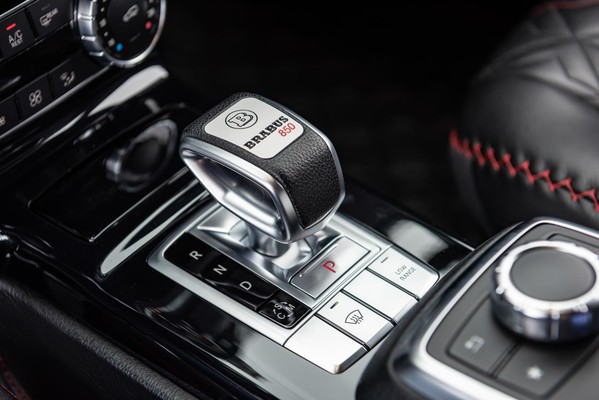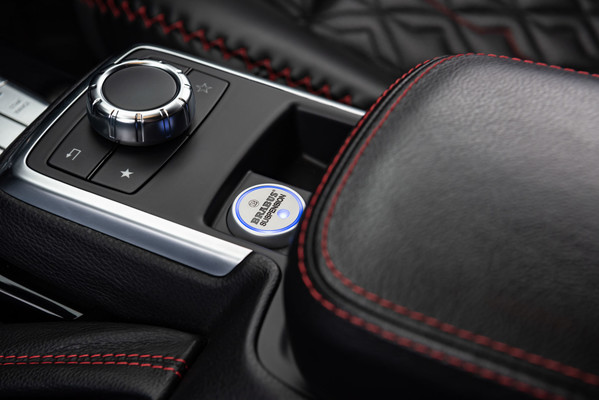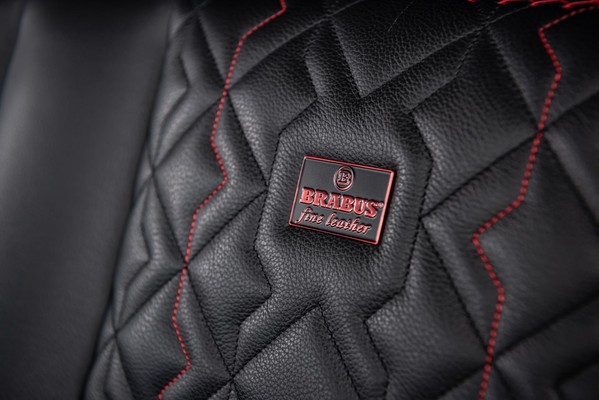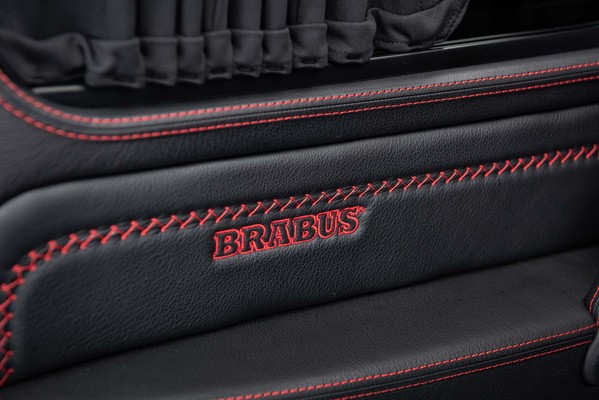 Standard features
Design & Exterior
Painting: Obsidian black - metallic
AMG Styling
Exterior-stainless steel package
Chrome package
Trim designo piano varnish black
Power & Sound
AMG SPEEDSHIFT PLUS 7G-TRONIC transmission
Interior
Heater for back seats
Seat comfort package (multi conture seats with air condition)
Surround-soundsystem Harman Kardon Logic 7
designo exclusive package
Ambience lighting
Driver's seat electrically adjustable
Co-driver's seat electrically adjustable
AMG performance steering
Floor mats velour black
Leathered cockpit panels
Fond entertainment
Wheels & Chassis
Electronic traction system ( 4ETS )
BRABUS Features
Design & Exterior
BRABUS WIDESTAR
BRABUS front skirt
BRABUS front attachment
BRABUS rear skirt
BRABUS rear spoiler
BRABUS black LED daytime running lights
BRABUS black main headlamps
BRABUS under floor lighting
BRABUS carbon powerdome
BRABUS carbon fender attachments
BRABUS emblem for hood
BRABUS logotype for trunk lid
BRABUS double-B insert for front grille
BRABUS emblem on radiatior grille illuminated
Special painting of plastic parts, running boards and front grille in black
Power & Sound
BRABUS engine 850 6.0 biturbo consisting of:
Increased displacement to six litres
2x BRABUS special turbo chargers with larger compression unit
BRABUS intake module 850
down pipe Ø 75 mm
backpressure-reducing metal catalyst system
specially-applied BRABUS engine management
+195 kW/ 265 hp up to 625 kW / 850 hp
max. torque 1.450 Nm, electronically limited to 1.000 Nm
BRABUS valve-controlled exhaust system
down pipe Ø 75 mm
backpressure-reducing metal catalyst system
Interior
BRABUS Mastik Leather interior
Color: royal black, red sewing
Execution: special stitching Arrow Peak
Dashboard upper- and lower part leather
Center console leather
Middle console leather
5 door panels leather
covers for front seats leather
Vehicle flooring leather quilted
Trunk leather quilted
Shifter and handbrake leather
Storage boxes in boot, special quilting
built in power amp & subwoofer
Floor mats leather quilted
Boot mat leather quilted
Steering wheel leather
BRABUS shifting paddles "RACE"
BRABUS doorlock pins
BRABUS aluminium pedal pads
BRABUS entrance panels LED 4-piece
BRABUS entrance panel for rear door LED
Wheels & Chassis
BRABUS Monoblock Y light alloy wheels Platinum Edition
11J x 23 H2 cross-spoke-design -forged-
Tires 305/35 R 23 Yokohama Advan S.T. 111W XL
BRABUS brake design
BRABUS Ride Control special suspension
consisting of:
2 electronically adjustable shock absorbers "Ride Control" front and rear,control unit "Ride Control", BRABUS "Ride Control" button for middle console, CAN control unit for automatic damper adjustment
Sale is on behalf of the customer
Performance & Fuel Economy
Technical Data
| | |
| --- | --- |
| Engine | 8-Cylinder |
| Power | 625 kW / 850 PS |
| Mileage | 8.193 km |
| Registration date | 09.12.2015 |
| 0-100 km/h | 4,0 s |
| Vmax | 260 km/h / 160 mph |
Fuel Economy
| | |
| --- | --- |
| city | 17,2 l/100km |
| highway | 11,8 l/100km |
| combined | 13,8 l/100km |
| CO2 Emissions | 322 g/km |
Price
| | |
| --- | --- |
| Gross | 178.500,00 EUR |
| Net | 150.000,00 EUR |
Notices
*All listed performance figures are approximate values. They depend on vehicle-specific details such as the vehicle type, equipment, tare weight, rear-axle ratio, wheel-tyre combinations, transmission type and aerodynamic equipment of the specific car. Figures about performance increases and/or performance kits are to be understood as average values. Test-dependent divergences of +/- 5% are possible. Figures about the overall performance of changed factory engines through performance increases and/or performance kits are based on the manufacturer's data listed in the vehicle regristration document. They can vary by +/- 5%. BRABUS does not warrant any further reduced performance of factory engines. Specifications are subject to change without prior notice. These values were determined using the prescribed measurement procedure (directive 80/1268/EEC in its currently valid version). The details are not based on a single vehicle, and do not form a component of the offer, but serve only for purposes of comparison between different vehicle types.

**All prices are quoted ex works.
Efficiency & Fuel Economy
Fuel Economy*
city 17,2 l/100km
highway 11,8 l/100km
combined 13,8 l/100km
CO2 322 g/km