Power 662 kW / 900 PS | Torque 1500* Nm | 0-100 km/h 3,7 s | Vmax 350 km/h / 220 mph
Fuel Economy* city 20,3 l/100km | highway 10,4 l/100km | combined 14,0 l/100km | CO2 320 g/km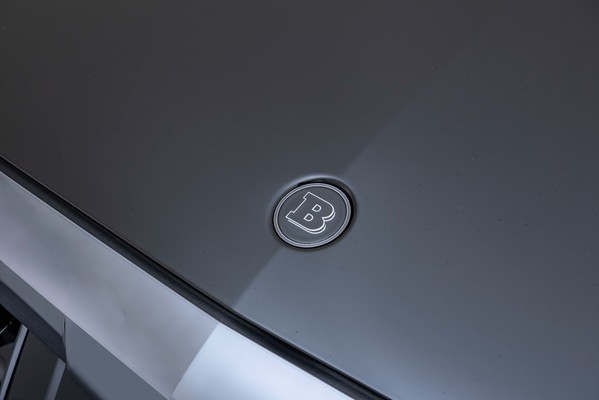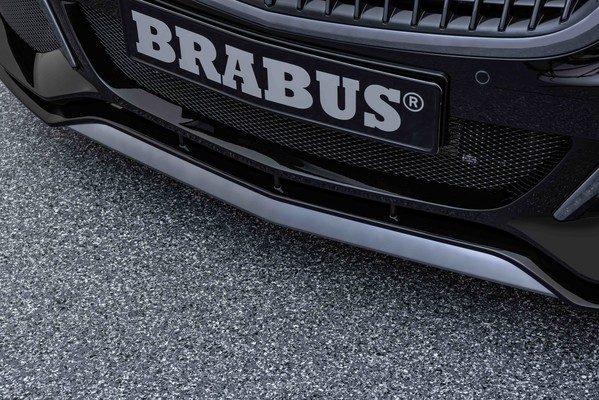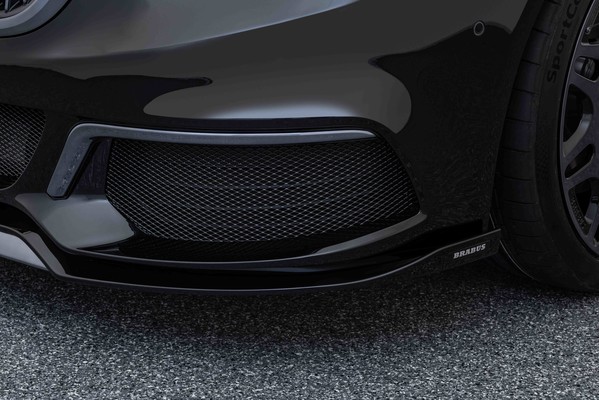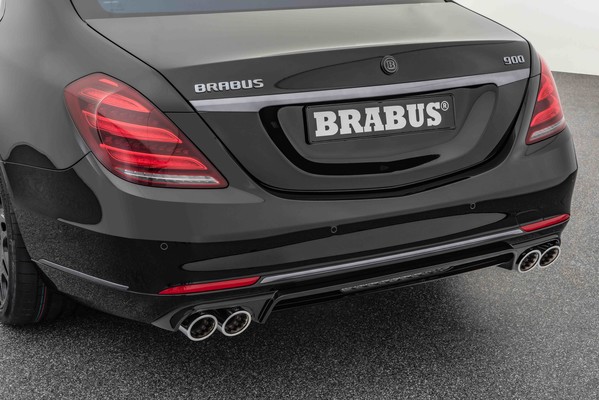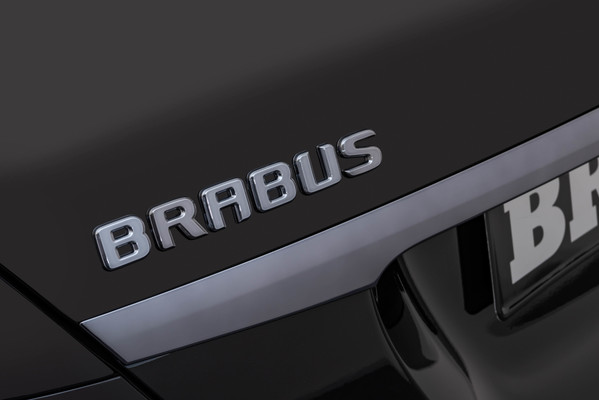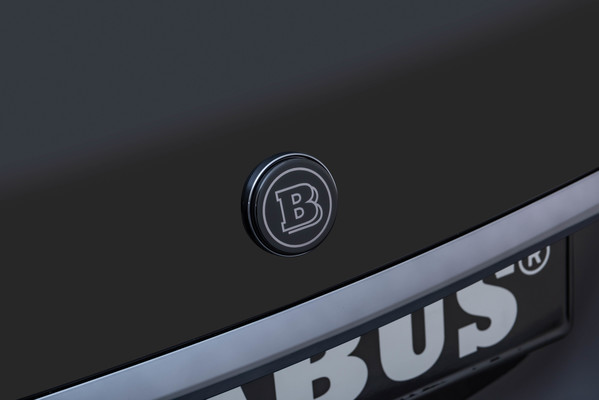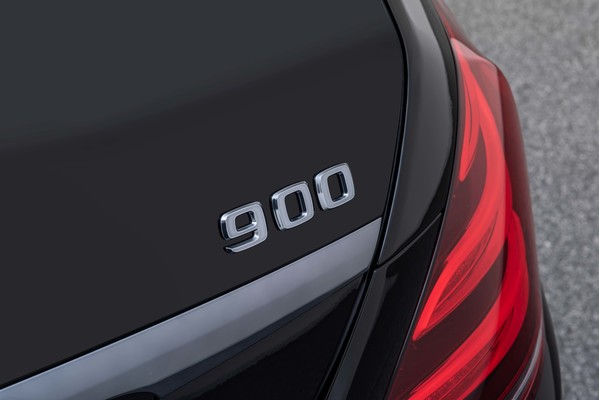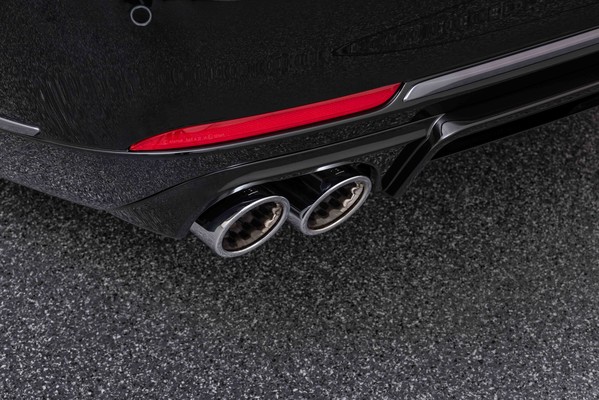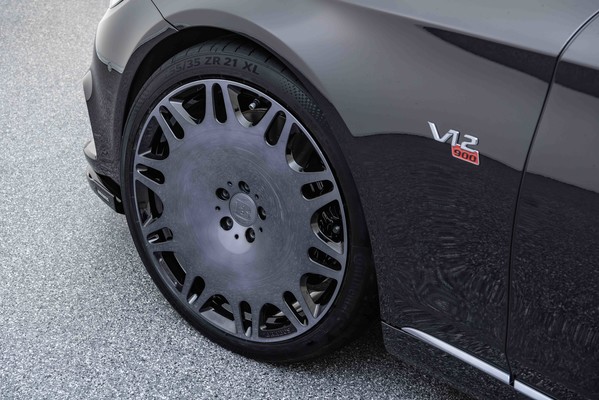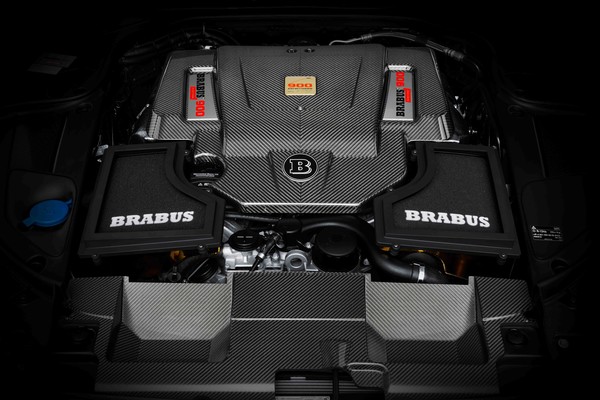 ---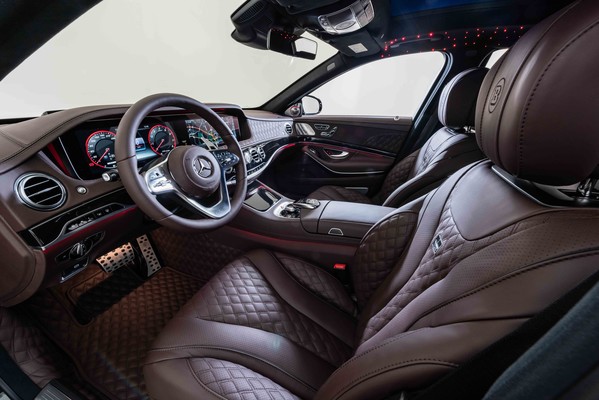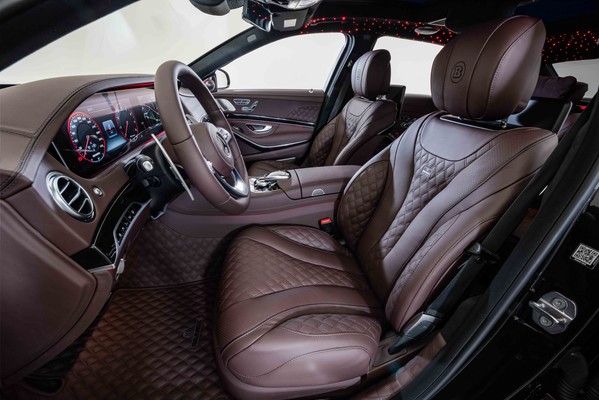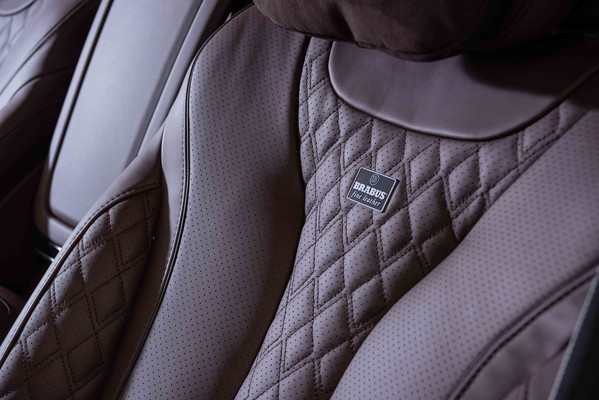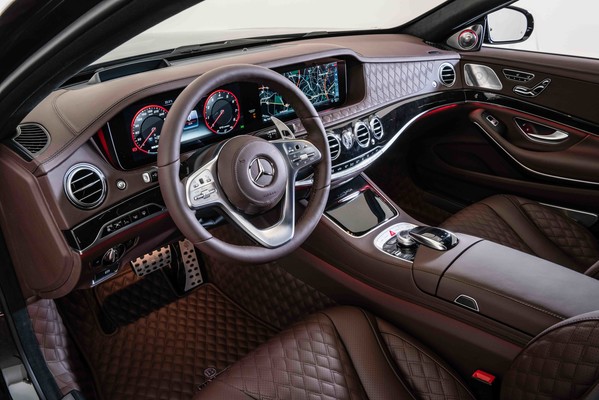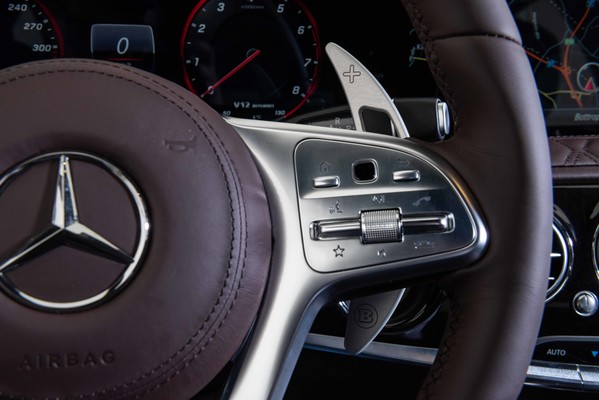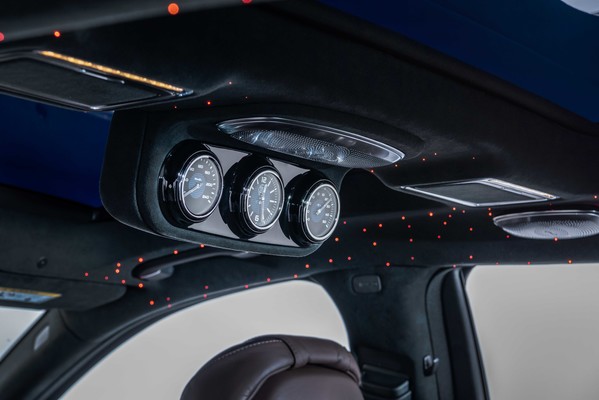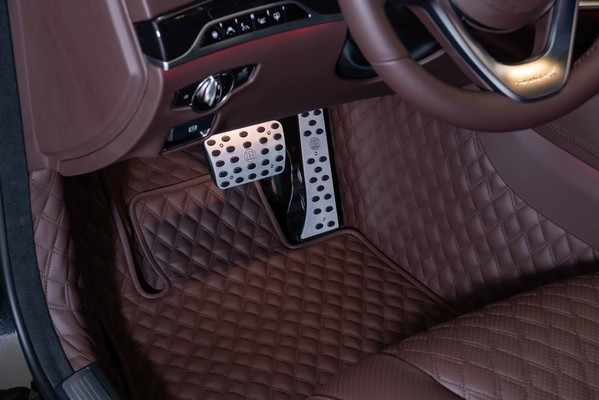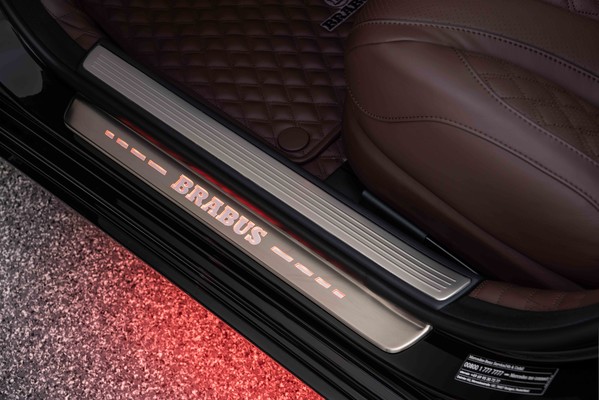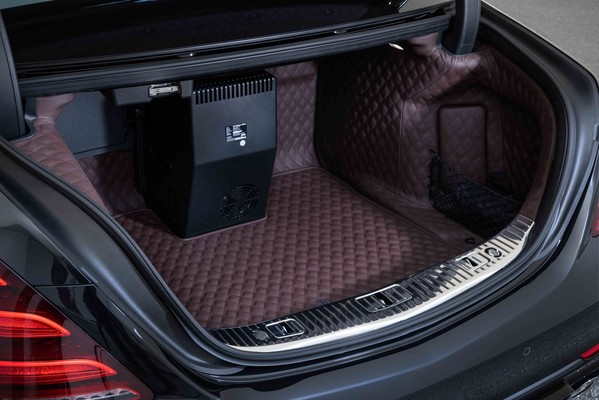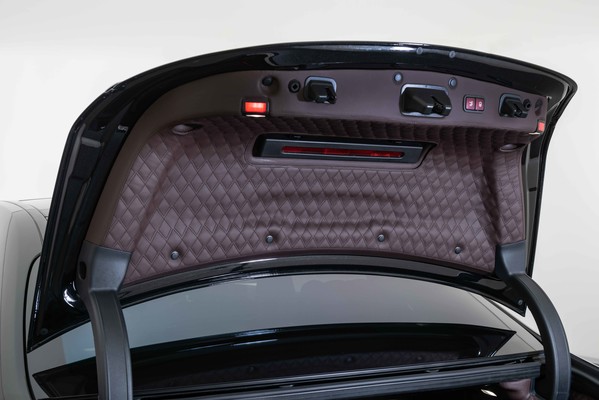 Standard Features
Design & Exterior
Painting: Obsidian-black metallic
AMG Line Exterior
MULTIBEAM LED
Power & Sound
Automatic seven-speed transmission, 7G-TRONIC PLUS
Interior
Executive seat for driver and co-driver
Front seats electrically adjustable
Electrical adjustment for rear seats with memory
Front seats with climate control
Rear seats with climate control
First-Class fond
Cooling box in the rear
Ambient lighting premiumAmbientebeleuchtung Premium
Chauffeur package
Panoramic roof with MAGIC SKY CONTROL
Burmester high-end 3D-surround-sound-system
wheels & chassiS
DISTRONIC PLUS
MAGIC BODY CONTROL
Run flat tires
BRABUS Features
Design & Exterior
BRABUS front skirt with spoiler lip, PUR-R-RIM
BRABUS front skirt add-on parts in chrome, 3-pcs.
BRABUS special painting of all chrome parts in "shadow grey"
BRABUS ambient lighting for series side panels
RGB LED, colour analogous to the selected ambient lightingof the interior
BRABUS rear bumper insert, PUR-R-RIM
BRABUS logo for bonnet
BRABUS logo for rear lid, illuminated
BRABUS emblem for rear lid
Power & Sound
BRABUS engine Rocket 900
Displacement: 6.233 cm³
Power: 662 kW ( 900 hp ) at 5.500 rpm. - series: 463 kW (630 hp)
Torque: 1.500 Nm* at 4.200 U/min.
(* Electronically limited)
Displacement increase to 6,3 liters consisting of:
Finely balanced from the solid, and special crankshaft with stroke 90,00 mm
•12 special billet machined connecting rods
•12 bore forged pistons for 83,00 mm and custom compression height
Reinforced multi-layer steel (MLS) head gaskets for bore 83,00 mm
2 x BRABUS special turbochargers with a larger compressor unit and larger turbine incl. modified exhaust manifolds
BRABUS intake module 900 consists of:
Air filter housing with enlarged intake diameter
Carbon air intake through the hood
BRABUS valve-controlled sports exhaust system, with pipe diameter 76 mm
BRABUS "Gold Heat Reflection" for air filter housing
Special applied BRABUS data inventory of engine control unit
BRABUS start-stop memory
additional control unit for saving the start-stopp configuration
Interior
BRABUS fine leather interior
colour & stitching: mocca-brown with black stitching
2 front seats with headrests, rear single seatssporty formed with more security
surcharge for version in special quilting shell diamond
surcharge for vented seats
2 rear seat covers front seats with bag in leather
covering of the rear back panel with individual seats in leathercover for 2 front seats in leahter
cover for rear back panel in leather
Rear headrests in leather
2 EASY ADJUST comfort headrests in leather
2 pads for EASY ADJUST comfort headrests in Alcantara
Intermediate business console in leather
rear shelf 2-piece in leather
dashboard -upper section- covered in leather
additional charge for quilted inlay
dashboard -lower section- covered in leather
central console / center console including armrest complete in leather
4 door panels including storage compartments completely in leather
additional charge for quilted inlay
side panels of rear triangle window in leather
vehicle floor completely in quilted leather
boot floor completely in quilted leather
floor mats in quilted leather
boot floor mat in quilted leather
steering wheel outer section in leather
steering wheel reverse side in leather
airbag steering wheel in leather
surcharge for heat package
BRABUS safety comfort lock in the rear
operation of the central locking via the rear doors
BRABUS starry night sky in the headliner
in the roof lining integrated LED lamps
for illustration of a glittering, starry night sky.
BRABUS roof unit in rear, to display outside temperature, speed and time of day
BRABUS entrance panels -set-, front and rear
4-piece, stainless steel - stroke polished, with illuminated BRABUS logo
(LED technology with colour change: white - selected ambient lighting)
BRABUS aluminium pedal pads
BRABUS doorlock pins
BRABUS shift paddles
Wheels & Chassis
BRABUS Monoblock M light alloy wheels -forged-
9,0J x 21 H2 ET 29 , each 2.300,00 €
10,5J x 21 H2 ET 34 , each 2.460,00 €
wheels painted in shadow grey, each 490,00 €
Tires 255/35 ZR 21 XL Conti Sport Contact 6, each 440,50 €
Tires 295/30 ZR 21 XL Conti Sport Contact 6, each 557,00 €
RDK-sensor
BRABUS suspension module
Electronic alignment
BRABUS brake design
Performance & Fuel Economy
Technical Data
| | |
| --- | --- |
| Engine | 12-Cylinder |
| Power | 662 kW / 900 PS |
| Mileage | 0 km |
| Registration date | - |
| 0-100 km/h | 3,7 s |
| Vmax | 350 km/h / 220 mph |
Fuel Economy
| | |
| --- | --- |
| city | 20,3 l/100km |
| highway | 10,4 l/100km |
| combined | 14,0 l/100km |
| CO2 Emissions | 320 g/km |
Price
| | |
| --- | --- |
| Gross | 485.748,48 EUR |
| Net | 408.192,00 EUR |
Notices
* Alle angegebenen Fahrleistungen sind Näherungswerte. Sie sind abhängig von fahrzeugspezifischen Details wie Fahrzeugtyp, Ausstattung, Leergewicht, Hinterachsübersetzung, Rad-Reifenkombination, Getriebeausführung und aerodynamischer Ausrüstung des einzelnen Fahrzeugs. Angaben über Leistungssteigerungen und/oder Leistungskits verstehen sich als Durchschnittswerte. Prüfbedingte Abweichungen von +/- 5% sind möglich. Angaben über die Gesamtleistung durch Leistungssteigerung und/oder Leistungskits veränderter Werksmotoren basieren auf den Herstellerangaben im Fahrzeugbrief, die ihrerseits +/- 5% abweichen können. Für darüber hinausgehenden Minderleistungen von Werksmotoren übernimmt BRABUS keine Gewähr. Technische Änderungen vorbehalten. Die angegebenen Werte wurden nach dem vorgeschriebenen Messverfahren (Richtlinie 80/1268/EWG in der gegenwärtig geltenden Fassung) ermittelt. Die Angaben beziehen sich nicht auf ein einzelnes Fahrzeug und sind nicht Bestandteil des Angebots, sondern dienen allein Vergleichszwecken zwischen verschiedenen Fahrzeugtypen.

** Preisangabe gültig ab Werk Bottrop.
Efficiency & Fuel Economy
Fuel Economy*
city 20,3 l/100km
highway 10,4 l/100km
combined 14,0 l/100km
CO2 320 g/km