Power 390 kW / 530 PS | 0-100 km/h 5,0 s | Vmax 250 km/h / 155 mph
Fuel Economy* combined 11,7 l/100km | CO2 274 g/km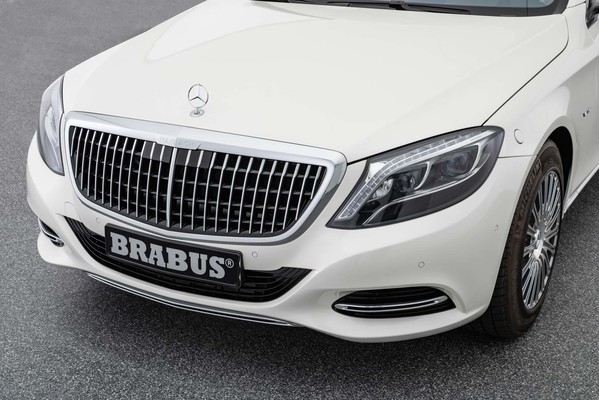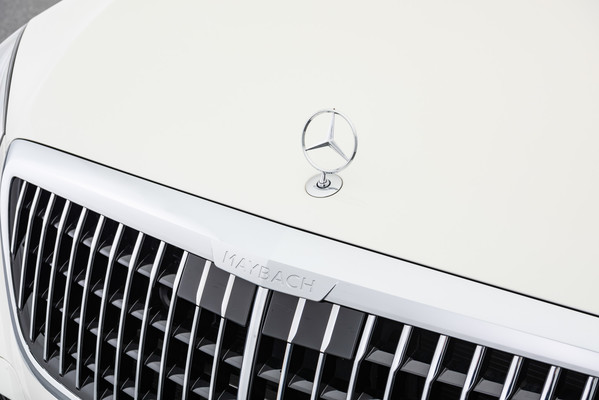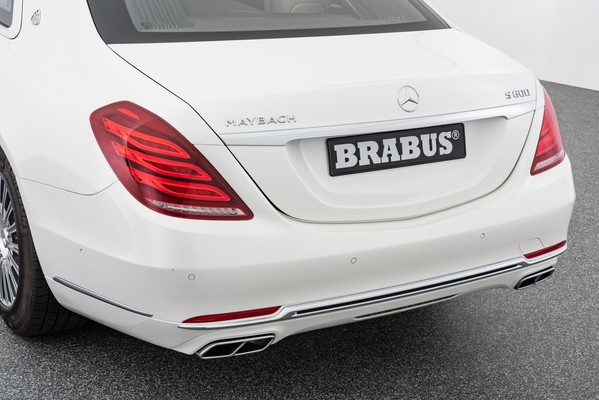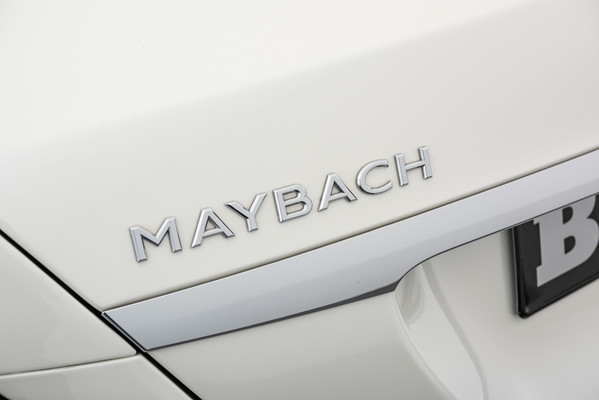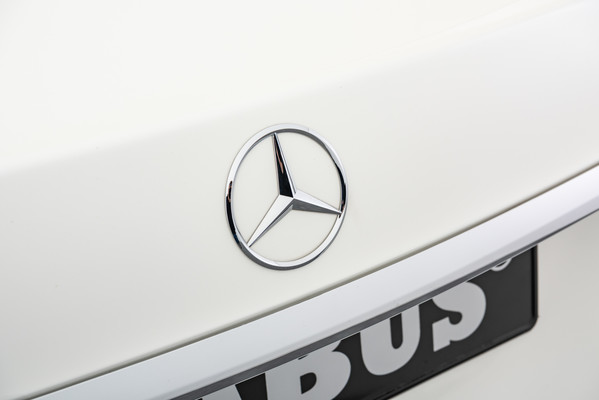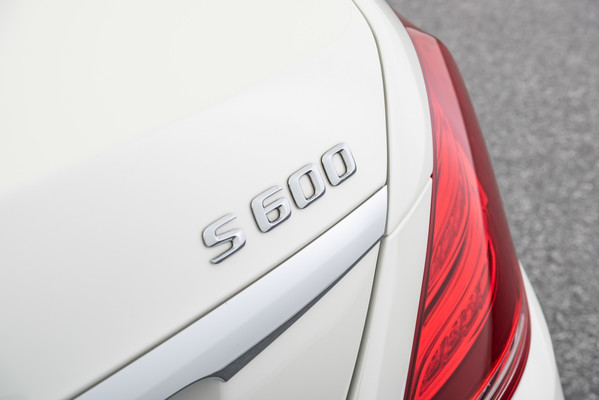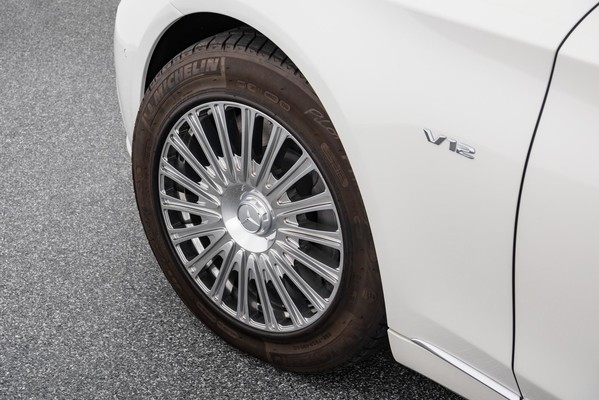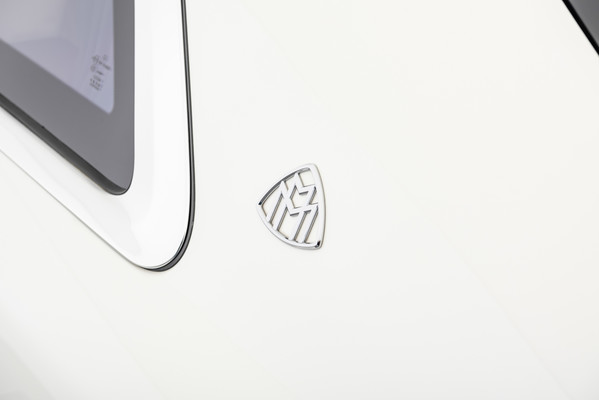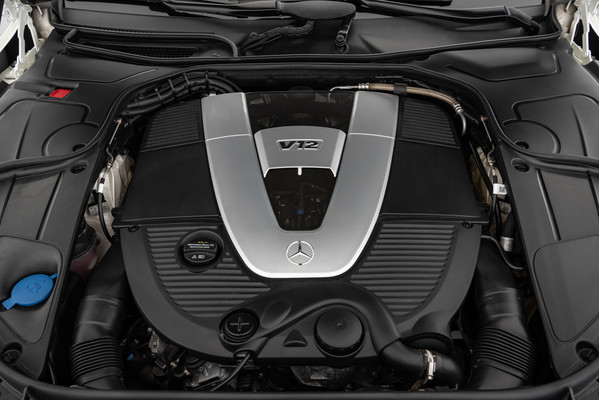 ---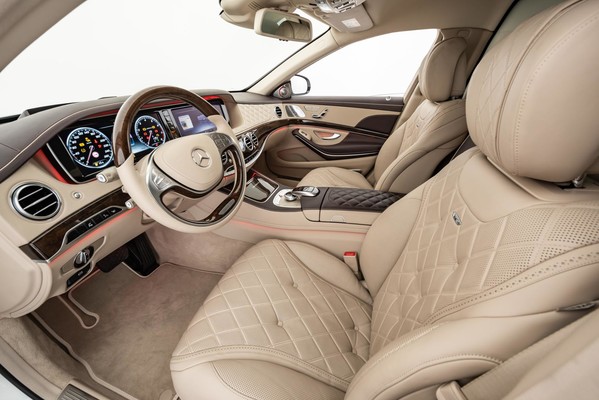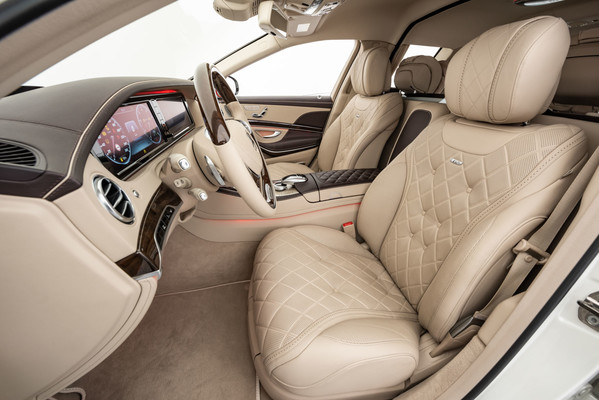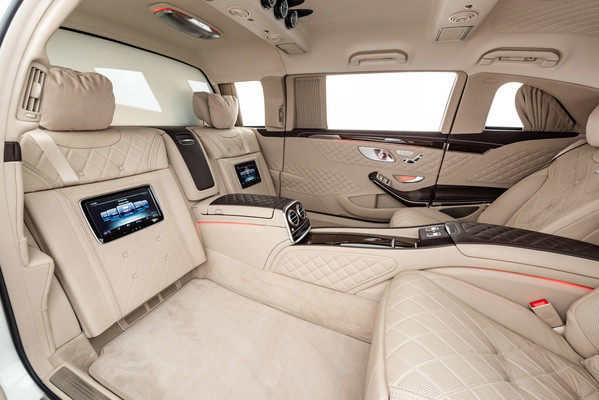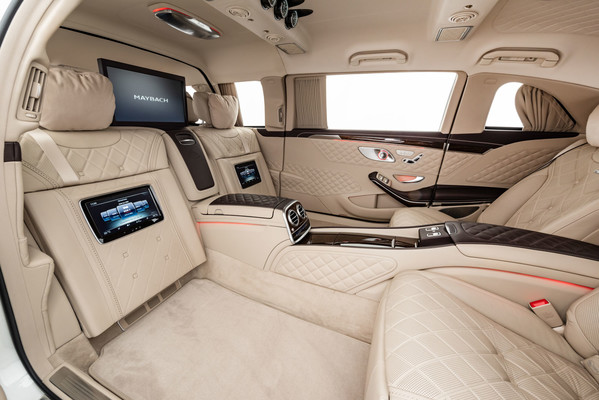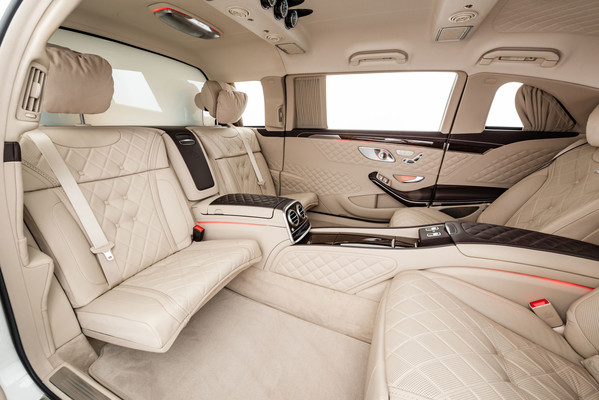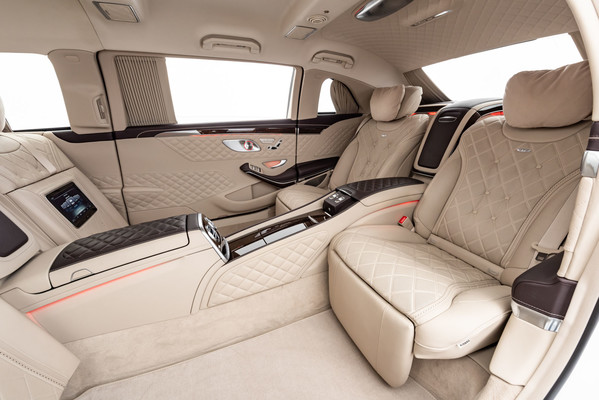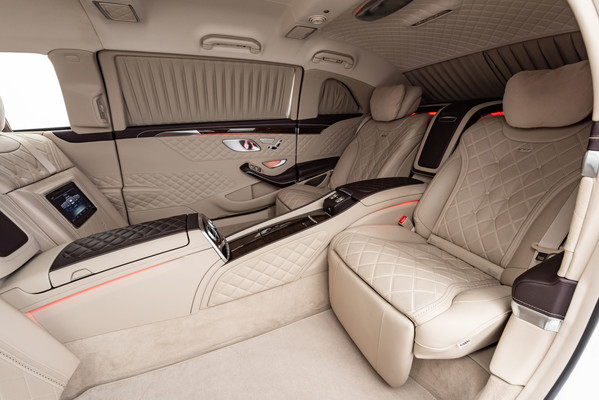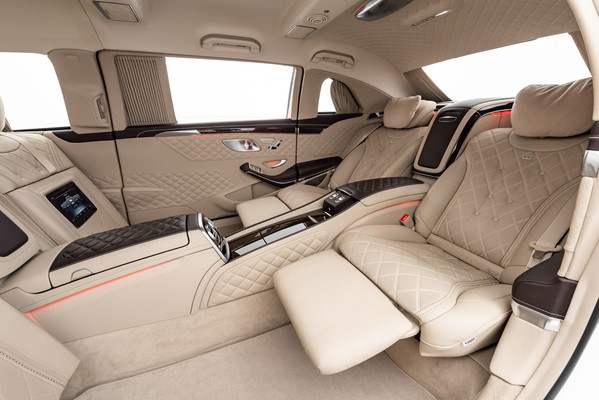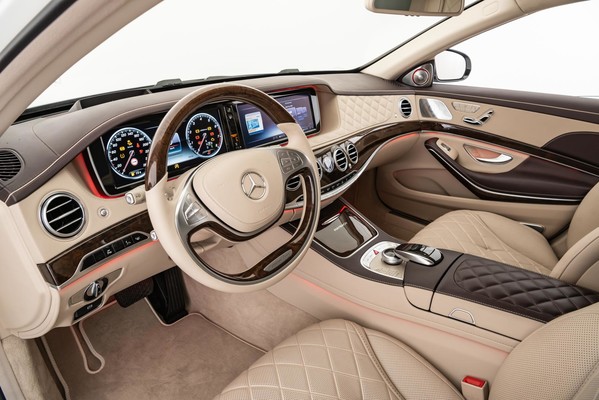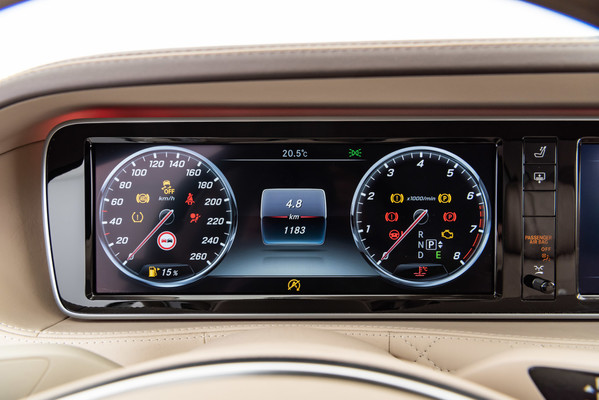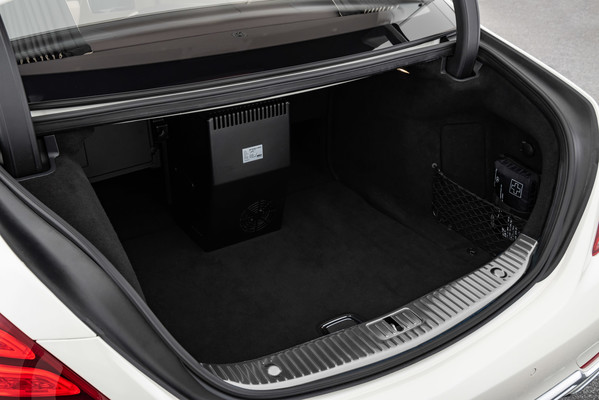 STandard features
Design & Exterior
Painting: Diamond white bright metallic
Pullman package consisting of:
Extended wheelbase (+ 105cm)
Active hood
Power & Sound
Automatic 7-gear transmission
Interieur
Pullman package consisting of:
Electrically adjustable partition with electroless window
Intercom
Screen 18.5 inches, electr. foldable
Vis-á-Vis seats, electr. foldable
Nappa leather extension
Additional handle in the roof, covered with leather
Make-up mirror (4-fold)
4 cardan LED reading lamps
Electric curtains for rear windows
Additional instruments in the headliner
Door sills in the back with Maybach logo
designo leather Exclusive silk beige / satin red pearl
designo Innenhimmel Mikrofaser DINAMICA schwarz
Wood execution Burr walnut
Panorama roof
Electrically adjustable rear seats with memory function
Dynamic driving seat left and right
Climatised seats for driver and front passenger
Seat air conditioning in the rear
First-class Fond
Auxiliary heater with remote control
Multifunction steering wheel wood / leather
Refrigerated compartment
Executive seats
Business - telephony in the rear
DVD changer
TV tuner
Individual entertainment in the rear
Entrance panels - illuminated
Power locking
champagne flutes
Burmester high-end 3D surround sound system
RÄDER & FAHRWERK
Forged wheel in exclusive Pullman design
Rims with PAX feature
Reinforced chassis and brake system
MAGIC BODY CONTROL
Run flat tires
543.985,00 €
Former vehicle new price excl. VAT ex works Bottrop
399.900,00 €
BRABUS special price excl. VAT ex works Bottrop
Performance & Fuel Economy
Technical Data
| | |
| --- | --- |
| Engine | 12-Cylinder |
| Power | 390 kW / 530 PS |
| Mileage | 1.183 km |
| Registration date | 29.01.2019 |
| 0-100 km/h | 5,0 s |
| Vmax | 250 km/h / 155 mph |
Fuel Economy
| | |
| --- | --- |
| combined | 11,7 l/100km |
| CO2 Emissions | 274 g/km |
Price
| | |
| --- | --- |
| Gross | 475.881,00 EUR |
| Net | 399.900,00 EUR |
Notices
*All listed performance figures are approximate values. They depend on vehicle-specific details such as the vehicle type, equipment, tare weight, rear-axle ratio, wheel-tyre combinations, transmission type and aerodynamic equipment of the specific car. Figures about performance increases and/or performance kits are to be understood as average values. Test-dependent divergences of +/- 5% are possible. Figures about the overall performance of changed factory engines through performance increases and/or performance kits are based on the manufacturer's data listed in the vehicle regristration document. They can vary by +/- 5%. BRABUS does not warrant any further reduced performance of factory engines. Specifications are subject to change without prior notice. These values were determined using the prescribed measurement procedure (directive 80/1268/EEC in its currently valid version). The details are not based on a single vehicle, and do not form a component of the offer, but serve only for purposes of comparison between different vehicle types.

**All prices are quoted ex works.
Efficiency & Fuel Economy
Fuel Economy*
city l/100km
highway l/100km
combined 11,7 l/100km
CO2 274 g/km