WORLD PREMIERE: BRABUS 800 ADVENTURE XLP
25.02.2020 - An exclusive supercar never seen in this form before: The BRABUS 800 Adventure XLP. The pickups of model year 2020 are available in an exclusive limited "First Edition."
Based on the Mercedes G 63 AMG, our engineers, technicians and designers developed a high-performance pickup with outstanding off-road capability, which they achieved with a newly designed BRABUS special suspension with portal axles. This results in a ground clearance of 49 centimeters (19.2 inches). In addition to the BRABUS WIDESTAR widebody design, the newly designed pickup bed characterizes the looks of this unusual vehicle built by BRABUS.
The power source is the 4.0-liter, twin-turbo V8 in BRABUS 800 PowerXtra + specification with an output of 588 kW / 800 hp (789 bhp) and 1,000 Nm (737 lb-ft) of torque. With it, the BRABUS 800 Adventure XLP sprints from zero to 100 km/h (62 mph) in just 4.8 seconds. The top speed is electronically limited to 210 km/h (130 mph) due to the higher center of gravity and the 22-inch all-terrain tires. Optional the shown XLP features a ROCKET silver matte special paint finish and a burned oak BRABUS fine leather interior. The pickup bed optional accommodates the take-off and landing module for a Wingcopter. This high-end drone can reach speeds of up to 240 km/h (150 mph) and is able to transport aid supplies and rescue equipment safely and autonomously over a distance of up to 120 kilometers (75 miles) to areas of the terrain that not even this vehicle with extreme off-road c
Of course, the BRABUS 800 Adventure XLP also offers luxury and individuality at their finest in the interior. Each vehicle can be enhanced in the company upholstery shop with a BRABUS fine leather interior tailored to the vehicle owner's personal preferences in every detail.
The "First Edition" pickups are outfitted with the finest leather, whose burned oak color creates a contrast with the optional ROCKET silver matte paintwork. The center sections of the seats feature shell-shaped quilting and perforations applied with pinpoint precision. Some areas such as the headliner were upholstered with black Alcantara. For the other BRABUS 800 Adventure XLP pickups, customers can have every detail of the interior upholstered in virtually any desired color. In addition, they can choose from a wide variety of upholstery layouts. Tailor-made aluminum components such as pedals, door-lock pins and ergonomic paddle shifters on the steering wheel add markedly sporty touches in the cockpit.
In cooperation with our technology partners we use the following products on our development vehicle: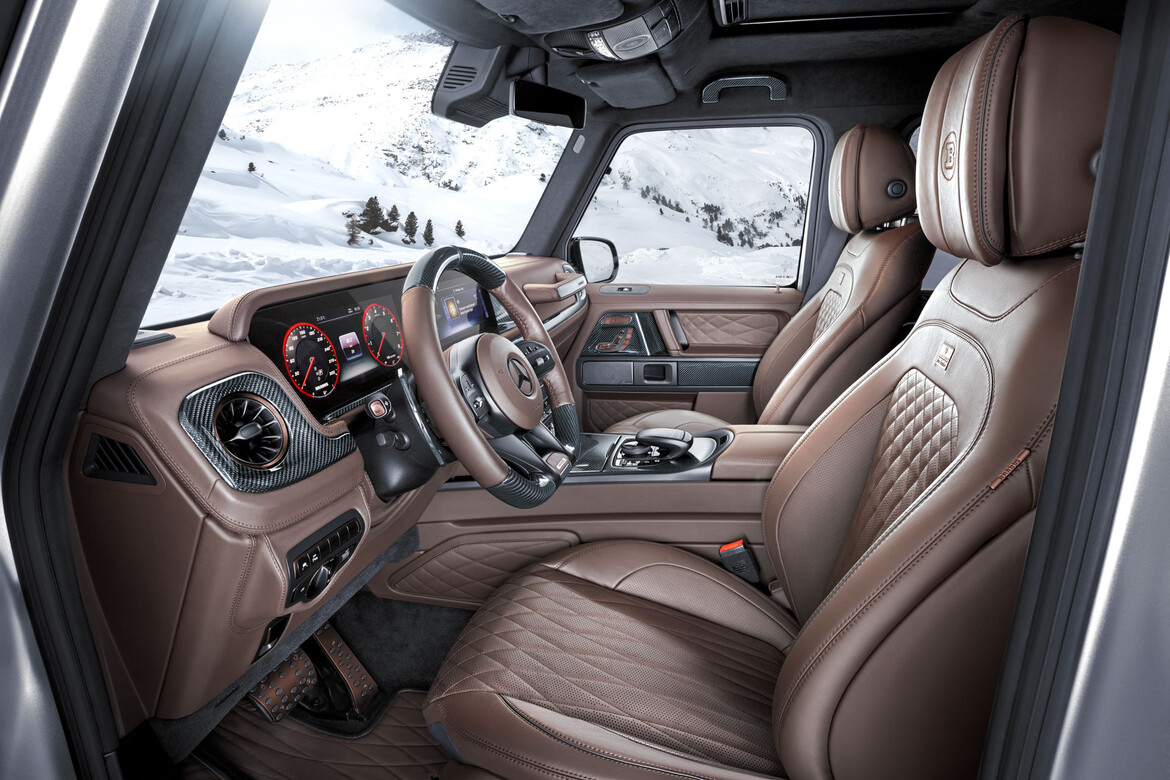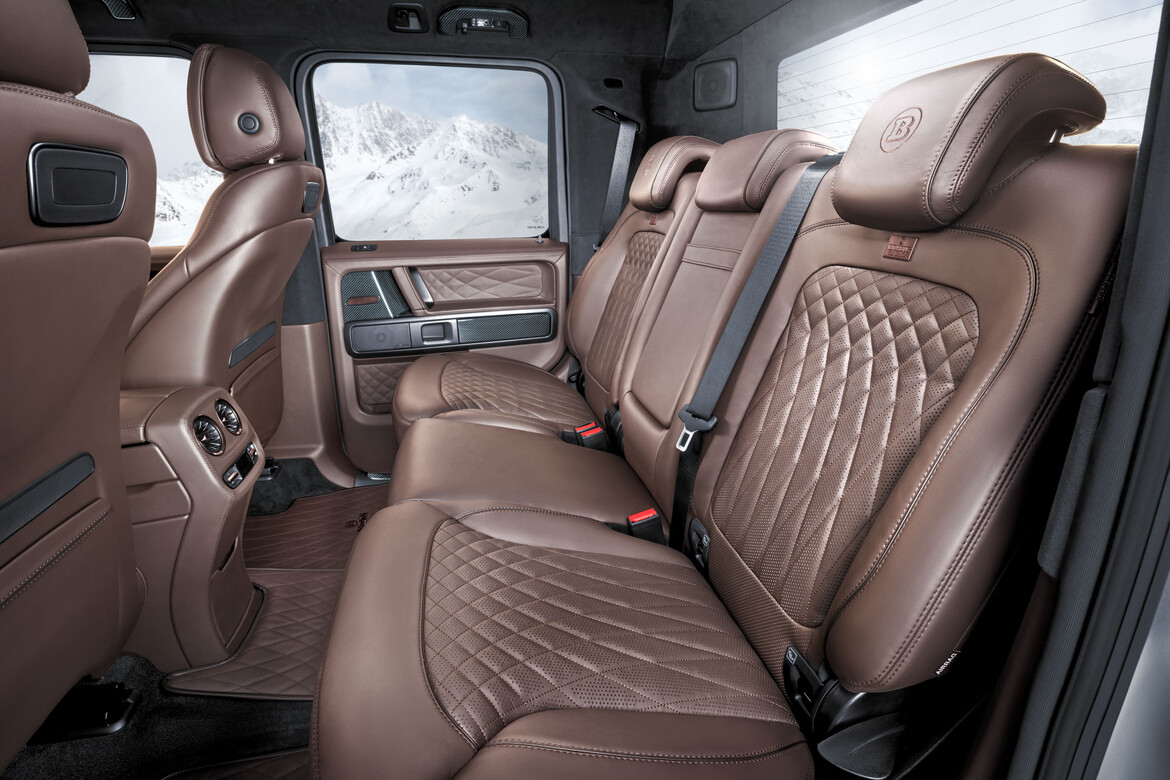 BRABUS 800 Adventure XLP auf Basis Mercedes G 63 AMG: innerorts 16,7 l/100 km, außerorts 13,8 l/100 km, kombiniert: 14,5 l/100 km. CO2 Emissionen, kombiniert: 345 g/km, Effizienzklasse F.